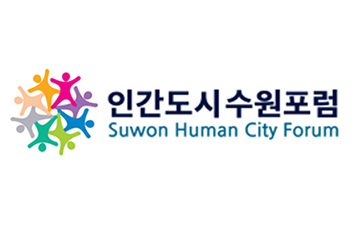 The City of Suwon will be hosting 2018 Suwon Forum on Asian Human City, which will take place on 17 to 18 September 2018 in order to share experiences and best practices in building human cities under the theme of Human City for All.
Although cities are supposed to ensure prosperous and fulfilling lives to all, their essential functions of the ecology of cities have been collapsing and urban sociability is dissolving due to the rapid industrialization and urbanization.
To deal with it, UN SDGs and New Urban Agenda have been adopted in the international community to highlight the importance of the role of local and municipal governments in fostering sustainable development and addressing global climate change.
In Korea, there are rising voices claiming that cities are the place that boosts happiness of people and an essential factor to promote a happier and quality life for all. Cities are moving forward to become inclusive and people-centered places that maximize social relationships and people-to-people connection.
The debate on Human City has continued in the City of Suwon based on the Human City Consensus established in 2010 to serve as a guideline with the goal of realizing a Human City. Under the slogan of "People-centered City", Suwon is pushing ahead with various policies that put people first. With the recognition that cities are a community of common future in prosperity, Suwon has held annual Suwon Forum on Asian Human City since 2016.
The 2018 Suwon Forum on Asian Human City will serve as a platform for us to explore how to find happiness and maintain it in cities. With the understanding that the issue for a city is issues for all cities, we will discuss various urban problems ranging from urban resilience to urban regeneration & housing welfare to citizen participation. Stakeholders from local governments, NGOs and civic groups who have strong bonds for cities will get together at the forum to share their strategies and valuable experiences to achieve happiness for all.
Expected Outcomes
The 2018 Suwon Forum on Asian Human City will provide a platform for Asian cities to share its policy experiences in fostering human cities and to illuminate active participation and cooperation of multi-stockholders.
The forum is aiming to build the foundation for the Asian Human City Network and discuss concrete action plans to promote the concept of the Human City to city leaders, experts and citizens.