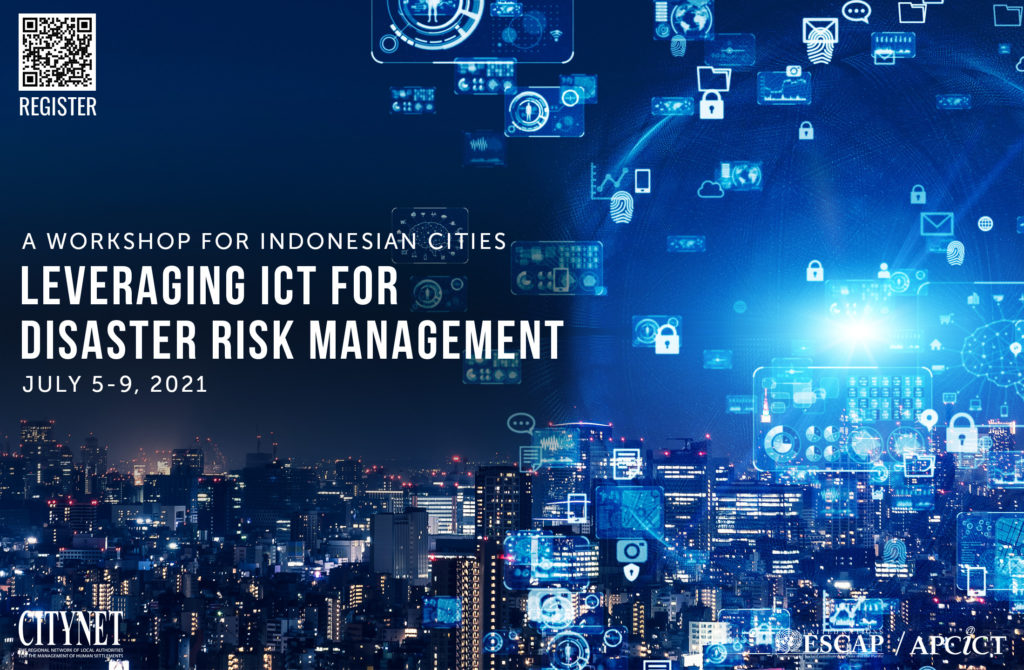 CityNet is pleased to invite Indonesian member cities to participate in the Workshop on Information and Communication Technology (ICT) for Disaster Risk Management (DRM) for Indonesian Cities. The program will be held on 7-11 June 2021. The program will be held in English, with Bahasa interpretation provided.
Jointly organized with UNESCAP/APCICT, this workshop will equip local government officials with the essential knowledge and skills to understand the practical use of ICT in disaster response and relief to facilitate better communication, response, and efficiency, contributing to zero casualties. Drawing on the experiences of governments, experts, and international agencies, the workshop will also help Indonesian local governments develop and improve on their ICT for DRM approaches and policies.
We hope to see government officials involved in ICT, planning, and DRM engaging in this workshop. By encouraging horizontal cooperation and coordination, governments can improve their efficiency in responding to disasters.
City participants can directly register at http://bit.ly/ICTforDRMCityNetIndonesia2021 or contact sdgplatform@citynet-ap.org for more details and inquiries.