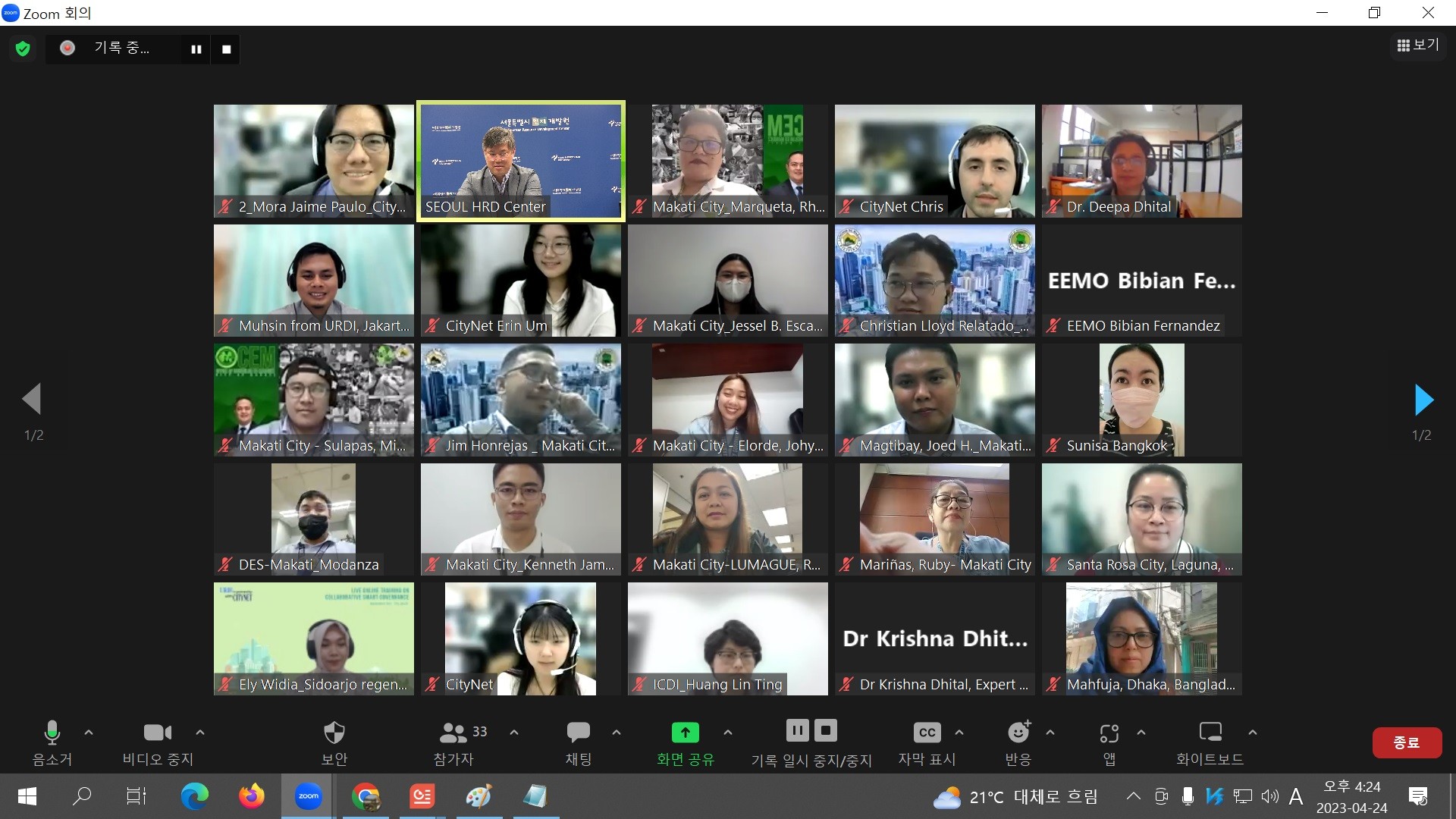 CityNet and Seoul Human Resource Development Center (SHRDC) organized their annual regular training programme for CityNet members from 24 April to 12 May 2023.
This year's online programme focused on Low Carbon Built Environments and Sustainable Development Goals, showcasing some of the best practices in low carbon initiatives and urban innovations implemented by Seoul Metropolitan Government and cities in the Asia Pacific.
A total of 36 city experts from Indonesia, Nepal, Thailand, and the Philippines participated in this three-week programme.
The self-paced course featured video lectures that provided insights into Seoul's existing policies and programs related to low carbon initiatives. For example, Dr. In-Chang Hwang from Seoul Institute introduced Seoul's Climate Action Plan, which sets the goal of achieving Net Zero emissions by 2050.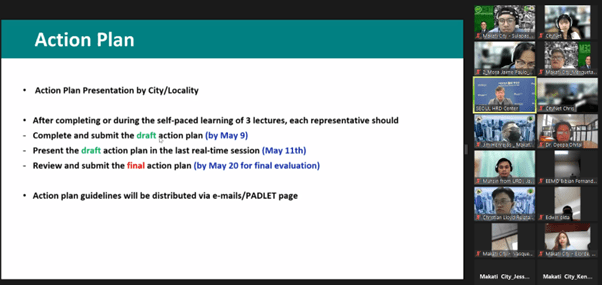 To realize this objective, one key strategy involves decarbonizing the city's transportation sector, which is a significant contributor to greenhouse gas emissions. Mr. Sang-shin Kim, SMG Director of Transportation Policy Division, said that the city is actively promoting electric vehicles (EVs), aiming for at least a 10% EV share in the next ten years, alongside efforts to enhance EV-related infrastructure.
Moreover, CityNet Secretariat and SHRDC organized three live sessions featuring Seoul City's experts, providing participants with opportunities to engage and discuss effective implementation of low carbon strategies in their own cities. Director Soonkyu Jung provided detailed insights into Seoul's EV implementation program, emphasizing the need for an improved city ecosystem to promote electric vehicles.
International participants also presented their city action plans, incorporating lessons learned from the various sessions to enhance local implementation of green carbon initiatives.
For instance, the Bangkok Metropolitan Authority shared its Green Transport Zone project, which promotes environmentally friendly modes of transportation. Bangkok City Planner Sunisa Menarin highlighted the project's alignment with the city's long-term ambition to reduce greenhouse gas emissions, citing indicators such as an increased number of electric vehicles, vehicles using clean energy sources, and upgraded bicycle and pedestrian lanes within the Bangkok Green Transport Zone.
Meanwhile, Gina Madin of Santa Rosa City, Philippines presented its city vision of reducing overall energy consumption through the implementation of a Local Energy Efficiency and Conservation Code. Ms. Madin highlighted practical steps taken by the city, such as the installation of solar panels, transitioning to more energy-efficient air conditioners, and replacing conventional city lights with light emitting diode (lights).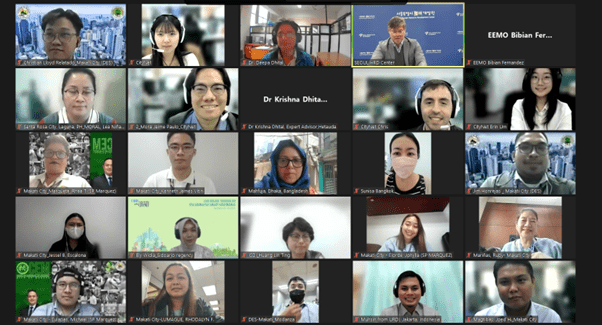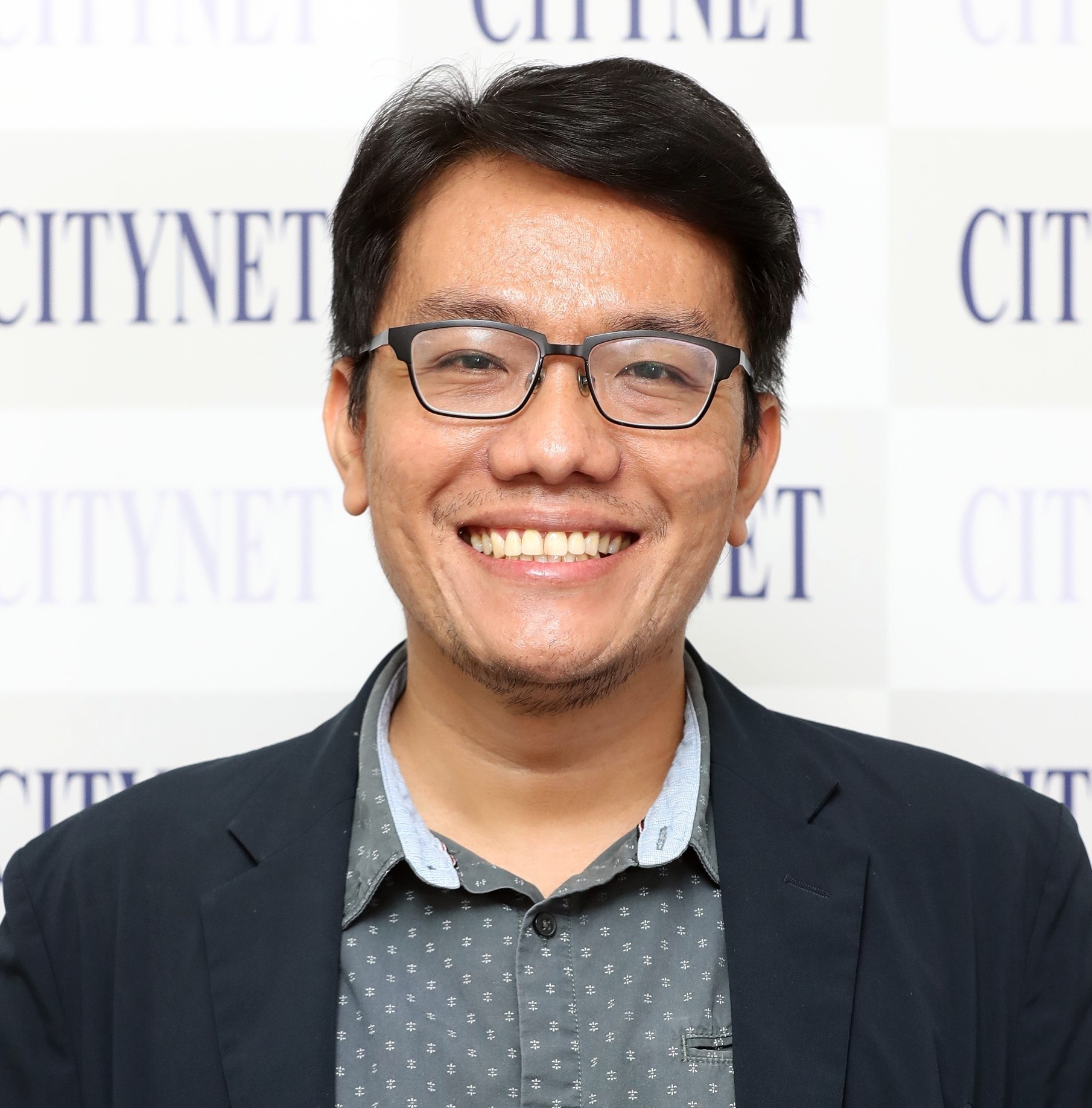 Paulie Mora is a Senior Program Officer at CityNet, primarily responsible for capacity building and cluster activities. Prior to working in CityNet, Paulie spent ten years working in a national local government association based in Manila, Philippines. He has held various supervisory positions in both regular and foreign-assisted programs and projects that focused on urban development. He graduated with a journalism degree at the University of Santo Tomas. Paulie has a professional background in development communications, public advocacy, local governance, and urban sociology.