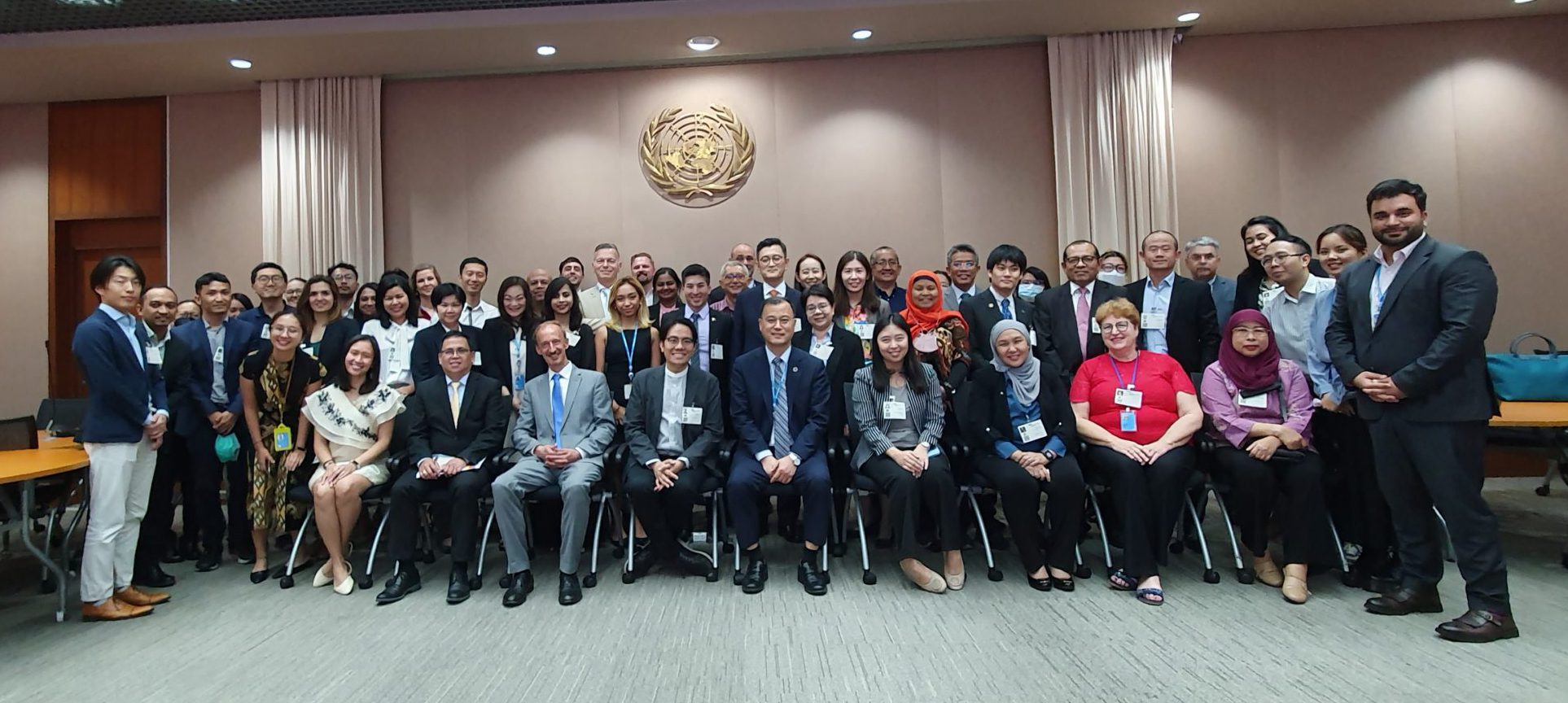 The 10th Asia-Pacific Forum on Sustainable Development (APFSD) was held from 27-30 March at the UN Conference Centre in Bangkok. APFSD is an annual, inclusive intergovernmental forum to support follow-up and review of progress on the 2030 Agenda for Sustainable Development and the Sustainable Development Goals (SDGs) at the regional level. The Forum provides a regional perspective on the implementation of the 2030 Agenda for Sustainable Development by identifying regional trends and sharing best practices and lessons learned. CityNet Secretariat representatives attended the forum, conducted a successful side session, and then met with local CityNet members in Bangkok.
| | |
| --- | --- |
| | |
On the second day of the forum, CityNet co-organized a side session on "Integrated Climate Action for Low-Carbon and Resilient Cities in the Asia Pacific", attended by over 60 participants. The purpose of the session was to underline the newly established Urban-Act regional partnership and discuss the potential of localising low-carbon and climate resilient policies and practices among cities, keeping in mind the urgency for resilience due to climate-related disasters. CityNet CEO Jeong-kee Kim joined ESCAP Environment & Development Division Director Sangmin Nam and Germany's Vice Ambassador to Bangkok Hans-Ulrich Südbeck to open the session with remarks congratulating the cooperation between national and city levels from Asia across Europe. Senior Program Officer Paulie Mora moderated a panel with Urban-Act representatives Mr. Francisco Cruz, Mr. Firdaus Dahlan, and Ms. Sudhiani Pratiwi on integrating climate action into urban planning and management. Finally, Program Officer Chris Di Gennaro moderated a short discussion with Urbanice Malaysia CEO Norliza Hashim and Mr. Helmi Abidin from UCLG ASPAC on takeaways from APUF-7 which led into an invitation to APUF-8 by Suwon Mayor Lee Jae-jun and voluntary low carbon commitments from the assembly.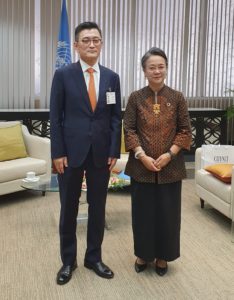 CityNet CEO Jeong-kee Kim also held a meeting with ESCAP Executive Secretary Armida Salsiah Alisjahbana. Sangmin Nam, Director of ESCAP's Environment & Development Division; Curt Garrigan, Chief of Sustainable Urban Development Section; and Hirohito Toda, Principle Officer of the Office of the Executive Secretary were also in attendance. During the meeting, CEO Kim underscored the importance of CityNet's relationship to ESCAP and reviewed joint projects the two organizations will undertake, including co-organizing the upcoming Asia Pacific Urban Forum in Suwon, Republic of Korea in October and the annual CityNet ESCAP SDG Awards Programme.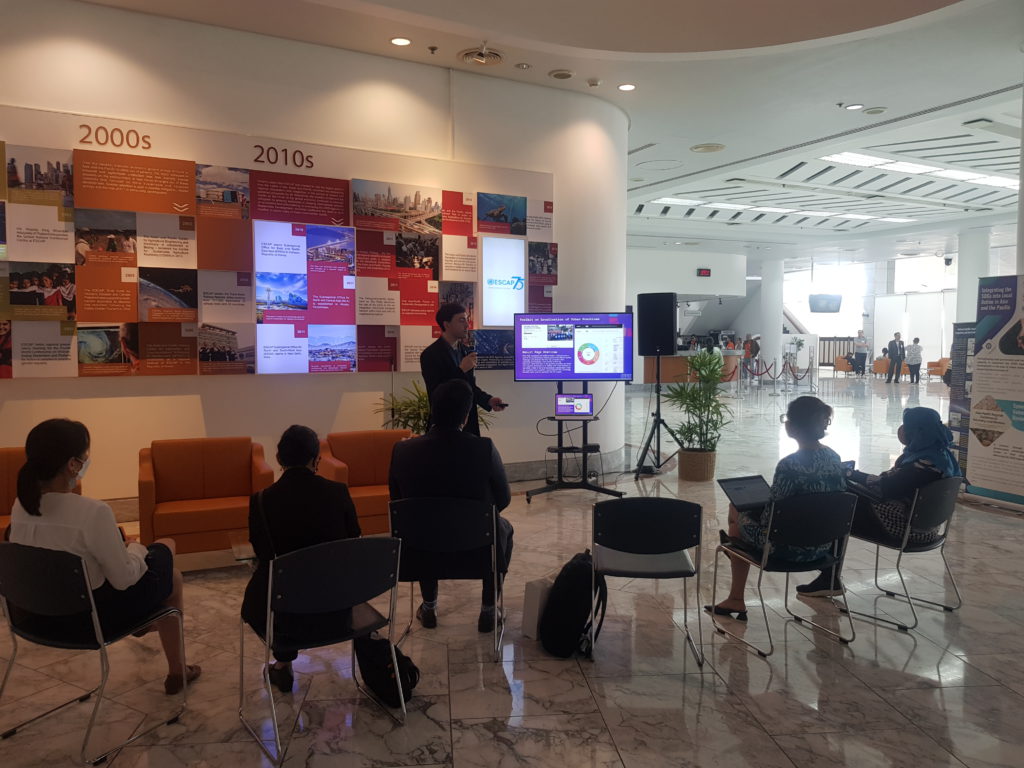 CityNet also conducted two casual sessions at the new Urban Engagement Space at APFSD. One session introduced the Urban SDG Knowledge Platform's Toolkit on Localization of Urban Practices, and referred to Jakarta SATU as the best practice to localize. An all-in-one data visualization platform, Jakarta SATU uses GIS to streamline the work of the city of Jakarta. CityNet also shared its template for youth SDG project proposals in this setting. In addition, the CityNet team met with ESCAP experts in PPP and smart cities as well as partners at UN-Habitat to brainstorm future programmes.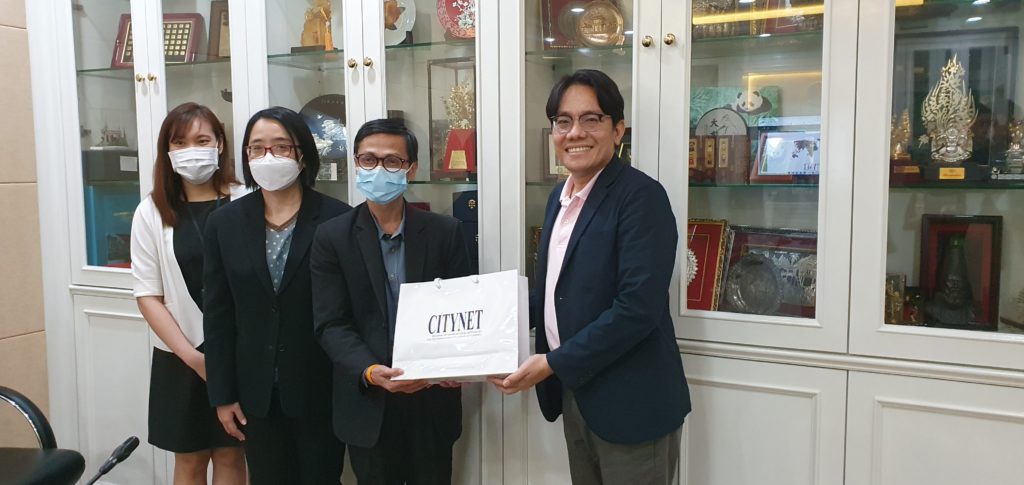 As mentioned, the CityNet team took the opportunity to meet with all local CityNet members in the Bangkok region. The first stop was to Bangkok City Hall, where the team was warmly welcomed by Jarupong Pengglieng, Director of Planning and City Capacity Promotion Division; Sureerat Naruniranat, Chief of City Capacity Development Section; and Veeranuch Naowasak, of the International Affairs Office. The Bangkok representatives expressed interest in working with CityNet to localize SDGs in the city, particularly in the areas of green and liveable cities. The teams agreed to collaborate on capacity building initiatives for regional government officials.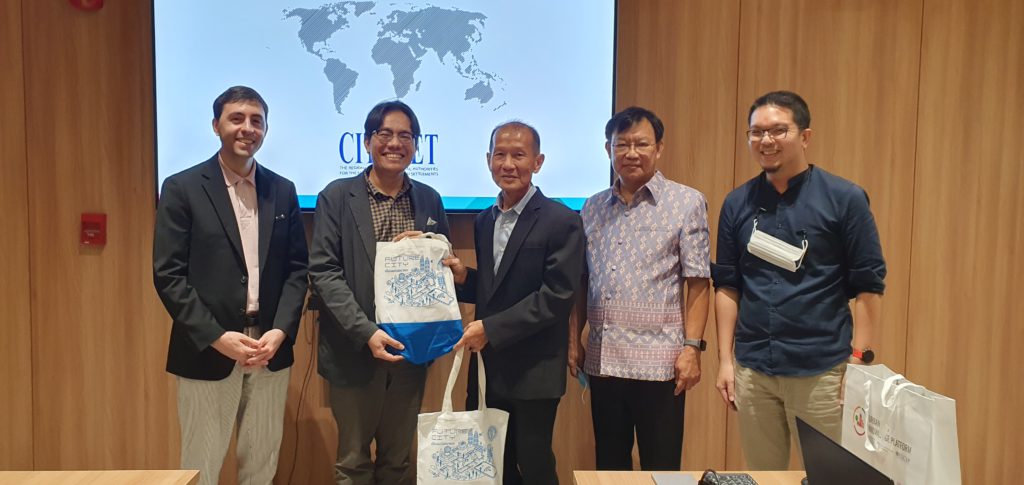 Following that, the CityNet team met with the National Municipal League of Thailand's upper leadership, including Secretary General Piboon Hatthakitkosol. Their network includes over 2,000 Thai municipalities and they run international city sharing programs. During the meeting, the participants discussed how to better align CityNet and NMLT's yearly activities and expand outreach further into Thailand.

CityNet also met with professors from Mahidol University Katchanaburi Campus who expressed interest in participating in CityNet capacity building activities as experts in the fields of environmental engineering, water resource management, tracking air pollution, and disaster management. The experts from Mahidol University were invited to develop online course contents and serve as experts in upcoming CityNet seminars. Finally, CityNet met with Somsook Boonyabancha, Chairperson of the Asian Coalition for Housing Rights to discuss the state of urgent housing needs in urban areas of the Asia Pacific region.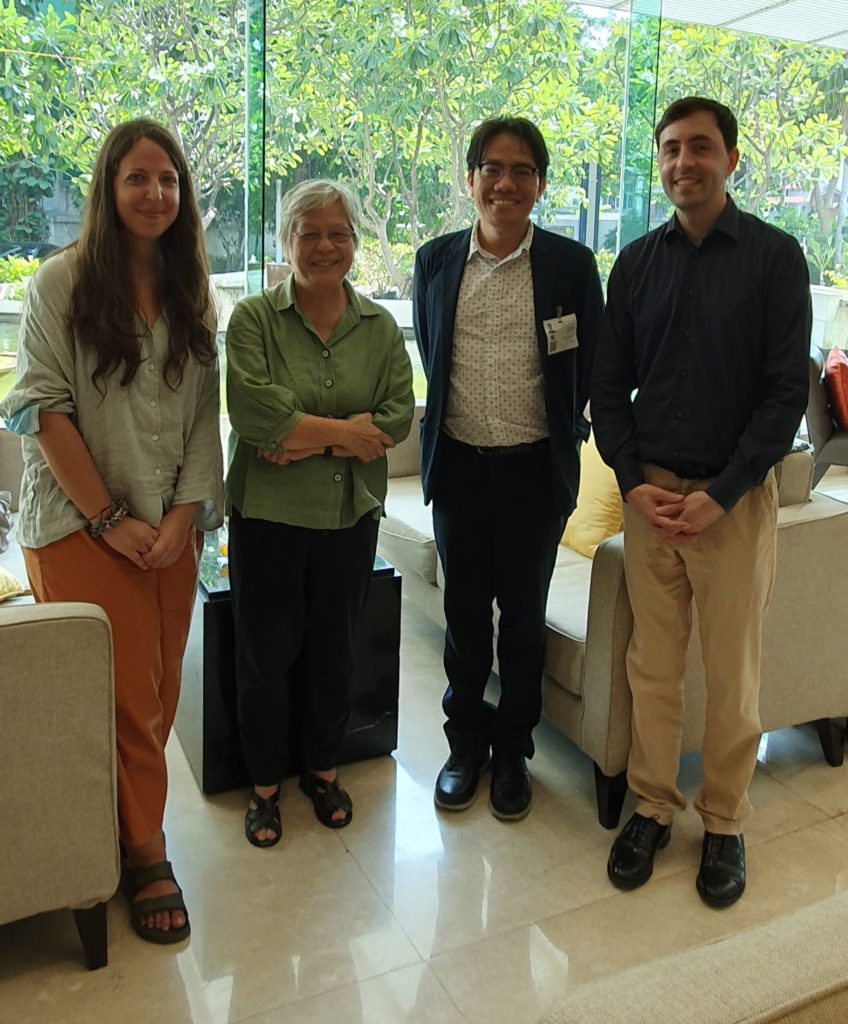 All in all, the Secretariat's trip to Bangkok helped to reforge ties with Bangkok CityNet members and UNESCAP who are all willing to work with CityNet to ensure that the network continues toward a sustainable urban future.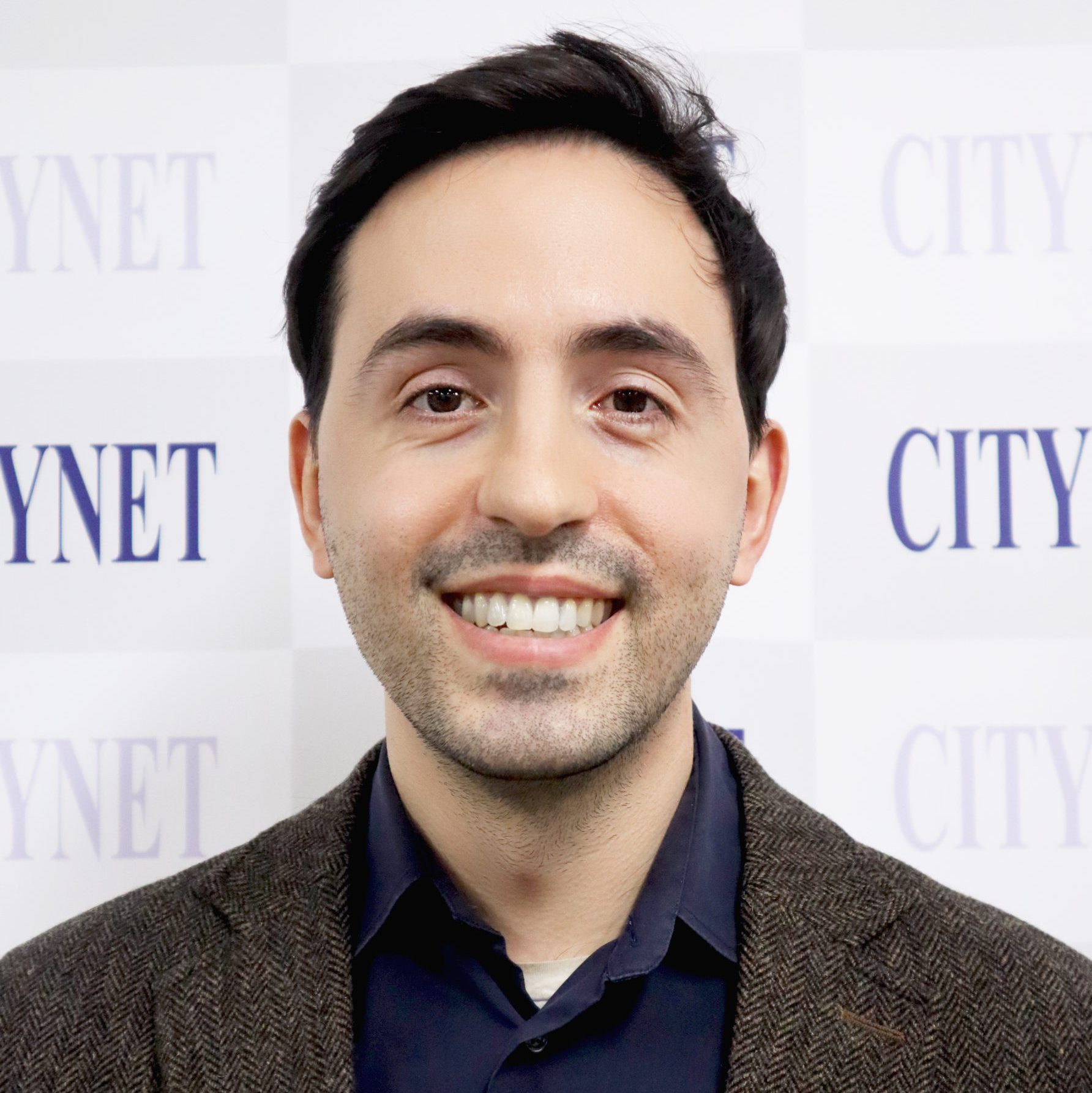 Chris Di Gennaro is a Program Officer at CityNet, where he manages the Urban SDG Knowledge Platform, a joint project with UNESCAP and the Seoul Metropolitan Government. Previously, he worked at ESCAP to organize an urban innovation themed startup competition. Chris holds a Master of Korean Studies from Yonsei University and a Bachelor of Psychology from Vassar College. He is keenly interested in the workings of cities and facilitating sustainable urban development.