CityNet participated in the Urban Finance Webinar that was organized by Think City and Global Development Indicator on July 28, 2020. The webinar is the second of its series that seeks to inform the global audience on the different challenges and opportunities for financing city development and resilience.
The webinar featured two city mayors – Hajah Noraini Binti Haji Roslan (Subang Jaya, Malaysia) and Arlene Arcillas (Santa Rosa, Philippines). They shared their current situation, strategies, and insights on their cities' road to recovery from the impacts of COVID-19 pandemic. Subang Jaya and Santa Rosa are current CityNet members.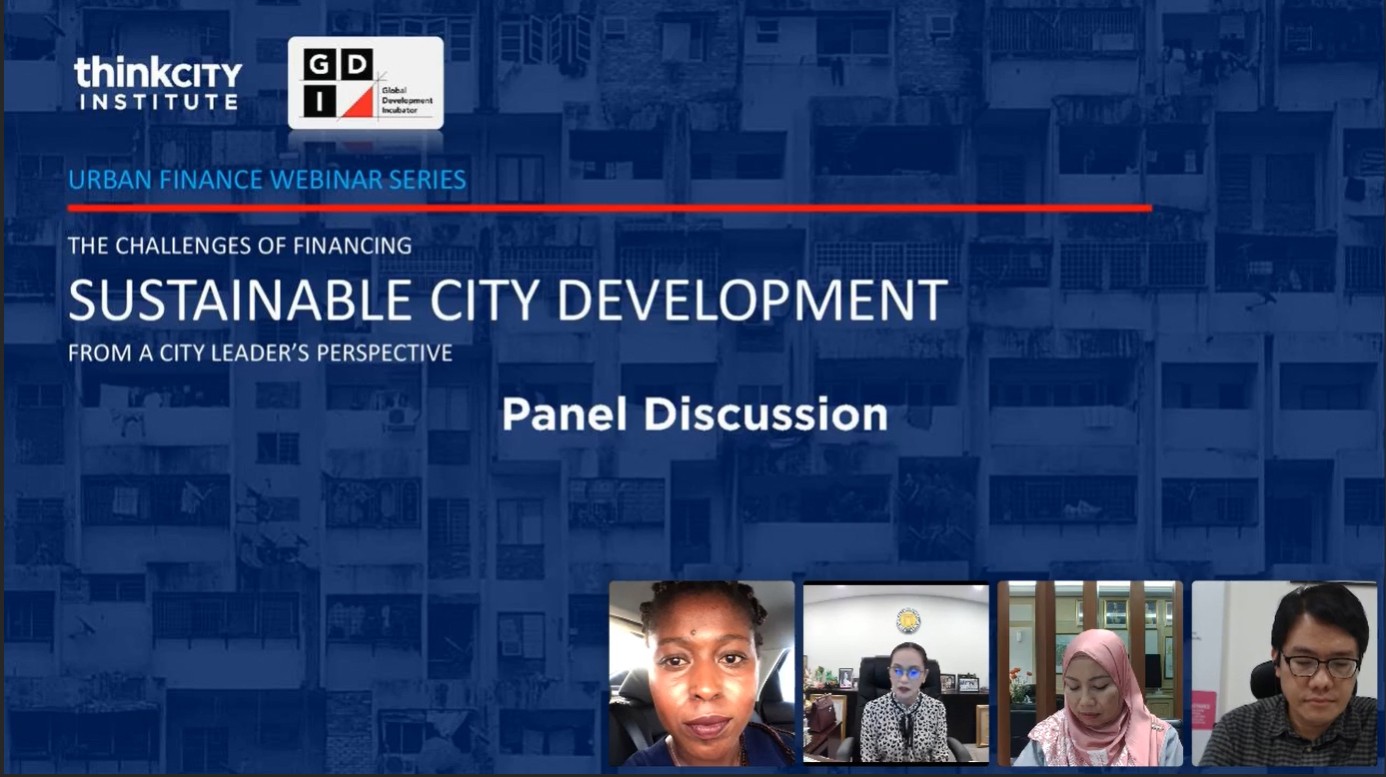 During the webinar, Mayor Arlene said the city expects lower revenue in 2021 due to COVID-19, delaying some of their infrastructure projects. For example, the construction of a new city college, supposedly for next year, will have to be postponed. However, the city is set to build health-related infrastructures to manage and reduce the risks of pandemic. In terms of financing, she added that her city is not dependent on the fiscal transfer from the national government. The city has some of the biggest manufacturing factories of the Philippines, which have become a major source of local revenue.
Meanwhile, Mayor Noraini said Subang Jaya will improve their roads and drainage to make them more resilient for natural hazards. Flooding has become a major problem in the city. For post COVID-19 investments, the city will improve their health infrastructures, and need assistance for planning higher density development, and improving their digital infrastructure.
Paulie Mora, CityNet Senior Program Officer, said that to reduce health risks, developing cities will have to accelerate their development to improve their digital infrastructure as it helps reducing face to face transactions. This includes streamlining local business applications, cashless payments, and online learning. In this regard, 'CityNet has its investment marketplace session where cities get to pitch in their projects to prospective partners. We hope through this platform, we can help our members broaden their access to project financing especially to supporting their post COVID-19 investment projects,' he added.