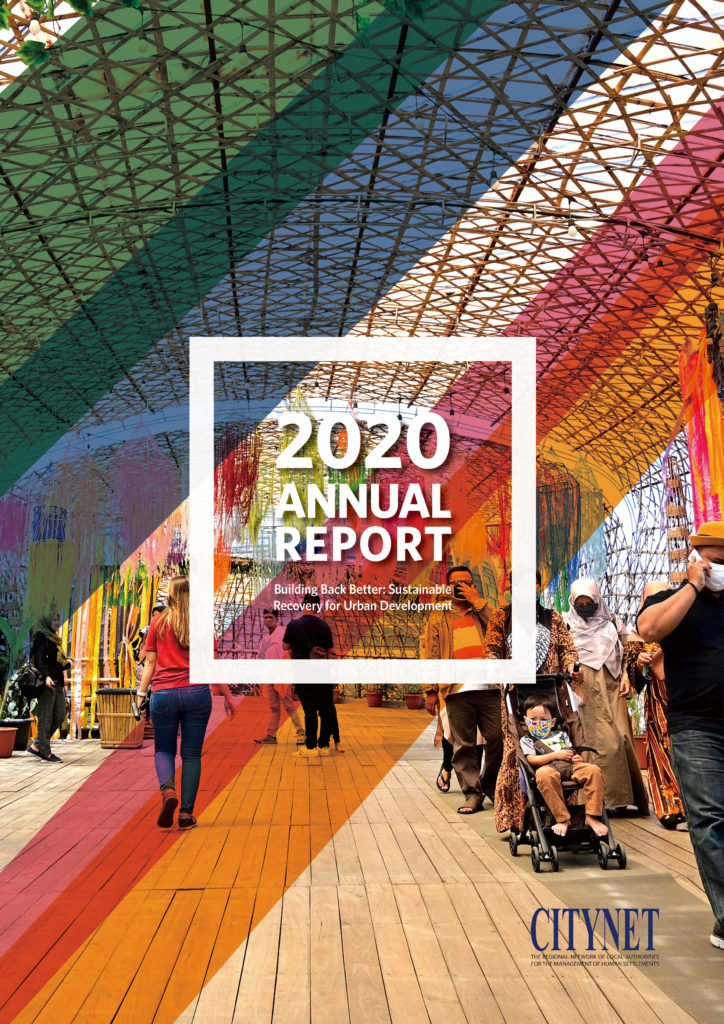 Every year, CityNet releases an Annual Report to showcase its initiatives, programmes, activities, and events from the previous year. The past year has been particularly unique in the challenges faced due to the COVID-19 pandemic, which has had a heavy effect globally in so many different areas. Despite the challenges presented by the pandemic through all stages, CityNet members demonstrated that they were not only resilient, but were able to be effective front-line responders, facing the pandemic and utilizing different best practices to control and mitigate its effects.
CityNet is proud to release the 2020 Annual Report to present the activities of the previous year. CityNet and its members made great efforts to continue contributing to sustainable development, persevering and adapting in spite of the pandemic. This Annual Report shares some of the best practices from CityNet and its member cities over the course of 2020.
CityNet remains committed to sharing best practices for urban sustainable development and helping to localize and implement these best practices in our members.