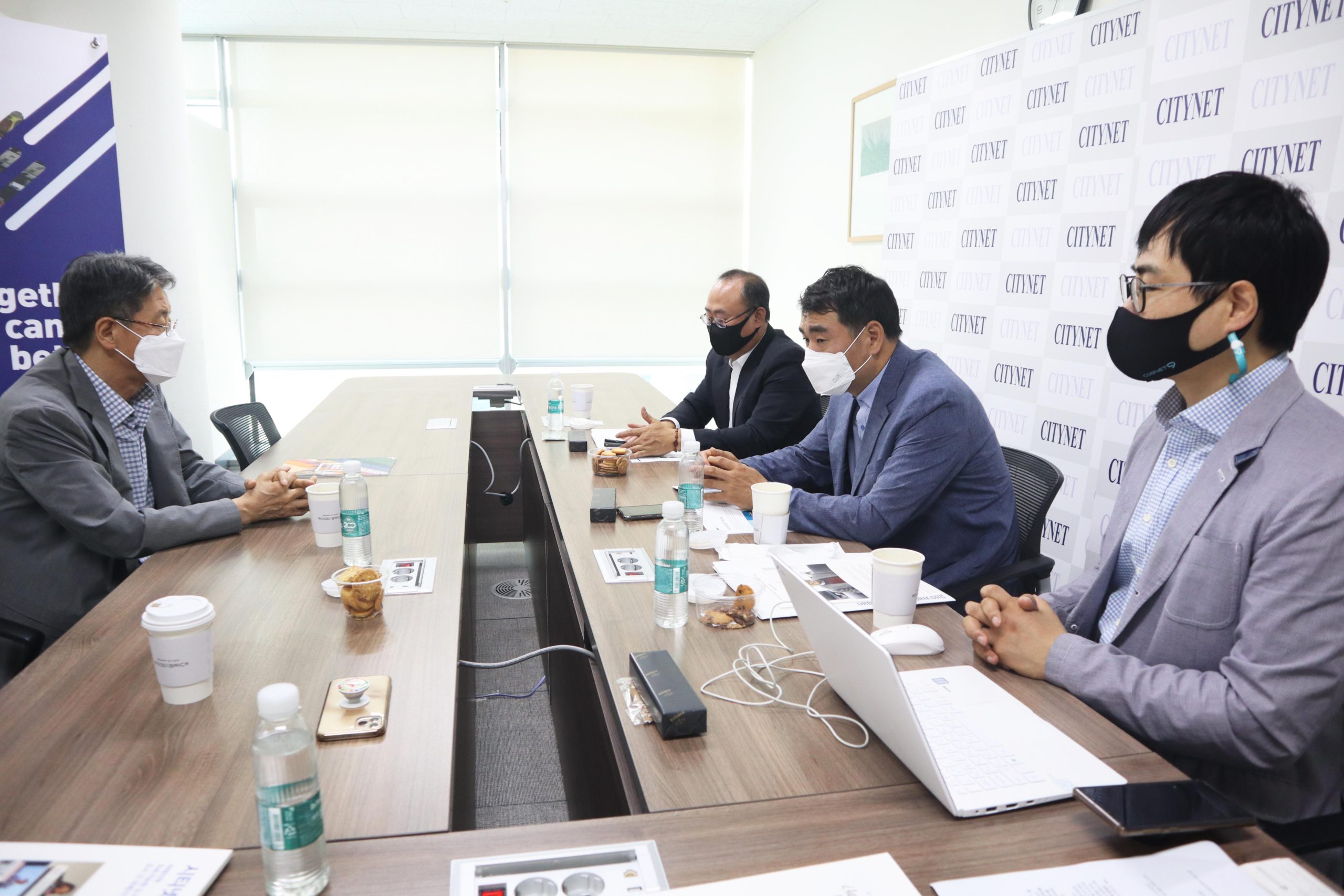 On June 21, CityNet Secretariat organized a meeting with CityNet's Expert Advisory Panel to discuss the future direction of the Network. The meeting provided an opportunity to discuss ways to expand the Network internationally as well as engage stakeholders from both public and private sectors. The members of the Expert Advisory Panel also provided innovative strategies and opportunities to promote CityNet's activities.
The Expert Advisory Panel supports CityNet through promotion of its network and activities, as well as by increasing awareness of CityNet's presence through the Korean Peninsula with their specialties, experiences, and network.
The meeting was attended by CityNet CEO Geunhyeong Yim, CityNet Director of Programs Youngmin Chang, Secretary General of Seoul Metropolitan Council Members Association Hwanhee Park, General Manager of Moneytoday Media Youngbok Park, and Mileage Communications Korea CEO Jonghyun Lee.