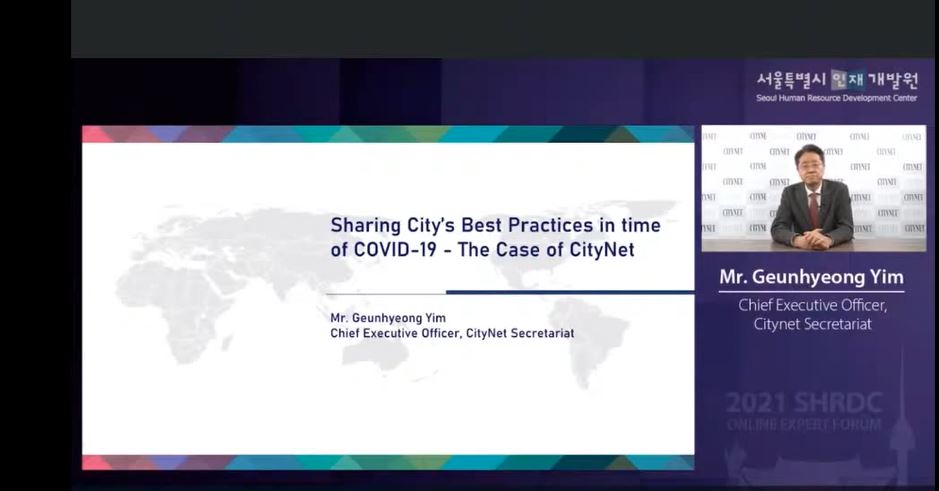 Despite the challenges to provide training programs to its members during the pandemic, CityNet delivered 16 online trainings to over 600 participants, said CityNet Chief Executive Officer Geunhyeong Yim at the 2021 Seoul Human Resource Development Center (SHRDC) Online Expert Forum on International Training on 18 November 2021.
The Forum generated insights and way forward on the conduct of international training activities in the era of 'living with COVID-19'. An estimated 100 both international and local participants attended the programme. Mr. Yim served as one of the keynote speakers. He presented how CityNet has been sharing best practices in time of COVID-19.
In a video lecture, Mr. Yim said that CityNet relied on digital technology to fill the gap in the usual way CityNet does its services to members.  'In our usual practice, we invite our members to come to Seoul to experience firsthand the good impact of the various city programmes but we all know what has happened since the beginning of the year 2020. The world has been shut down because of COVID-19.'
Since then, CityNet has improved its Urban SDG Knowledge Platform website and developed two online tools — the SDG Navigator and Toolkit for Localization of Urban Practices. The online tools help users to further analyse their implementation of the SDGs, suggests solutions to address their identified weaknesses, and also helps them evaluate which available practices have the best chances of success when replicated into their city. 'Our hope is that our members will make these tools as part of their planning process when localizing SDGs,' he added. CityNet has also been able to assist Kuala Lumpur City in their series of city-to-city online exchanges with the city of Seoul.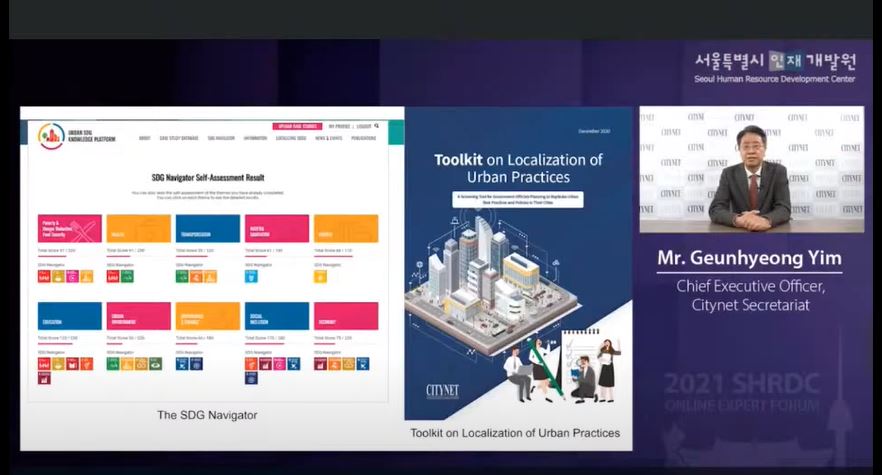 In 'living with COVID-19', CityNet will still engage its members online. In anticipation for an improved global condition in 2022, CityNet also looks forward to organizing in-person activities. Mr. Yim hopes to deepen ties with different partners including SHRDC to develop programmes that will improve the capacities of CityNet members to recover from the impact of the pandemic.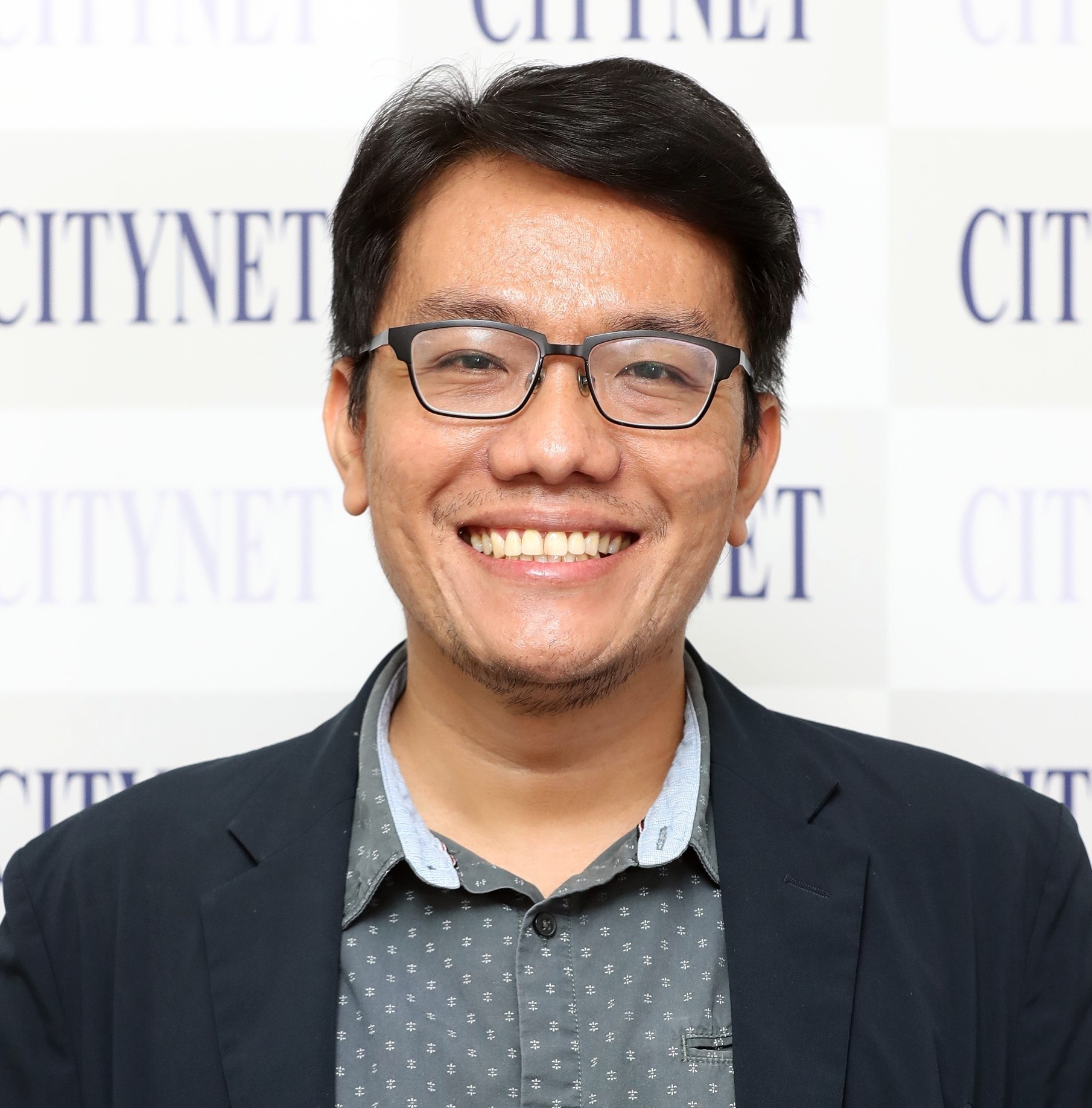 Paulie Mora is a Deputy-Director of Programs at CityNet, primarily responsible for capacity building and cluster activities. Prior to working in CityNet, Paulie spent ten years working in a national local government association based in Manila, Philippines. He has held various supervisory positions in both regular and foreign-assisted programs and projects that focused on urban development. He graduated with a journalism degree at the University of Santo Tomas. Paulie has a professional background in development communications, public advocacy, local governance, and urban sociology.