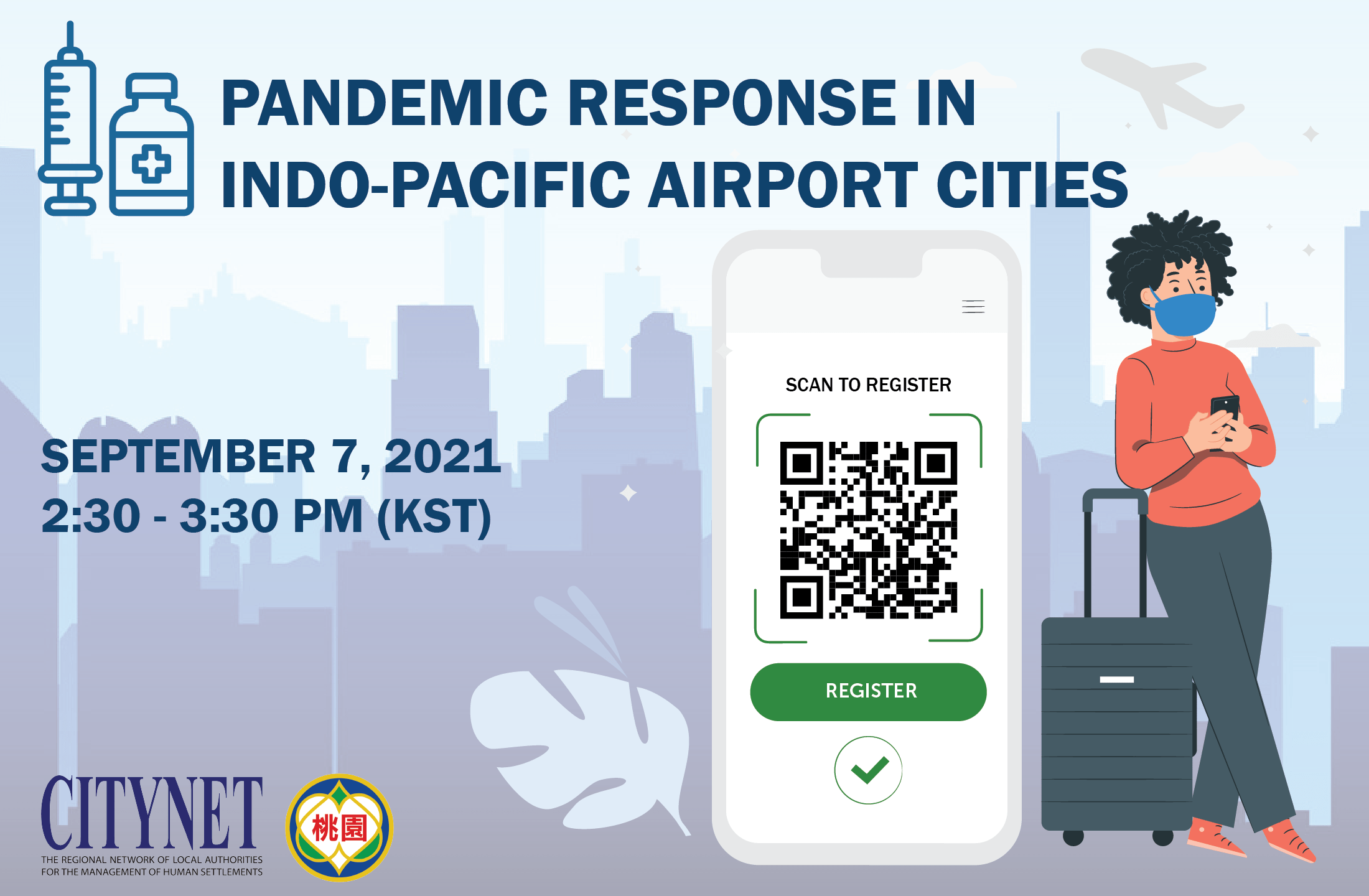 CityNet and Taoyuan City Government are inviting members to participate in the international conference on 'Pandemic Response in Indo-Pacific Airport Cities' on 7 September 2021, Tuesday from 2:30 to 3:30 PM (KST).
Learn how some of our airport cities in Asia – Taoyuan, Colombo, and Incheon – are braving new challenges in their pandemic response and COVID-19 vaccination program. Listen to city mayors and actors who have demonstrated leadership during these uncertain times. Learn from the experts and share your insights!
Invite your colleagues to this worthwhile event. Registration is free but on a first come, first serve basis.
Register at https://bit.ly/CityNetTaoyuan2021 or by scanning the QR code above.
We look forward to seeing you there!