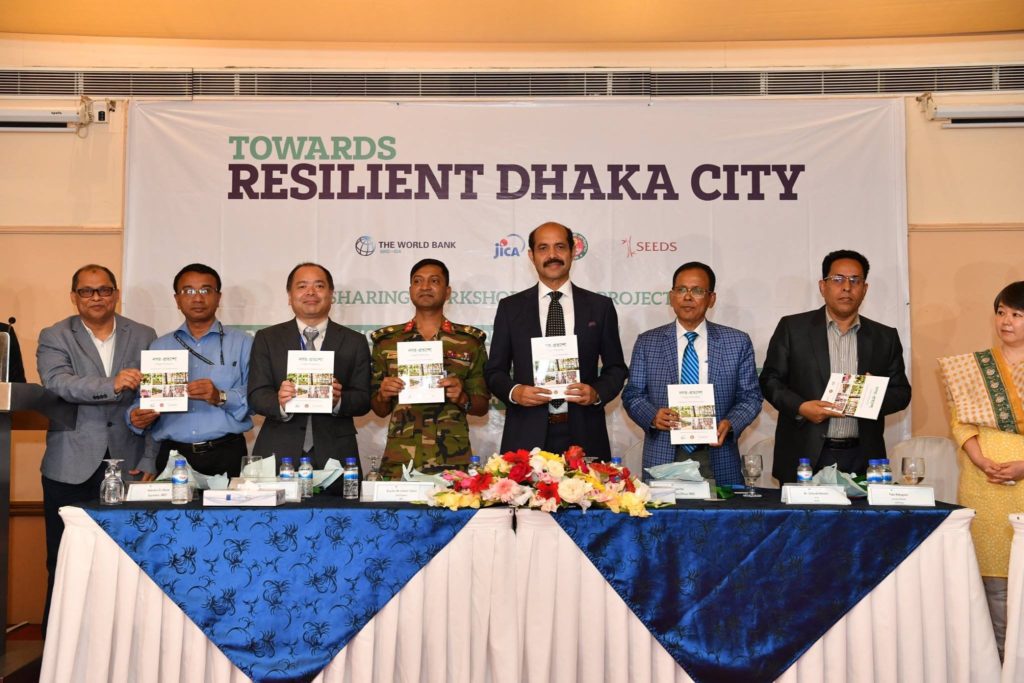 Dhaka North City Corporation (DNCC) organized the Disaster Risk Reduction (DRR) Workshop 'Towards Resilient Dhaka City' on March 14, 2019. Md Atiqul Islam, the newly elected Mayor of DNCC, highlighted Dhaka's experience and leadership on DRR that can be a good example for other cities to learn from.
The workshop was part of the World Bank's Urban Resilience Project and JICA's technical support project on 'Capacity building for Community based Disaster Risk Reduction in Urban Areas of Bangladesh' in cooperation with SEEDS Asia. The workshop participants had the opportunity to share their experience with relevant stakeholders and to connect the city with community level initiatives.
DNCC is the host of CityNet's National Chapter Bangladesh. In conjunction with the workshop DNCC conducted a National Chapter meeting to discuss the plans of the chapter and its members.