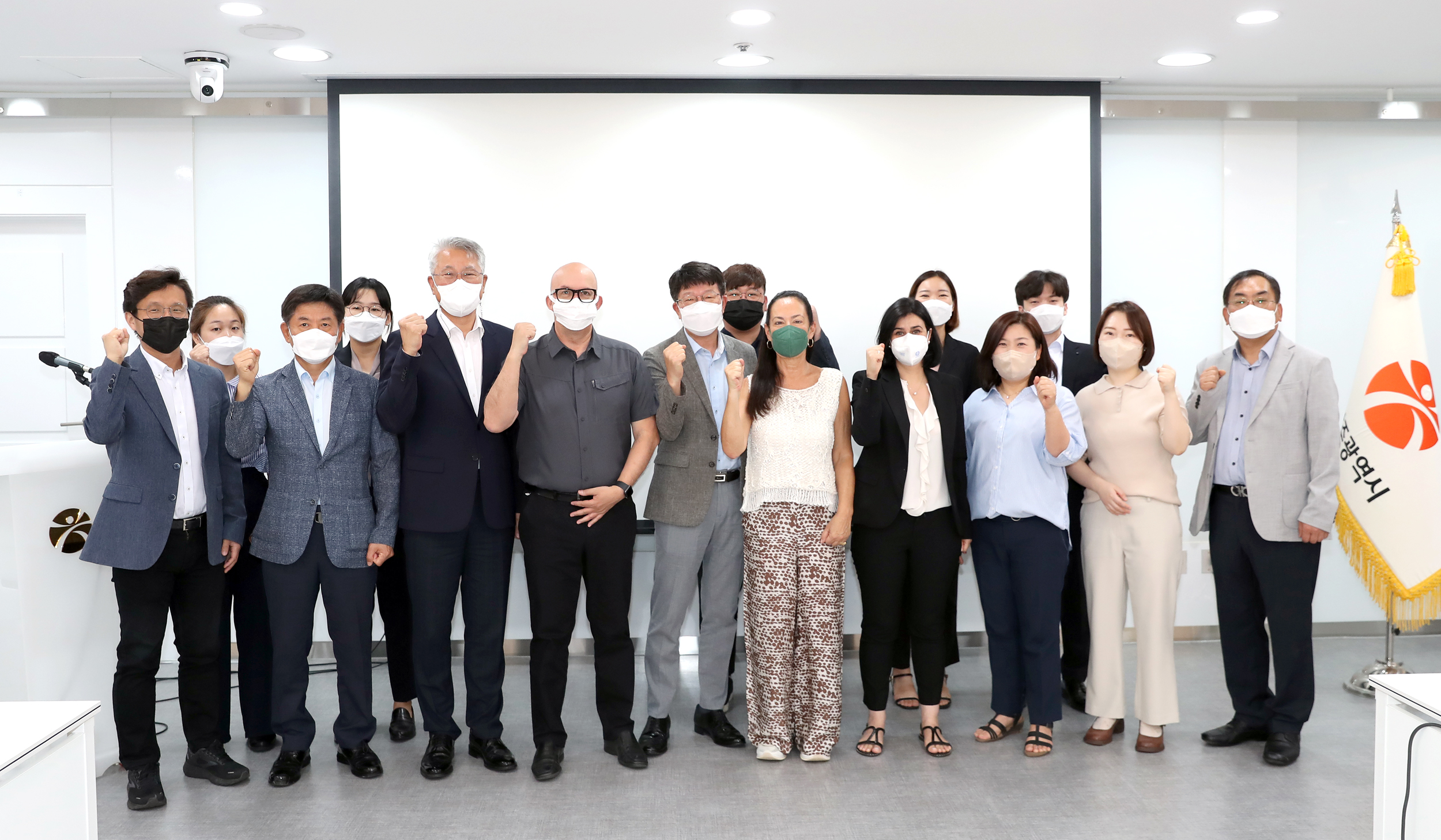 Gwangju and Athens met again from 12-15 July 2022 in the reciprocal study visit of the ICP-AGIR programme. Last month, delegates from Gwangju Metropolitan City and the International Climate and Environment Center (ICEC) had visited Athens, where they were warmly welcomed. After a fruitful study visit, it was very exciting for Gwangju to welcome the delegates from the Athens Metropolitan Area (Region of Attica) this time.
The second study visit started with a Kick-Off Conference on 13 July, where Gwangju and Athens discussed best practices and examples based on the Cooperation Action Plan solidified during the last visit to Athens. ICEC, representing Gwangju, took the floor this time, sharing in detail about activities and systems they have implemented, such as the Urban Carbon Management System and the Urban Assessment Model System. ICEC stressed how Gwangju's climate change policies are centred around carbon neutrality, and how the goal is for Gwangju to become a net-zero city by 2045.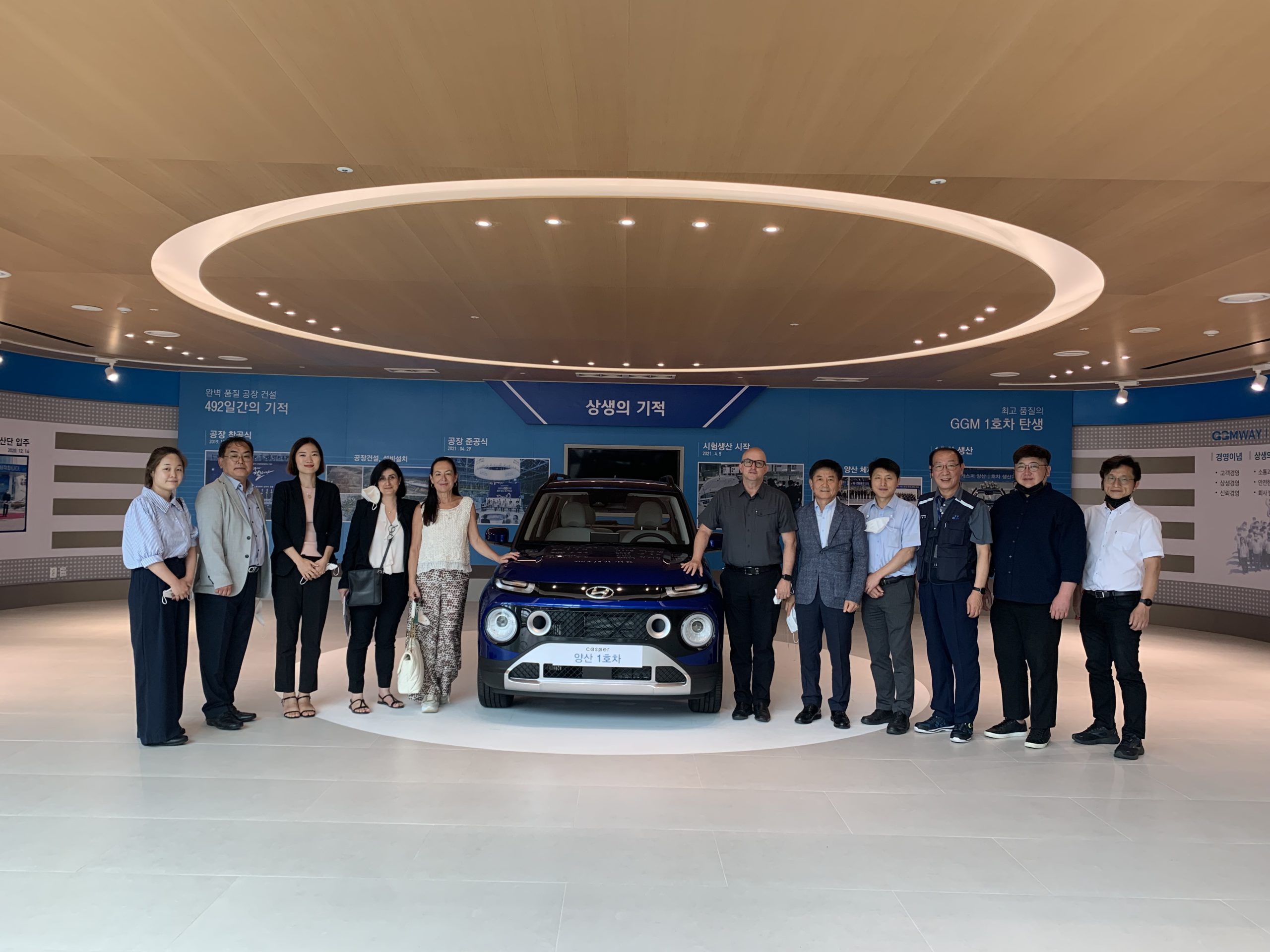 The Athens delegates then had the exclusive chance to visit Gwangju Global Motors, a restricted area, to learn more about the factory and how it prioritizes coexistence, safety, and innovation. While at Gwangju Global Motors, the delegates got the opportunity to view in real life drone technology and mobile air quality monitoring systems, courtesy of the Yeongsan River Basin Environmental Agency. The drones are deliberately built with the measurement system located under the drone to avoid the wind and other unexpected climate phenomena.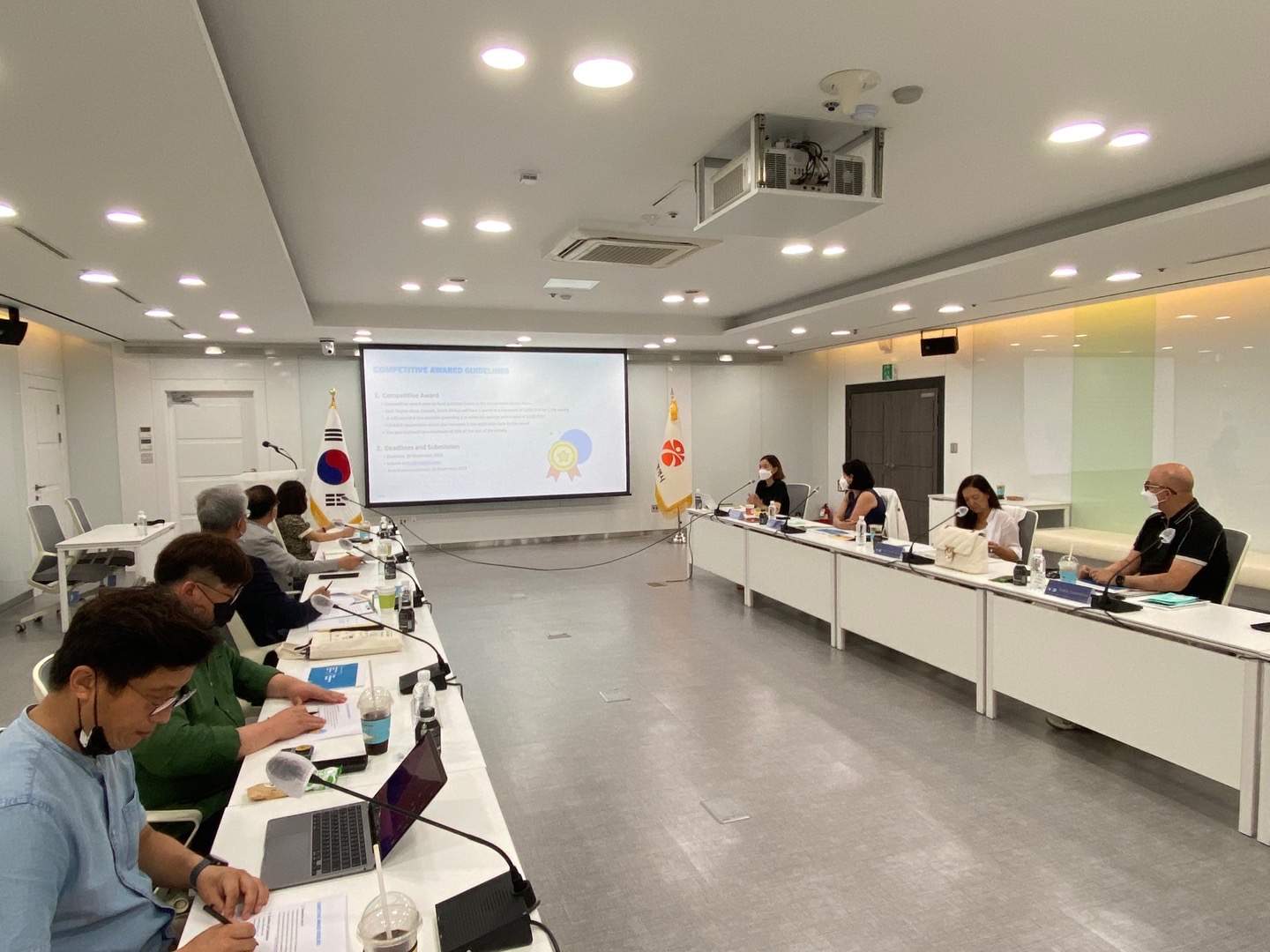 On the second day of the study visit, Gwangju and Athens leapt right back into business with the Cooperation Action Plan (CAP) meeting. Building off the CAP meeting that was held in Athens last month, the two cities fine-tuned their CAP to narrow in on specific actions that can be taken together. The first activity they confirmed that they would like to work on together on a joint proposal application for Horizon Europe, including multiple potential stakeholders from the city governments to research institutes to universities. Secondly, both cities agreed that they would like to participate in each other's conferences which will be held by each regional government and make presentations, exchanging opportunities to outreach to a new network. Finally, they expressed interest in attending COP27 together and cross-participating in each other's sessions. With these concrete goals in mind, the partnership between Athens and Gwangju is moving in an exciting direction.
After a busy morning, the Athens delegates were taken on a cultural visit to the Gwangju National Museum and Asia Culture Center. Korea has a long history, and the delegates were able to see Gwangju's development through the different eras. They specifically got to see many different types of Korean ceramics! At the Asia Culture Center, the focus shifted from the past to the present, looking at Korean modern art combined with media technology.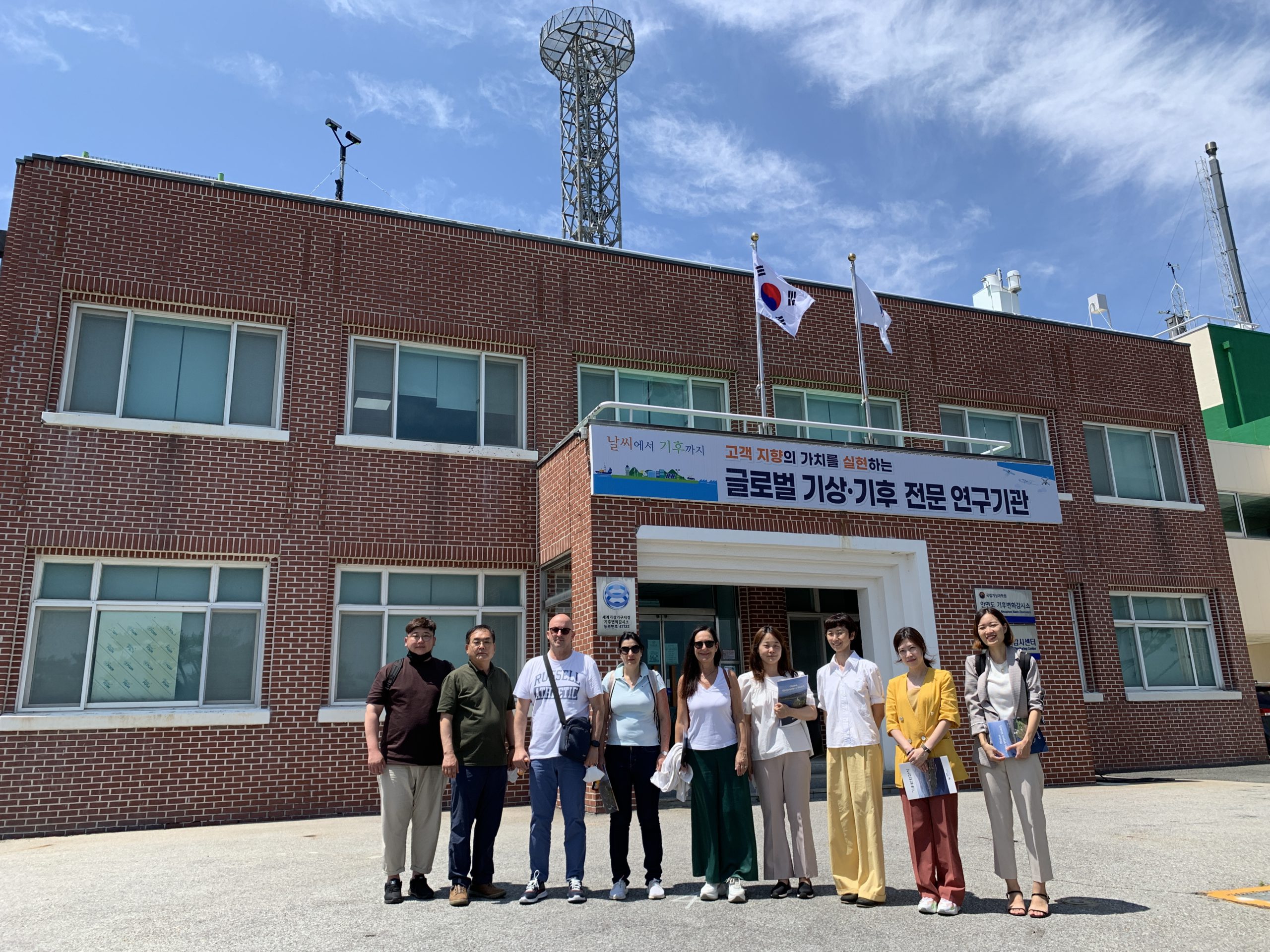 On the last day of the study visit, the delegates travelled to Anmyeondo, where one of the regional Global Atmospheric Watch (GAW) centres in Korea is located. There are 7 GAW centres in Greece, and 3 in Korea. Currently, the centre not only measures CO2 and reactive gases, it also measures aerosols and acidity of rain. During the visit, both cities' delegates shared their cities' current focuses and discussed potential cooperation projects with the GAW Centre.
Overall, the reciprocal visit to Gwangju was a very exciting one, illustrating more concrete actions that the two cities can take together. We can't wait to see what kinds of joint actions will come from Gwangju and Athens!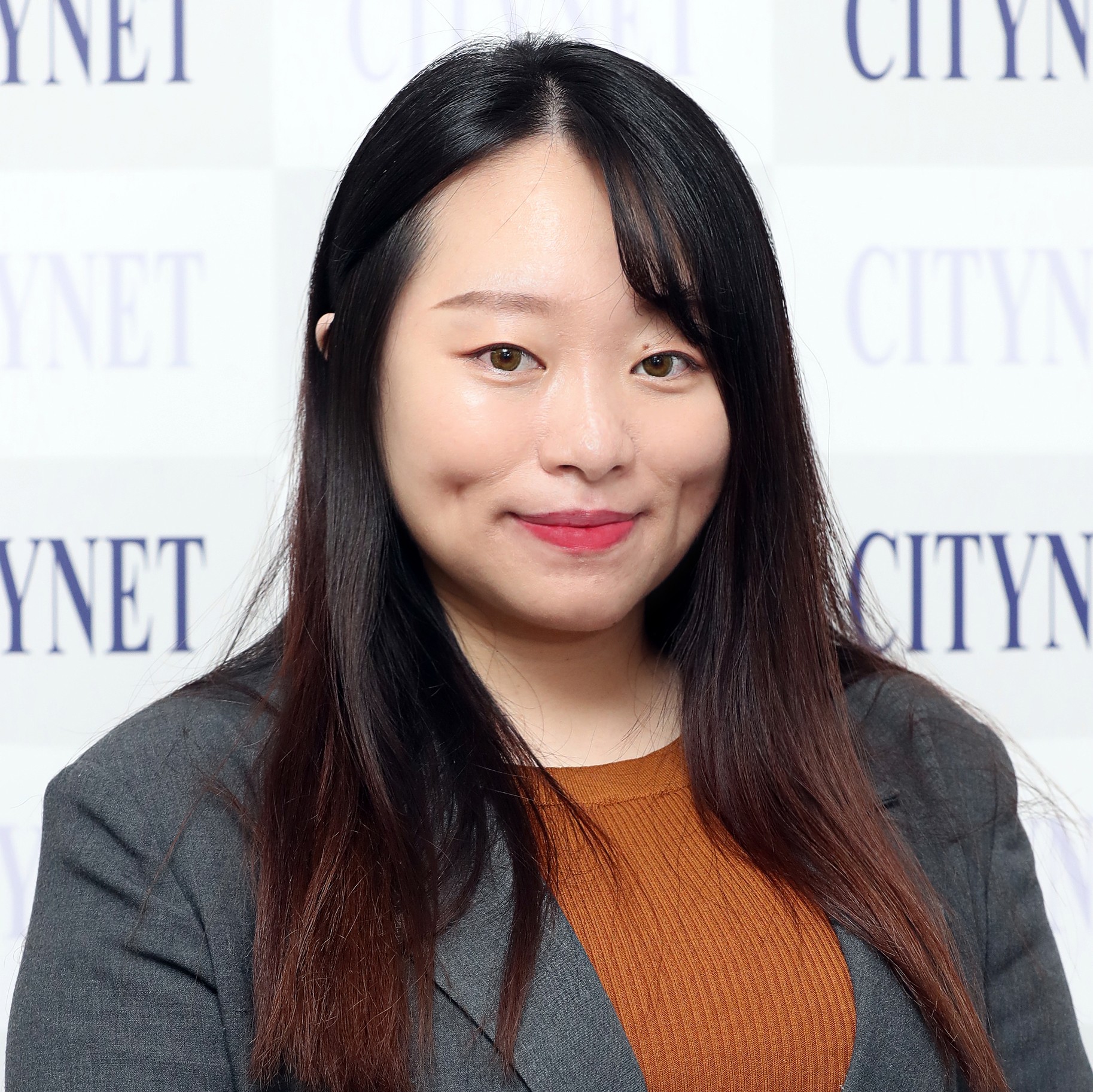 Hui Qian is a Senior Program Officer at CityNet, where she manages outreach and CityNet Services. Prior to joining CityNet, she worked at ICLEI East Asia Secretariat, with a focus on city-scale research and projects. Hui has a background of Sustainability Science and Greenhouse Gas Emissions Inventory Compilation. She obtained a Master of Science in International Cooperation Policy from Ritsumeikan Asia Pacific University (Japan) and a Master of Engineering in International Material Flow Management from Hochschule Trier (Germany). She is experienced in working under multicultural environment with multidisciplinary cooperation.