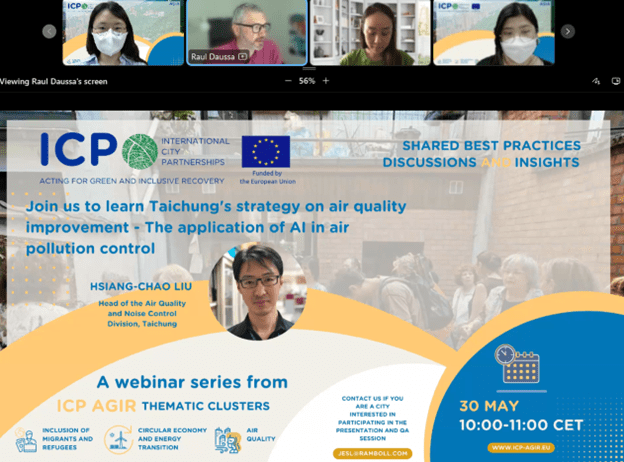 On 30 May, Taichung hosted a webinar on applying AI technology to air quality management through the ICP-AGIR thematic webinar, "Strategies for Improving Air Quality in Taichung City." Taichung shared its expertise on scoping the current environmental situation, applying air pollution control policy, improving air quality with smart technologies, and moving forward with future air quality prospects.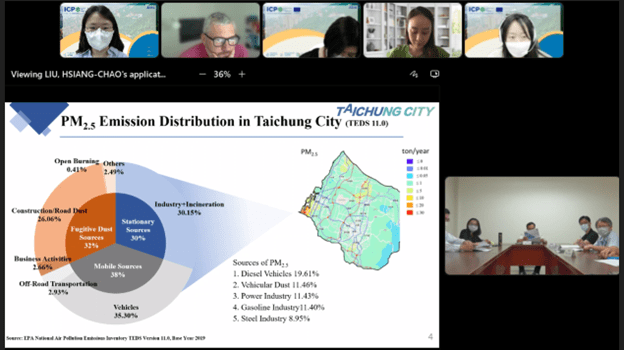 As the second most populated city in the country, the air pollution has increased significantly due to the increase in automobiles, factories, and construction sites. In addition, Taichung's geographical location has "leeside eddies," where air circulates only in the city and is trapped, and does not disperse well over time.
| | |
| --- | --- |
| | |
Thus, the city uses policies and smart technology to tackle the issue directly. Taichung's Air Pollution Policy prioritizes the public and encourage public participation, impacting social values. Taichung also uses the Cloud Center Monitoring System to prevent and inspect the pollution immediately. For example, if one of the pollution targets, such as an inner-city factory, creates a heavy smog, the system automatically detects the location and sends a signal to the city. With this system, the city can locate the polluted areas and conduct on-site inspections instantly. With its effective method, this system received an award from the Innovation Application Award in 2021.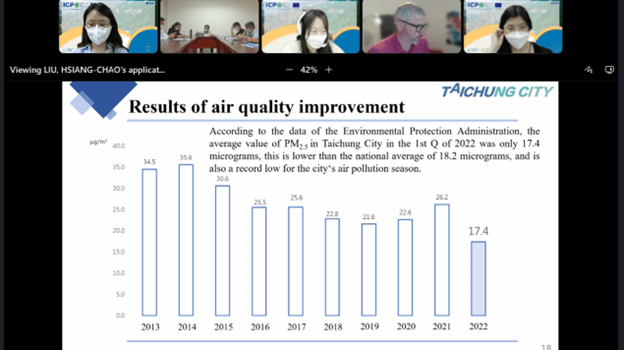 According to the Environmental Protection Administration data, Taichung decreased the PM2.5 dust to only 17.4 micrograms in 2022, which is lower than the national average of 18.2. Soon, Taichung will extend their commitment by joining Powering Past Coal Alliance and Covenant of Mayors for Climate & Energy to prioritize the climate emergency and strive to build a resilient and sustainable city.