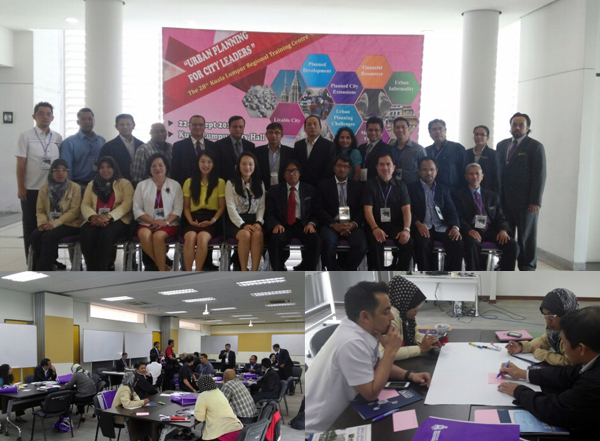 In conjunction with the 6
th
International Conference on World Class Sustainable Cities, the short training course was tailored for urban practitioners and decision makers. This course is aimed at introducing the participants to UN-Habitat's fundamentals of sustainable city building.
The course was held from September 22nd-25th in Kuala Lumpur and attended by approximately 45 representatives from several Asian cities. Participants were engaged to address a number of urban challenges, such as land use planning in their cities, how to bridge the technical and policy dimensions of urban planning, and the importance of a people-centered approach to decision making.
Specifically designed for urban practitioners and decision makers, the workshop offered new tools for sustainable planning and an opportunity to build strategies for a new urban agenda. Some of the materials delivered in the workshop include Sustainable Urban Patterns for Planned Development, Planned City Extensions for Managing Future Growth, Dynamics or Urban Planning Challenges and Public Space for a Liveable City, among others.