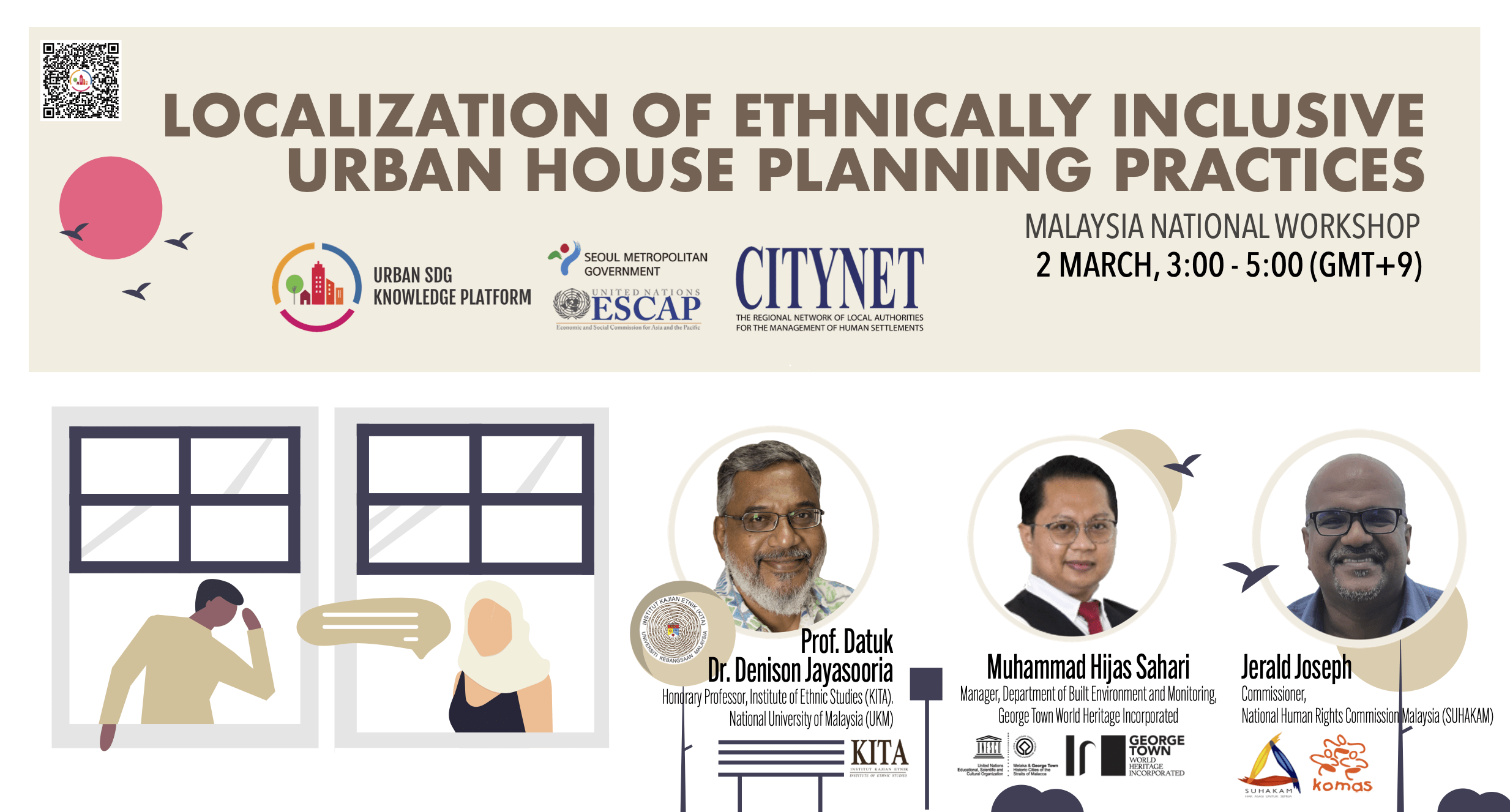 CityNet Secretariat hosted the Malaysia National Workshop: Localization of Ethnically Inclusive Urban House Planning Practices on March 2, 2022. The workshop gathered over 20 representatives from local city governments and other stakeholder organizations in Malaysia to share best housing practices and learn strategies to strengthen ethnic inclusivity in local communities from experts on the subject. While housing is a chief concern among rapidly urbanizing parts of the Asia Pacific region, local authorities should be sensitive to issues of ethnic inclusivity given the great diversity of Asia's cities.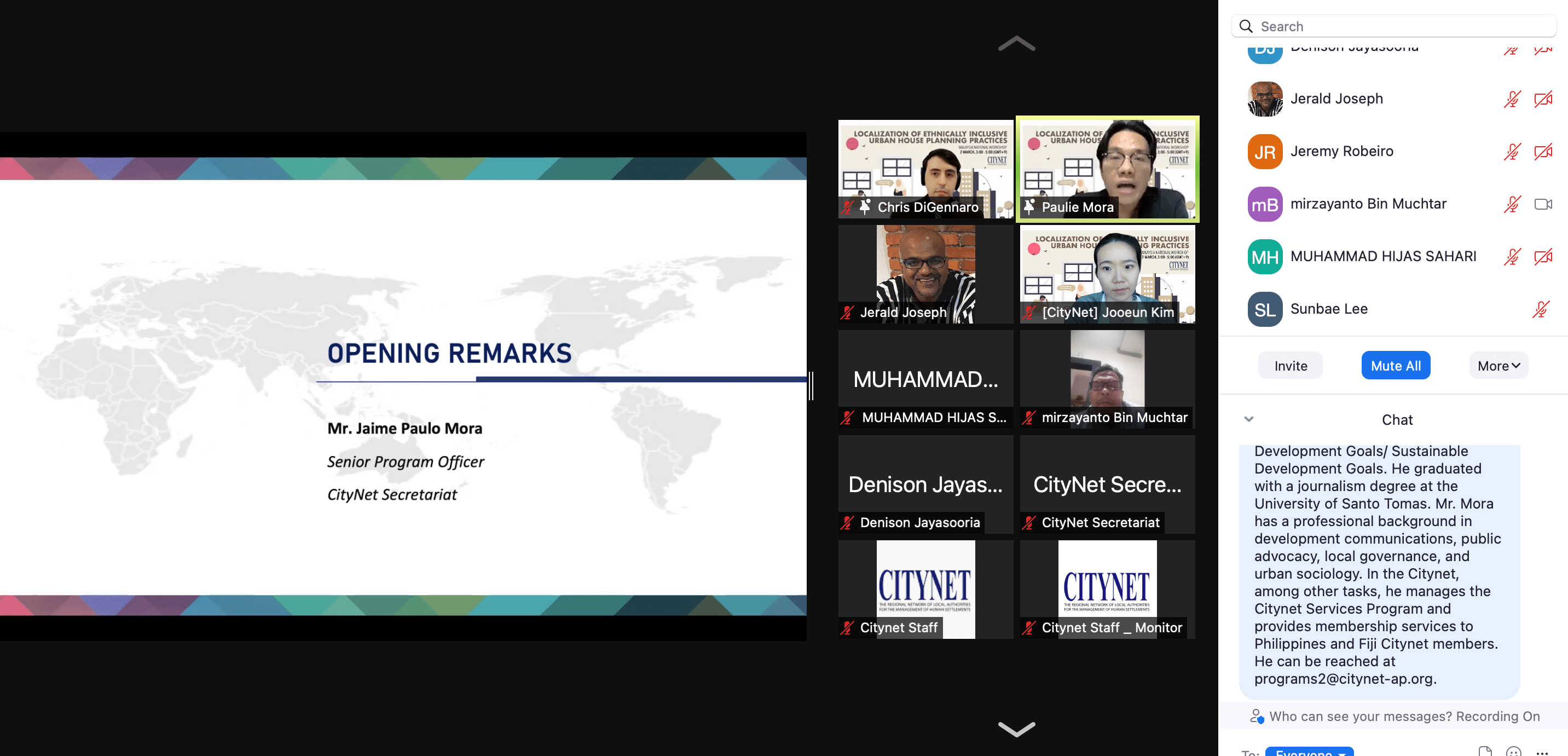 In his opening remarks, Mr. Jaime Paulo Mora, CityNet's Senior Program Officer, noted that, "[While] Malaysian cities are renowned in their multicultural heritage derived from plural societies comprised of various ethnicities, ethnically and racially segregating practices persist in Malaysian cities due to increasing polarization in property markets and rapid urbanization." He stressed that it comes down to local government leaders to take action to build inclusive urban communities.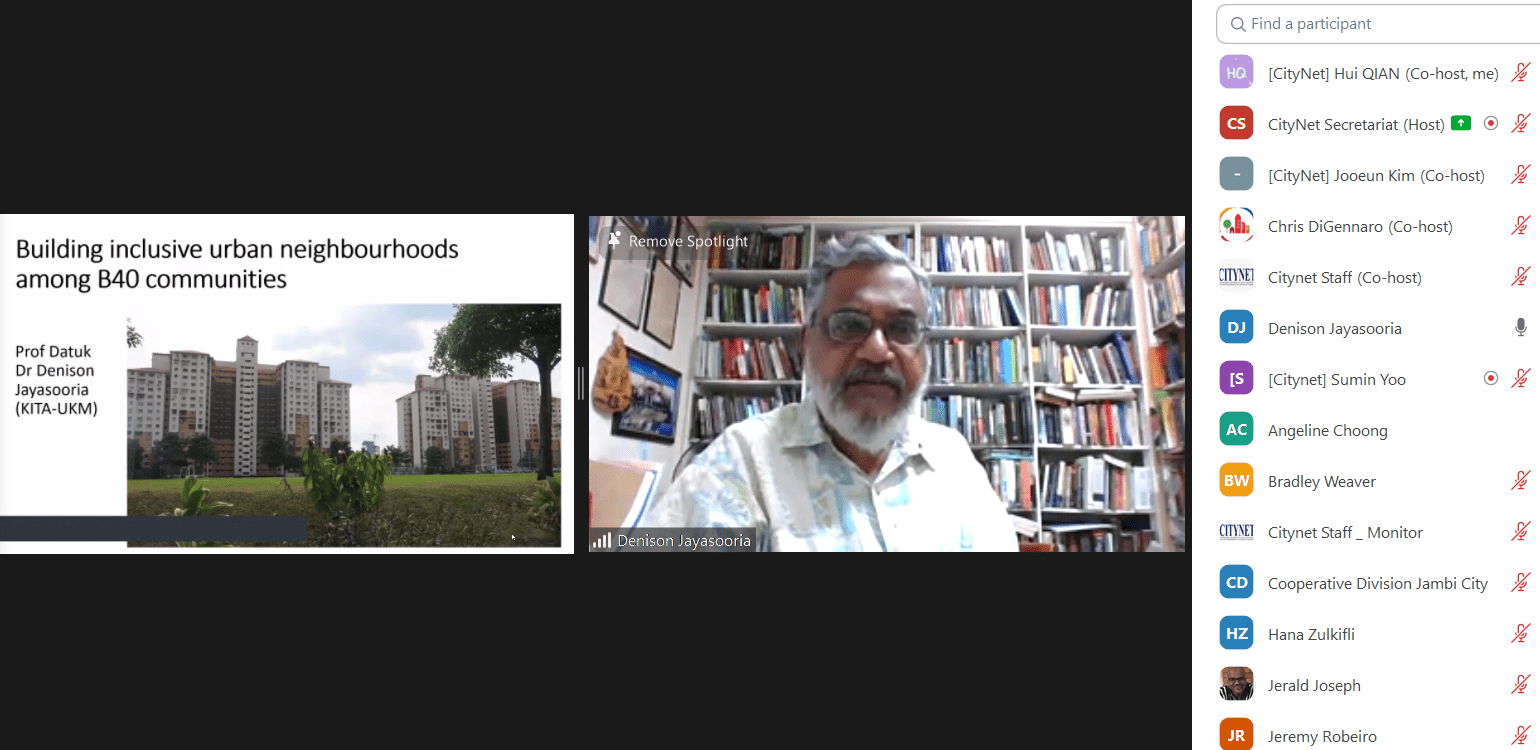 Professor Datuk Dr. Denison Jayasooria, Honorary Professor at the Institute of Ethnic Studies (KITA) at the National University of Malaysia (UKM), and Head of the secretariat for the All Party Parliamentary Group Malaysia on Sustainable Development Goals was first to deliver his presentation on the ethnic-based challenges of urban housing units. Specifically, he focused on B40 communities in urban locales, which typically consist of low-income, majority Malay and Indian communities who shifted from squatters and long houses to high rise apartments. He emphasized that urban housing planners should shift their conception of fixing poverty by improving these residents' quality of life and ensuring equal access to public space and other utilities. His study on the subject highlighted bottom-up, resident-led approaches to alleviating housing issues rather than traditional top-down techniques.
Following that, Mr. Muhammad Hijas, Manager at the Department of Built Environment and Monitoring (BEAM) at George Town World Heritage Incorporated, showcased best practices in fostering multicultural heritage for inclusive urban house planning in George Town UNESCO World Heritage site. The key case study he presented, "George Town in the New Normal Project" activated citizen participation in refurbishing heritage architecture as a way to preserve the Outstanding Universal Value (OUV) of George Town, which is characterized by its mercantile history and intercultural exchange. By ensuring the sustainability of its built environment through physical preservation, education and celebration, George Town safeguards the future of its unique, multi-ethnic traditions.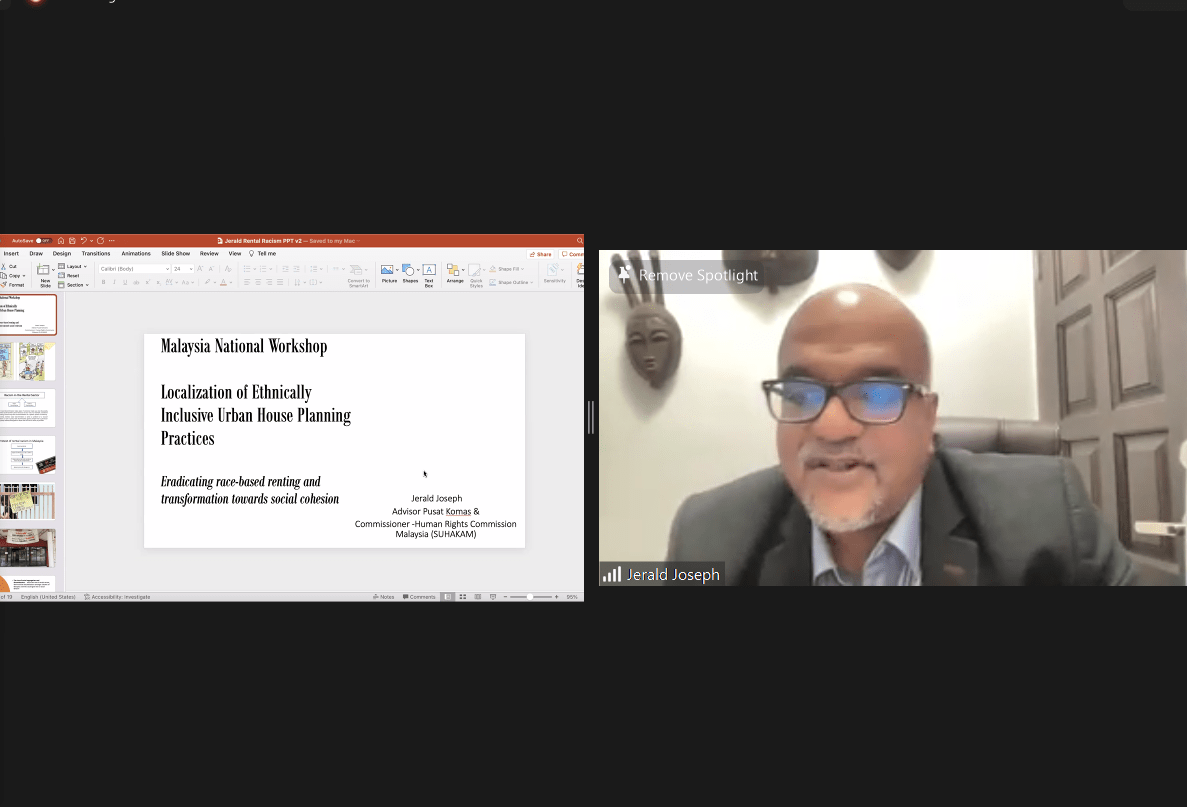 Afterwards, Mr. Jerald Joseph, Commissioner at the Human Rights Council Malaysia (SUHAKAM) and Advisor at Pusat KOMAS, delivered a talk on eradicating race-based renting and transformation towards social cohesion. As a human rights specialist, he spotlighted racial discrimination in the rental sector, clarifying that provisions of racial equity in the constitution do not currently carry over to renters' rights. If these issues go unaddressed, societies run the risk of normalizing racist attitudes. Echoing Professor Jayasooria, he also advocated for more effective grievance mechanisms for affected city residents and for the introduction of anti-discriminatory laws such as the proposed Residential Tenancy Act to promote better practices.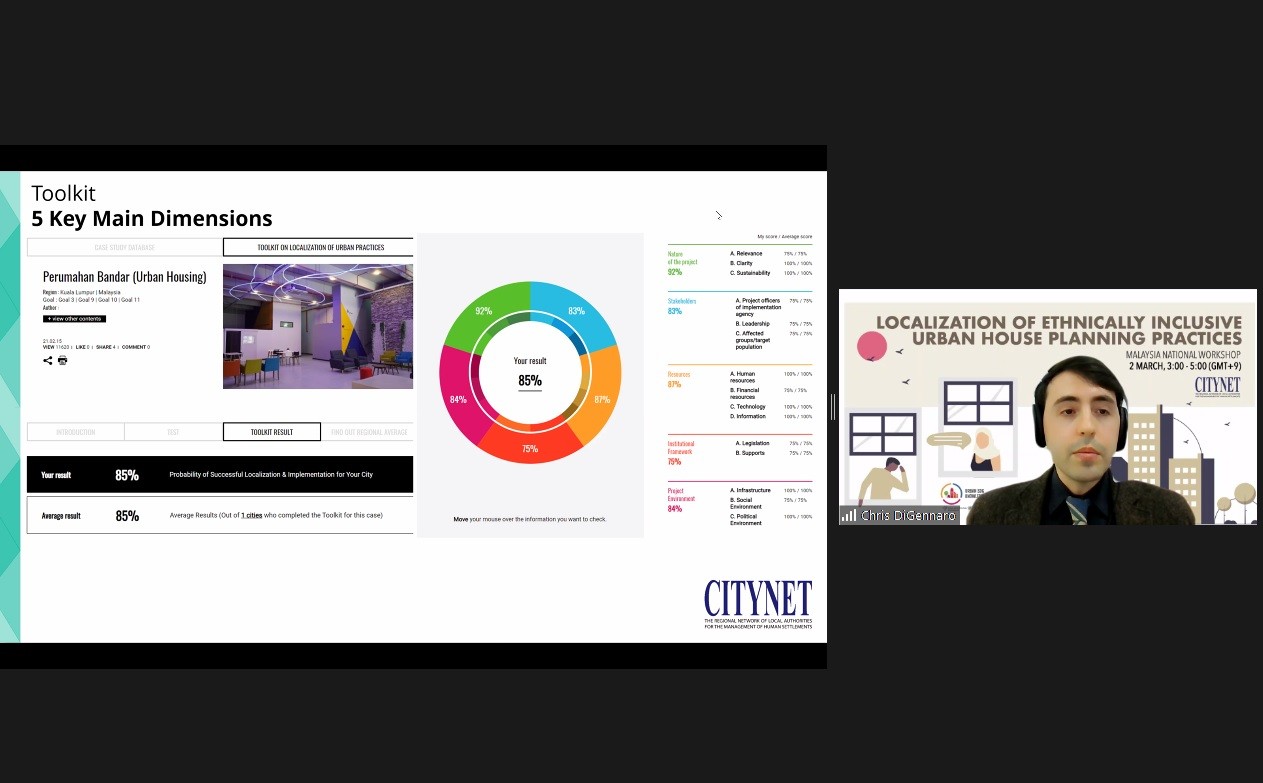 In addition, the workshop was supplemented by introducing one of the Urban SDG Knowledge Platform's tools — the Toolkit on Localization of Urban Practices, which is a pre-feasibility tool that aims to assess if best practices and projects from one city can be localized and implemented into another city. Mr. Chris Di Gennaro, CityNet Program Officer, led an exercise using this Toolkit to test the localizability of Mr. Hijas' case study from George Town in participants' cities.
All in all, this was the fifth and last workshop in CityNet's National Workshops Series that began in 2021. We hope that you will join us in person and online for upcoming workshops and events this year.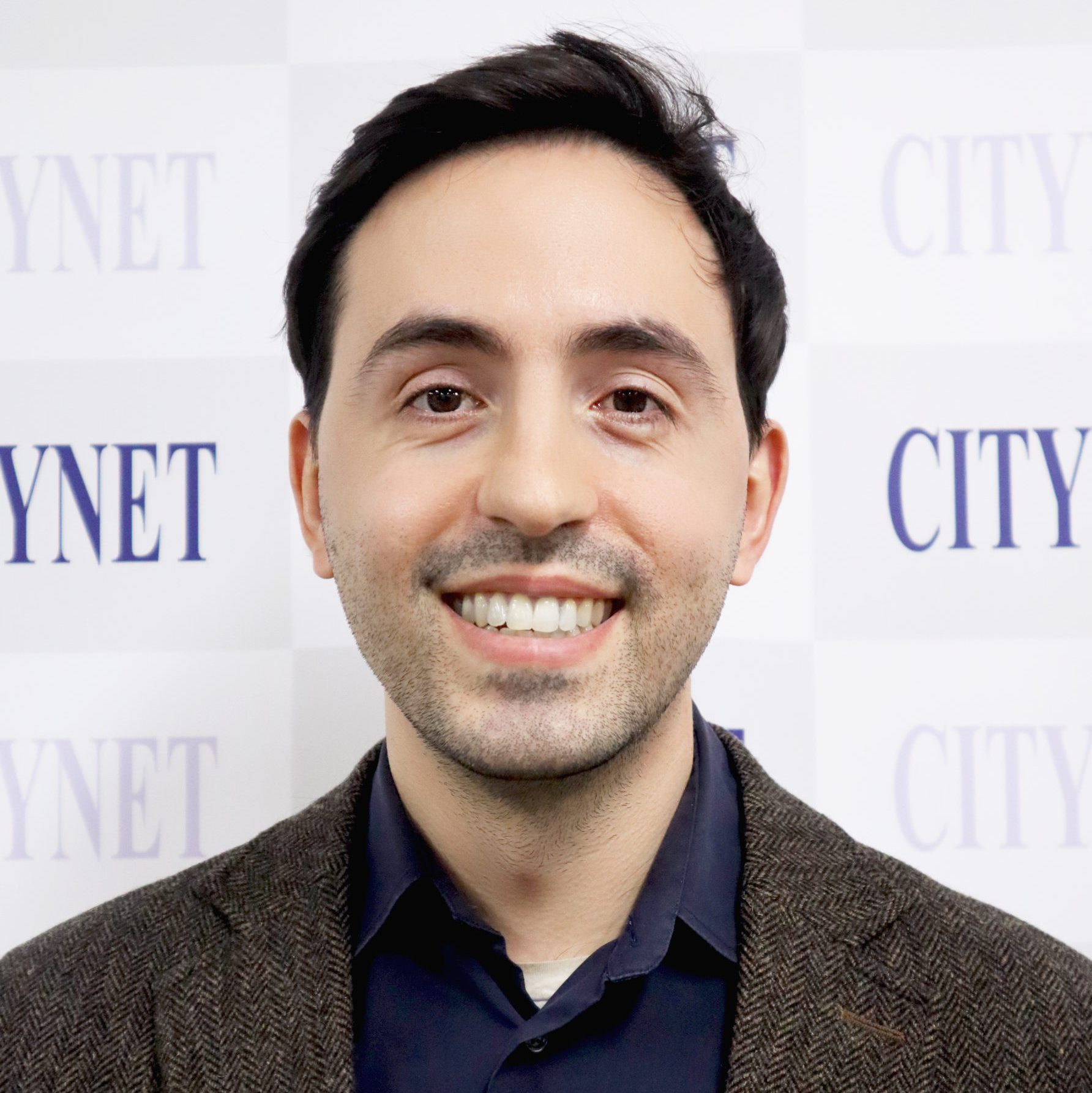 Chris Di Gennaro is a Program Officer at CityNet, where he manages the Urban SDG Knowledge Platform, a joint project with UNESCAP and the Seoul Metropolitan Government. Previously, he worked at ESCAP to organize an urban innovation themed startup competition. Chris holds a Master of Korean Studies from Yonsei University and a Bachelor of Psychology from Vassar College. He is keenly interested in the workings of cities and facilitating sustainable urban development.