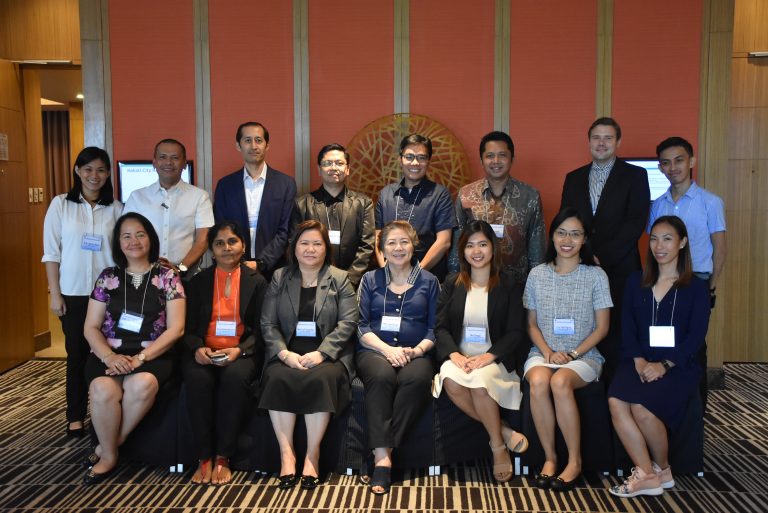 CityNet National Chapter hosts gathered in Makati, Philippines on 25-26 June 2018 to discuss in the Strategy Workshop. The National Chapters (NCs) are part of CityNet's decentralization strategy to support the Secretariat to reach out to its members and potentially expand the network. Currently, there are six NCs: Bangladesh, India, Indonesia, Nepal, the Philippines and Sri Lanka.
Representatives from Sidoarjo (Indonesia), Makati (Philippines), and Colombo (Sri Lanka) – gathered on 25-26 June for a strategy workshop hosted by Makati City Government. This NC Strategy Workshop was designed for NC leaders and focal points aiming to build capacity in organizational management, project management, and fundraising.
NC leaders developed a strategy that is tailored to the specific needs of respective NC. To better arrive at key decision points, the workshop utilized CityNet tried and tested processes like Strength, Weaknesses, Opportunities and Threats (SWOT), and Project Development Matrix sessions for the participants.
The Workshop also aimed to foster exchange of good practices on how to best organize NCs in the country. The session mostly consisted of focus group discussion, open interaction and reflection session.
In addition, the workshop featured various focus areas that include developing effective associations management, project development and opportunities for NCs. CityNet worked with partner organization, Cities Development Initiative for Asia in delivering the content.