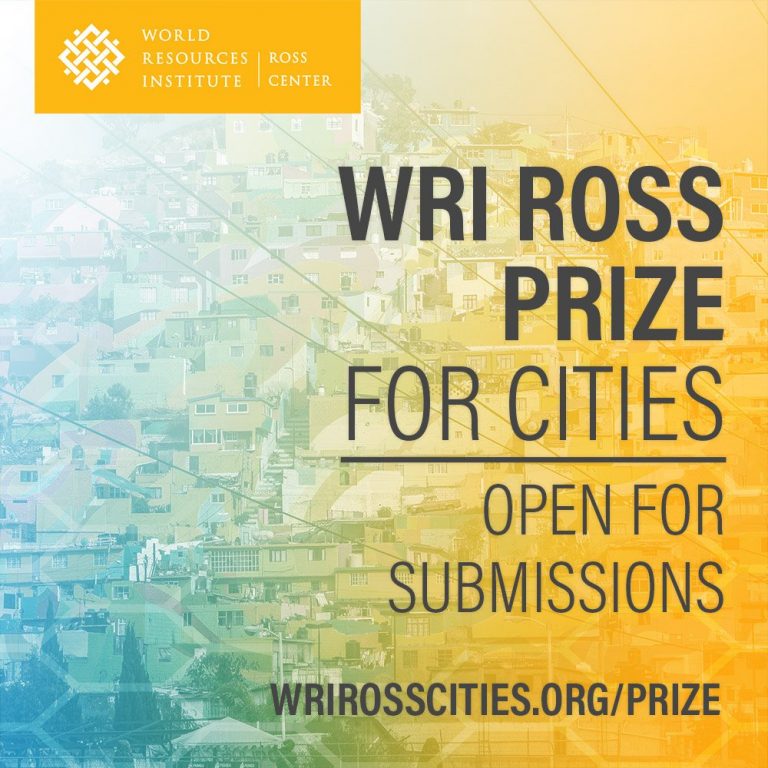 People impact cities every day. Often these impacts are incremental, but once in a while they radically change a city for the better.
To spotlight these rare but influential projects, WRI Ross Center for Sustainable Cities is honored to announce that applications are now open for the inaugural WRI Ross Prize for Cities. The Institute seeks submissions from visionary groups – public, private and local – who have led transformative projects that created ripple effects on social, economic and environmental outcomes beyond the places and times in which they started. The WRI Ross Prize will highlight these extraordinary projects and help inspire future urban transformation.
The application period is open until June 30, 2018. Finalists will be selected in October 2018 and the winning team will be chosen by a distinguished jury. The winner will be announced at a gala event in New York City on April 10, 2019 and will receive a cash award of USD $250,000. WRI urges strong candidates to apply.