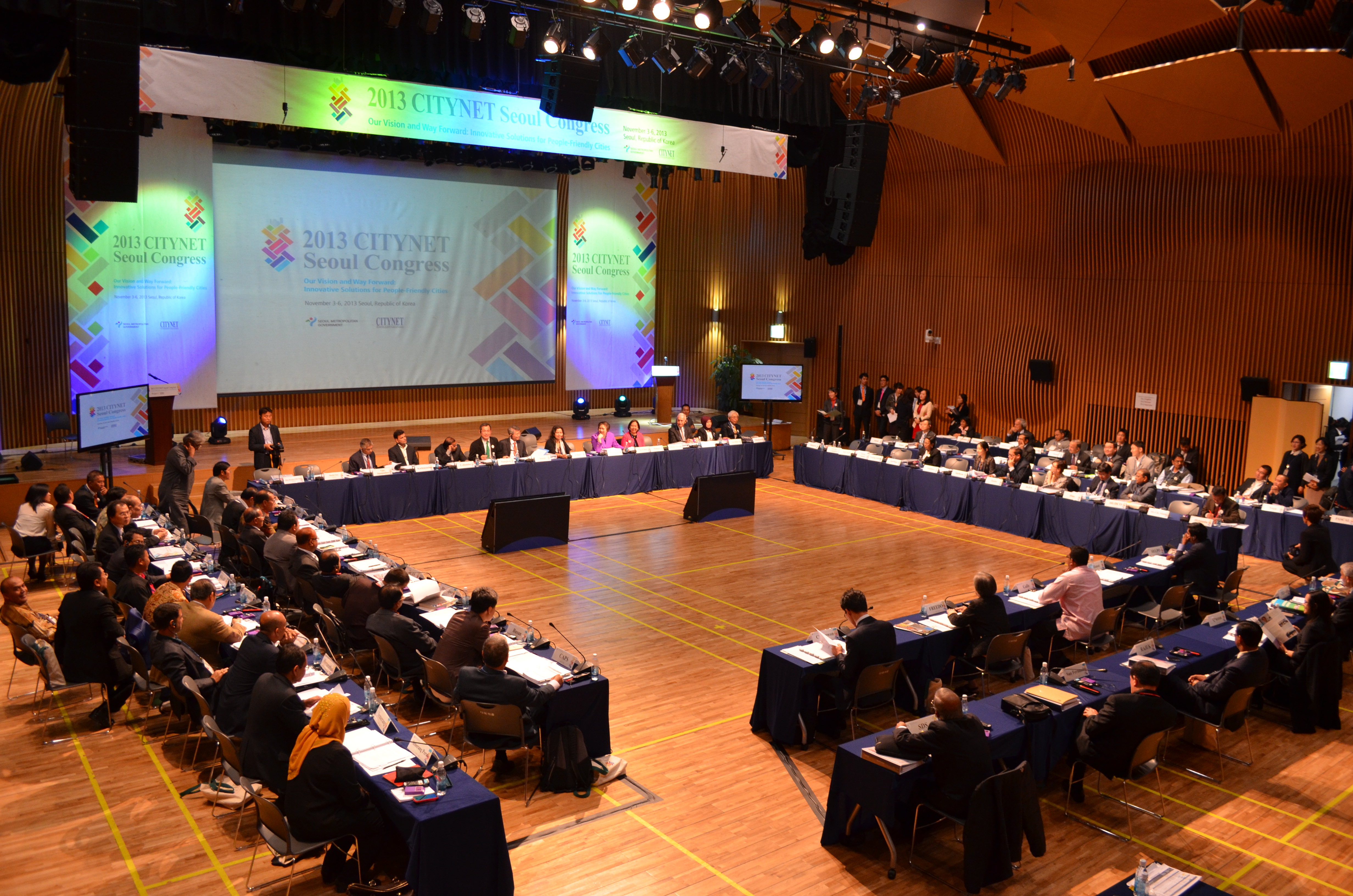 CITYNET wrapped up the 2013 CITYNET Seoul Congress on November 6, 2013, bringing together over 30 mayors, 20 multi-lateral organizations, and 300 people from 75 cities to collaborate on the most pressing urban development issues facing the Asia Pacific region.
There were many highlights during the Congress, including the signing of a Memorandum of Understanding with the Korea International Cooperation Agency (KOICA), discussions exploring the theme of "Innovative Solutions for People-Friendly Cities", and presentations on best practices to make cities more sustainable and resilient.
To see some of these moments, you can:
If you weren't able to make it last week, please know that we welcome further collaboration, conversations, and partnerships as the Seoul Secretariat builds on the momentum of the Congress to create effective urban change in 2014.