4th Annual Urban Renewal conference
brings together a powerful platform for government authorities and private organisations in discussing and delivering best practices and ideas for renewing and spearheading social, economic and urban transformation for cities. Let's unleash the potential of urban developers and policymakers in deciding an effective project delivery.
BENEFITS OF ATTENDING THIS CONFERENCE
• Planning for long-term growth and renewal process
• Creating competitive, liveable, energy e¬fficient and sustainable cities
• Designing and generating a masterplan in urban renewal projects
• Revitalizing aging and decaying inner cities: Urban Renewal Strategies
• Deciding on community-based development and public participation
• Recognising critical components of urban development process from project area initiation to execution
CONFERENCE AT A GLANCE
Day 1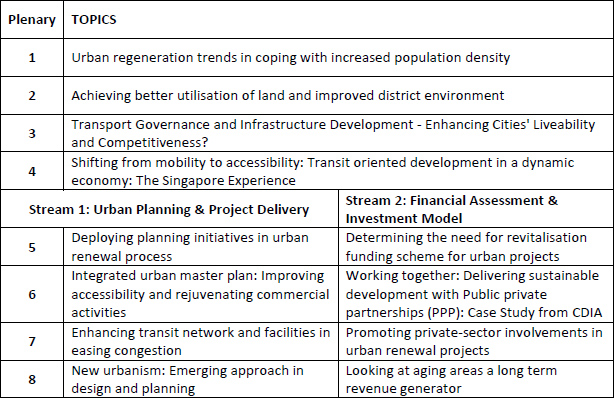 Day 2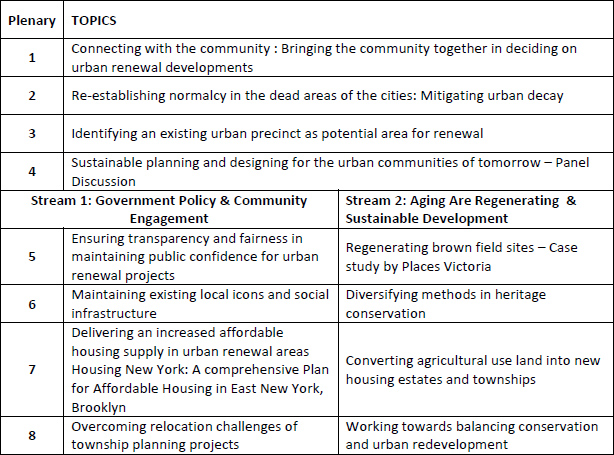 For more event information, click on the link below or copy-and-paste into your browser:
http://www.globalcongresskl.com/CONTRAMKTG/IF140_URBAN_CITYNET.pdf
Only limited seats are allocated for this event.
For registration/inquiry, please contact:
Karen Leong
Tel: +603-2775 0000 (ext 510)
Email: karenl@trueventus.com