Braga and Taoyuan met once again on the 8th of April. Both cities focused on Green Mobility, highlighting various transportation options. Taoyuan shared in detail about the city's current shared bicycles, shared scooters, and shared cars around the city. Braga shared parts of the city's transportation system, such as green bus alternatives like natural gas and electric buses.
| | |
| --- | --- |
| | |
Taoyuan opened with its shared bicycle system, launched in 2016, and talked about the system status in 2022. Currently, there are over 10,000 bikes and 387 parking stations available around the city. Moreover, certain bike stations have more user usage than the others. Taoyuan Transportation Station is 24 times more active than other stations, which creates parking issues. Taoyuan resolved this issue by providing a fixed-docking system to prevent bike parking on roads. They also emphasized providing free rides up to half an hour and two insurances provided by the Municipality: Personal Injury Insurance and Third-Party Liability Insurance. This encourages citizens to utilize bikes in the city and be part of the Green Mobility.
| | |
| --- | --- |
| | |
Taoyuan continued with the shared scooter and car system. There are two scooter companies that offer shared scooters. These companies started in Taoyuan and are now expanding their services to other cities in Taiwan. They offer a total of 2,200 e-scooters and most users are around the age of 18-25. They also have 377 e-scooter charge-park spaces, 1,058 charging stations, and 364 battery swapping stations. On the other hand, shared cars are only offered by one service company. Taoyuan also has a policy where 2% of the parking spaces are required to be solely dedicated to e-cars. Overall, the city is planning to expand the number of stations around the city and build better infrastructure for both shared scooters and cars.
Lastly, Taoyuan introduced the Shared Freight Vehicle pilot program – Taoyuan is Taiwan's biggest logistic city. The city has six demonstration areas for this project. Taoyuan closed their presentation by declaring that Taoyuan, as the ICLEI Ecologistics Community Chair, will continuously reduce CO2 in the city through various methods, to accomplish net-zero emission.
The Municipality Transportation company of Braga, Transports Urbanos de Braga (TUB), presented about the city's public green transportation. Currently, the company operates 114 buses, 38 of which are Green Buses. Green buses are divided into two categories: electric and natural gas.
In 2023, Braga is expecting to add 18 more electric buses and 16 electric chargers to its current fleet. By replacing parts of its fleet with green mobility, Braga was able to decrease energy consumption by 76% and decrease GHG emissions by 1.76 tons.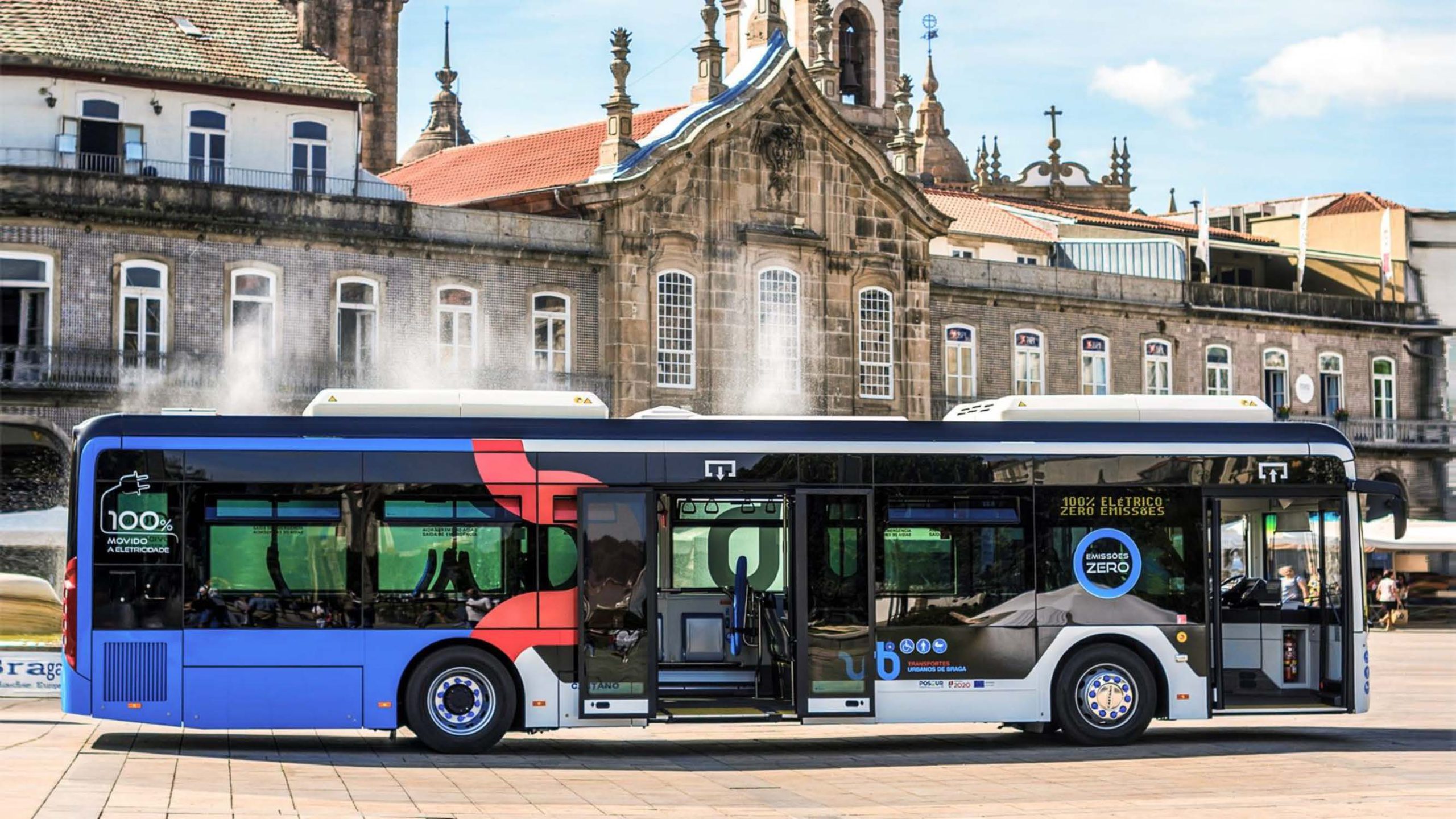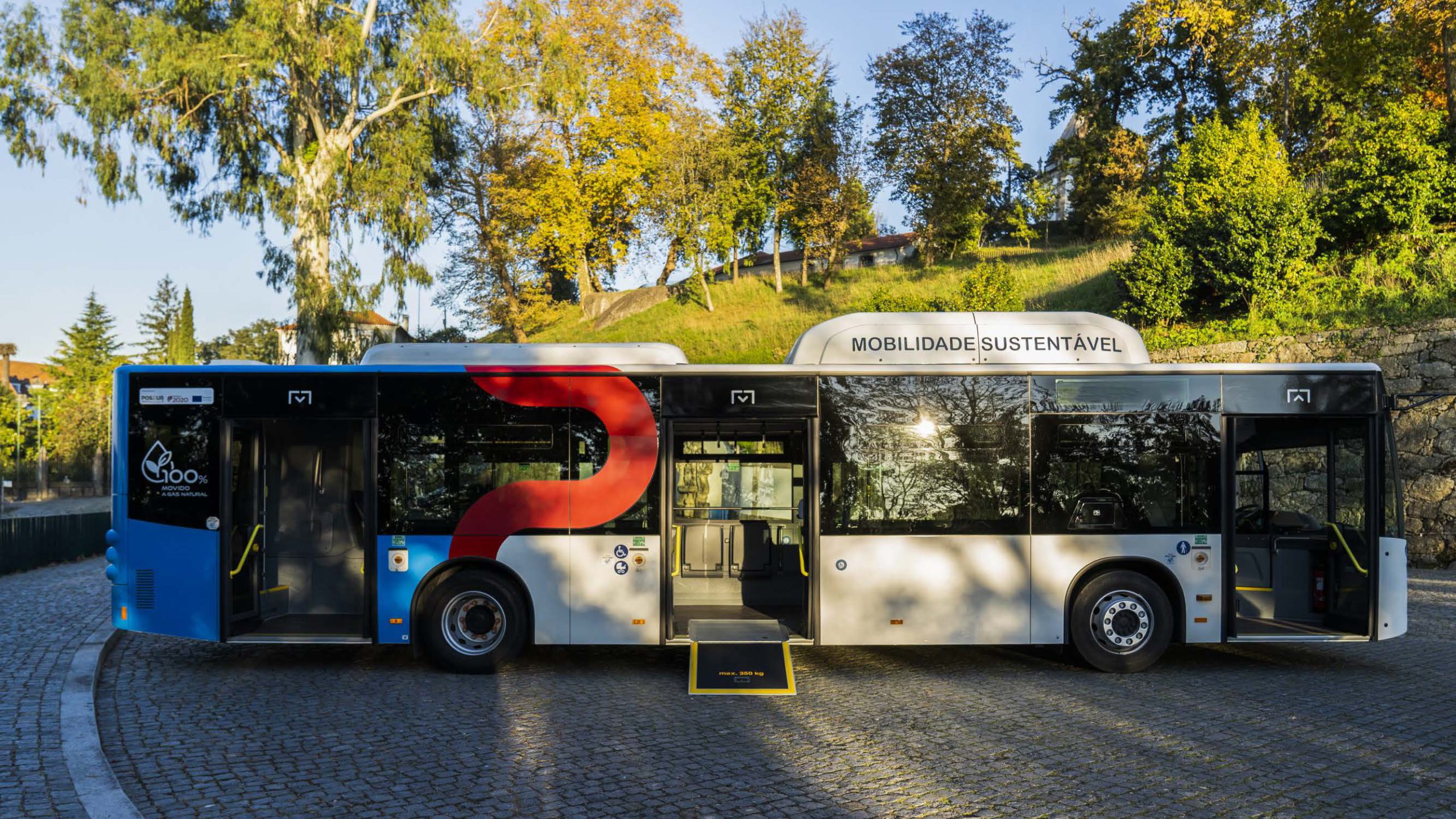 Top Photo: Braga's Electric Buses / Bottom Photo: Braga's Natural Gas
Braga also shared about two submitted applications to earn investment funding and cohesion funding. If successful, the investment funding would be valued at around 15.4 million euros, and the cohesion fund at around 5 million euros. Supported by these funds and the Municipality's effort toward Green Mobility, by 2030, Braga is aiming to have 60% of its daily bus fleet be comprised of low carbon and zero-emission buses, decrease GHG emissions by 60% from the company, and have 85% of its fleet be green vehicles.
In conclusion, Braga indicated its focus on gradually encouraging individual car users and citizens to use public transportation. By 2025, the city aims to develop a Bus Rapid Transit System in the city which is a high-capacity transportation system.
In this bilateral meeting, both cities covered available transportation and different methods of greening mobility. The two cities were also able to discuss cultural aspects of the city, efforts on implementation, and stakeholder involvement. This bilateral meeting marks just the beginning, and we are excited to see what kinds of sustainable topics Braga and Taoyuan will choose to cooperate on.