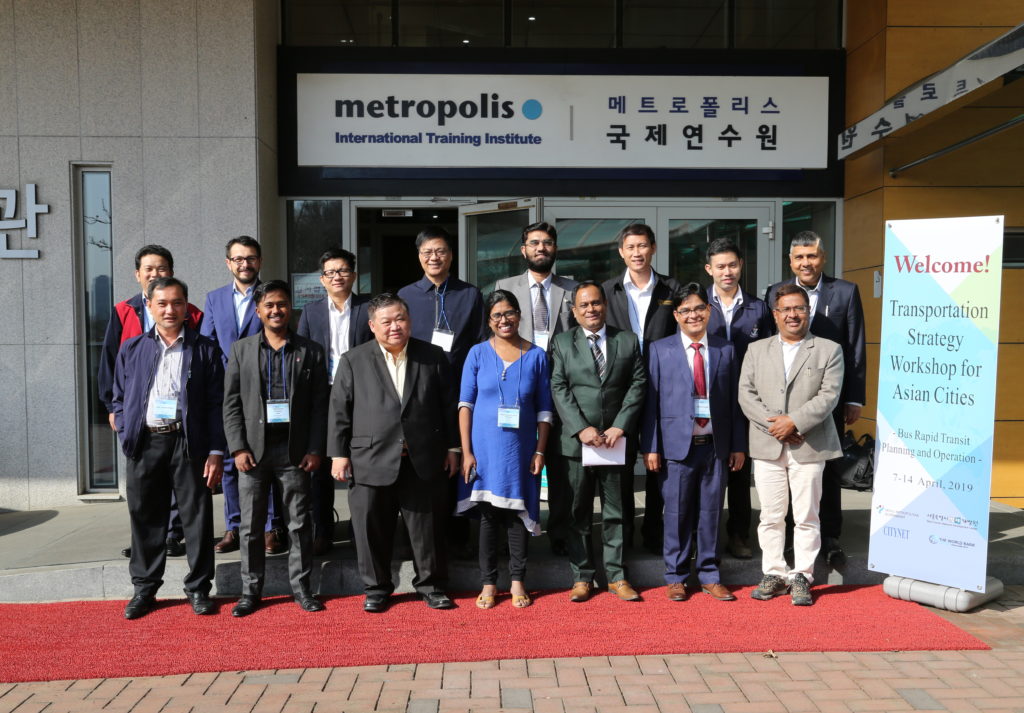 The 2019 Transportation Strategy Workshop for Asian Cities focusing on "Bus Rapid Transit (BRT) Planning and Operation" took place from April 7-14 in Seoul in collaboration between CityNet Secretariat, Seoul Human Resource Development Centre (SHRDC), and the World Bank. The workshop connected 14 urban transport experts from Colombo, Bangkok, Barisal, Ho Chi Minh, Da Nang, Lalitpur, Biratnagar, and Islamabad to exchange best practices on BRT and transfer system.
This year's workshop offered a series of lectures and discussions with urban practitioners for sustainable policy making and an opportunity to strategise a new agenda for planning and operation of BRT.
The sessions included diverse topics from history and principles to implementations such as lectures on history of Seoul's transportation policy, BRT operation system and how it has implemented in Seoul, transportation demand management, and eight different site visits.
During the workshop, the participants had an opportunity to present their city cases and build feasible action plans reflecting the knowledge they gained throughout the workshop.
The lecture materials from this year are available in the following link: https://citynet-ap.org/transportation-strategy-workshop-for-asian-cities/