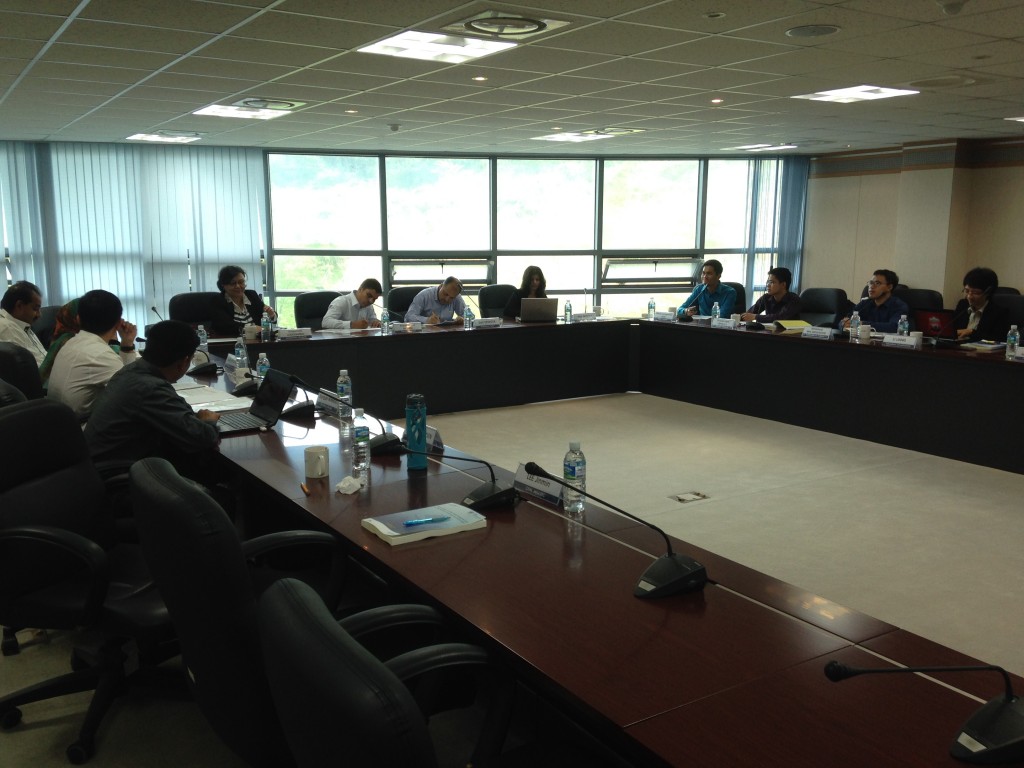 CIFAL Jeju Training Center hosted the Training Session on Holistic Waste Management and Eco-Town Models for Sustainable Asia-Pacific Region in Jeju, South Korea from April 28-30, 2015, in cooperation with United Nations Environment Programme (UNEP).
CityNet member cities that were represented at the training included Phnom Penh, Kathmandu, Bangkok, Thimphu and Kuala Lumpur. The purpose of the training was to enhance the capacity of central and local government officials and other related personnel in the waste management, land planning and finance sectors to make an informed decisions about strategies and technologies which will satisfy the needs of their own countries and communities.
Through an exchange of knowledge and good practices, the training provided an overview of clean and sustainable strategy/technology options for holistic waste management and offered insights into both finance and capacity building for substantial waste management. Participants developed action plans for implementation through country-to-country and city-to-city cooperation.