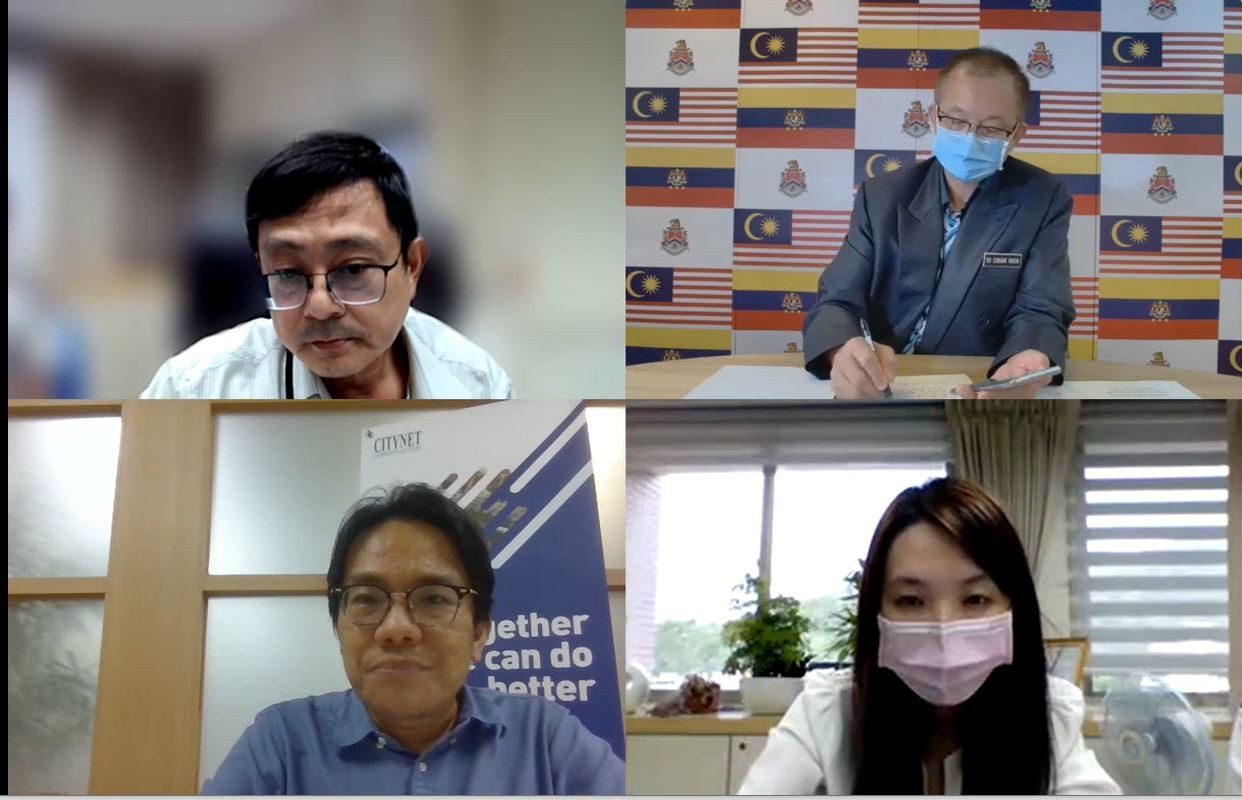 CityNet organized a city-to-city learning exchange on improving bicycle programmes for Kuala Lumpur City Hall officials on 8 October 2021.
CityNet invited Bilbao and Taipei to share their implementation of their bicycle programme. It was a healthy exchange of ideas and solutions in the hope that Kuala Lumpur city officials will further reflect and adopt on the strategies that the two resource cities have employed in their implementation of their bicycle programme.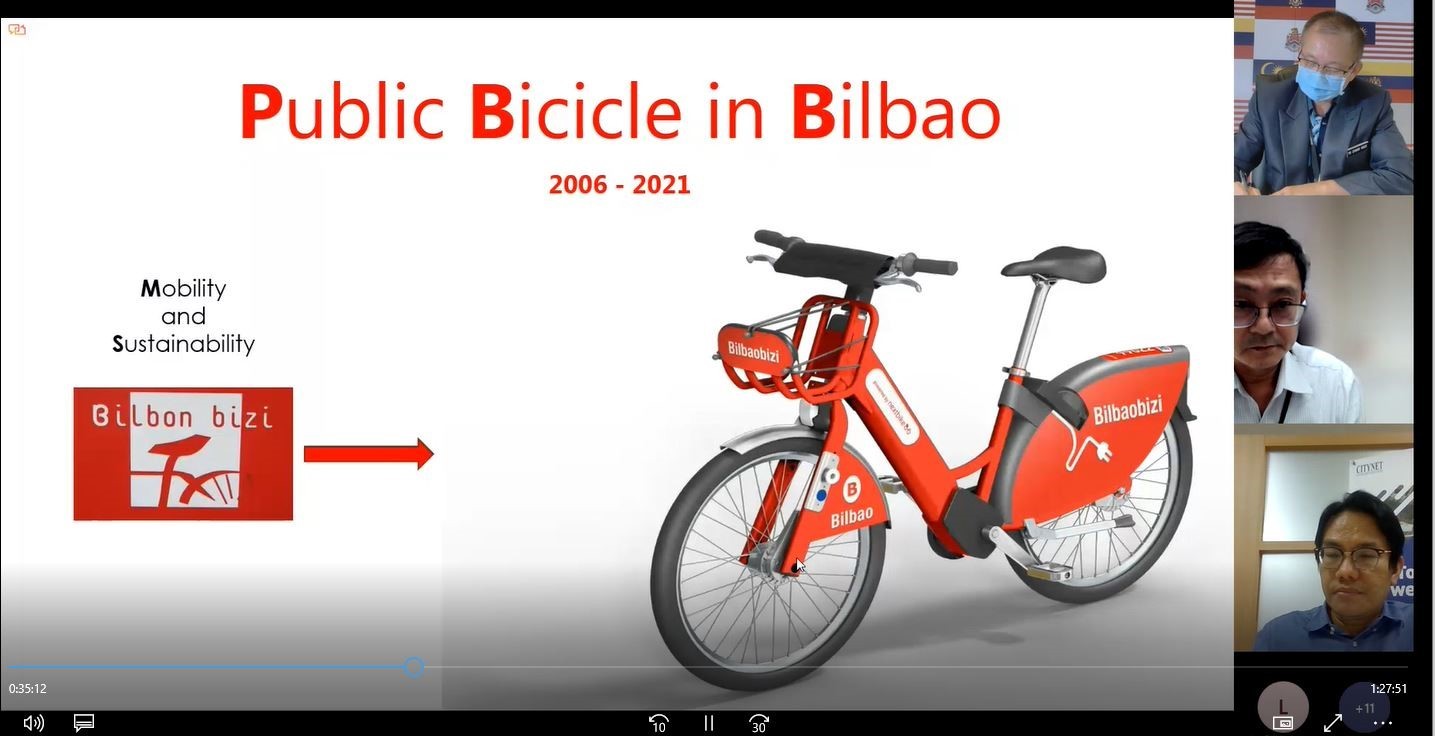 Nelida Santos from Bilbao's City Mayor's Office said that bicycles serve as the last mile for the residents in Bilbao's inner-city district. An accessible and affordable electric bicycle programme, the Bilbaobizi, is servicing the city's estimated 374,000 residents. Another factor Bilbao considered for successful implementation of the bicycle programme was the speed limit within the city. The speed limit inside the city is limited to 30 kilometers per hour. This speed regulation offers a greater sense of safety for cyclists.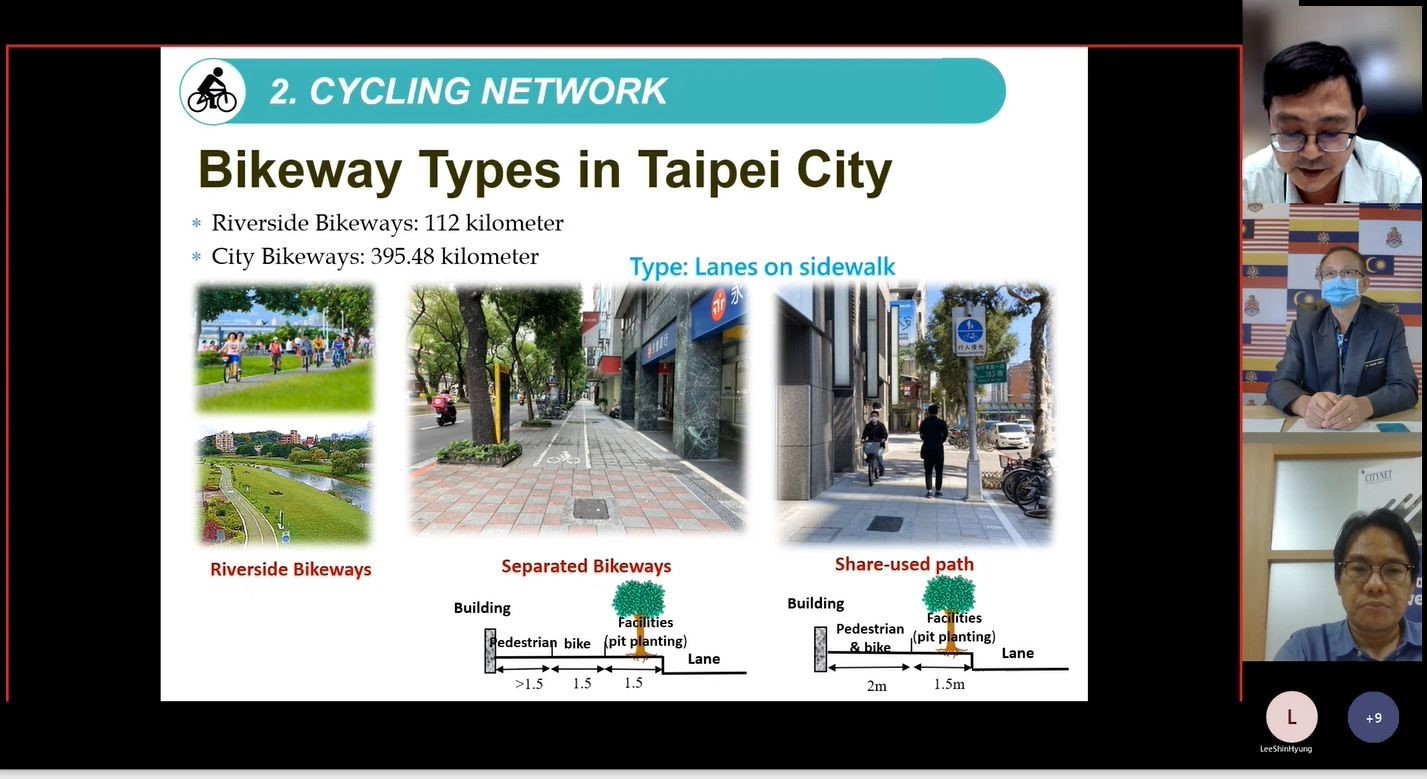 For Jui-Lin Liu, Director of the City Traffic Engineering Office in Taipei, pedestrians and cyclists have been the topmost priorities in implementing an inclusive low carbon mobility programme. Mr. Liu added that any vehicle that gets caught parking in the bicycle lane will be charged with a ticket fine. Taipei's You Bike system has 400 stations with 13,000 bicycles, making them more accessible to residents.
Kuala Lumpur city officials said that Kuala Lumpur's current implementation challenges include improving safety design for the cyclists and changing irresponsible motorists' behaviors. For example, in the first six months in 2020, around 400 total illegal parking violations of cars in the bicycle lanes have been recorded. In response, Ms. Santos and Mr. Liu both agreed that strict implementation has become a key factor for success to protecting the cyclists and their bicycle lanes.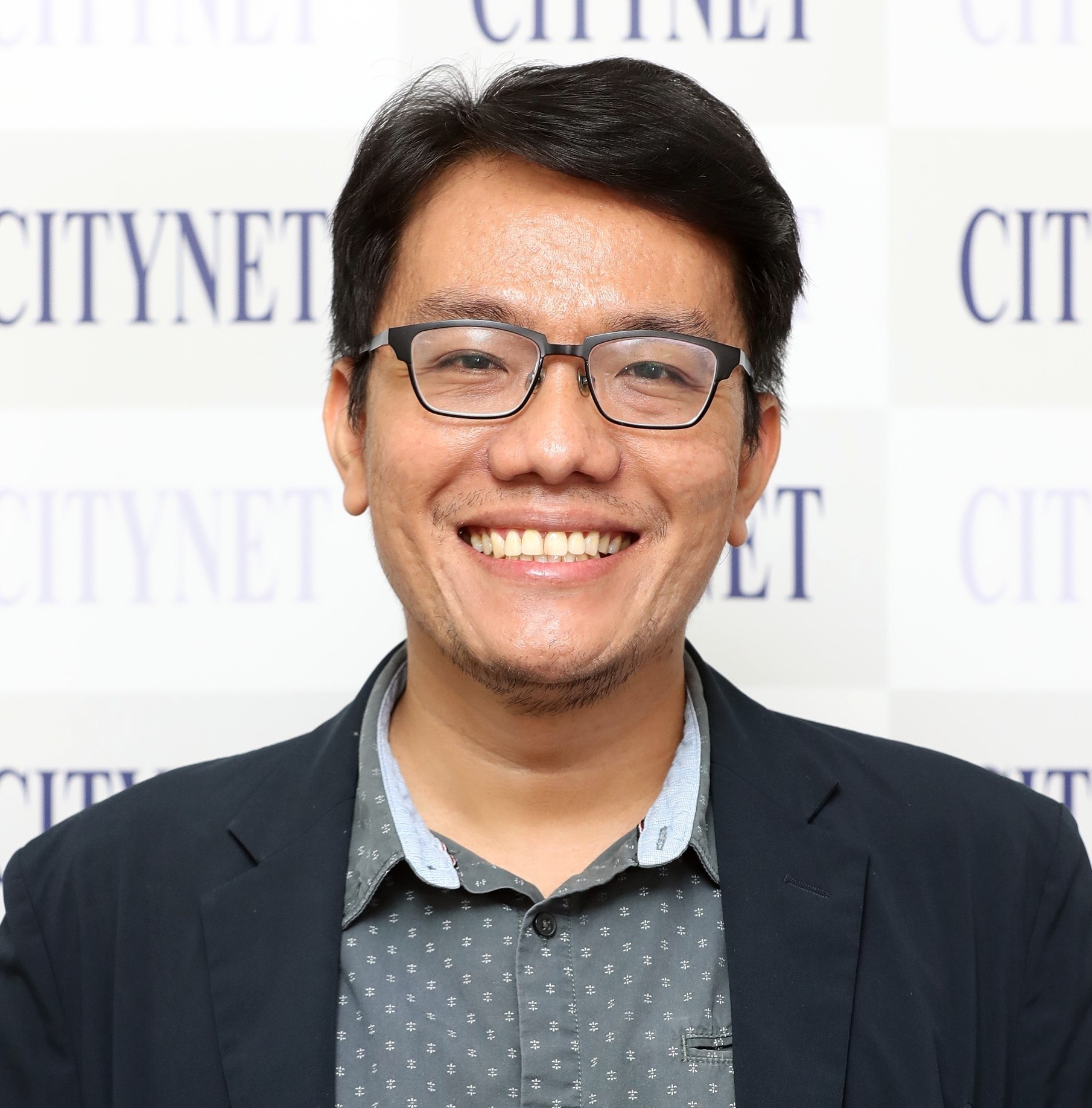 Paulie Mora is a Deputy-Director of Programs at CityNet, primarily responsible for capacity building and cluster activities. Prior to working in CityNet, Paulie spent ten years working in a national local government association based in Manila, Philippines. He has held various supervisory positions in both regular and foreign-assisted programs and projects that focused on urban development. He graduated with a journalism degree at the University of Santo Tomas. Paulie has a professional background in development communications, public advocacy, local governance, and urban sociology.