In March, the International City Partnerships: Acting for Green and Inclusive Recovery has been taking off all over the world. In Asia, ICP-AGIR cities Athens, Braga, Gwangju, Prato, Taichung, and Taoyuan met for the first time in their matched pairings, kicking off a quick start since the ICP-AGIR Project Launch in February. In bilateral meetings, each city brought current ongoing projects to the table to discuss and find similarities between matched cities on the topics of Circular Economy, Air Quality, and Energy Transition.
On 8 March, Taoyuan and Braga took the initiative to hold the first bilateral meeting among pairings in ICP-AGIR Asia. In this meeting, six presentations (three from each city) highlighted six potential cooperation topics. Three directors from Taoyuan's Environment, Information Technology, and Transportation departments shared in detail on the city's projects and plans. From Braga, three knowledgeable specialists from Municipal Public Transport Company, Startup Braga, and AGERE (Waste Management & Urban Environment) shared the city's strengths and initiatives.
Taoyuan presented some of its projects, including supporting shared transportation, e-scooter parking spaces, green vehicles, charging & battery swapping stations, and even a biomass energy plant which demonstrates the city's effort to leave a positive impact on the environment. Taoyuan also shared about Information Technology that connects Municipal Services, Special Contract Shops, Personal Identification, and even Public Facilities by one city payment methods. The city also declared its goal to achieve 2050 Net Zero CO2 Emission in Transportation by sharing in-depth initiatives with stakeholders.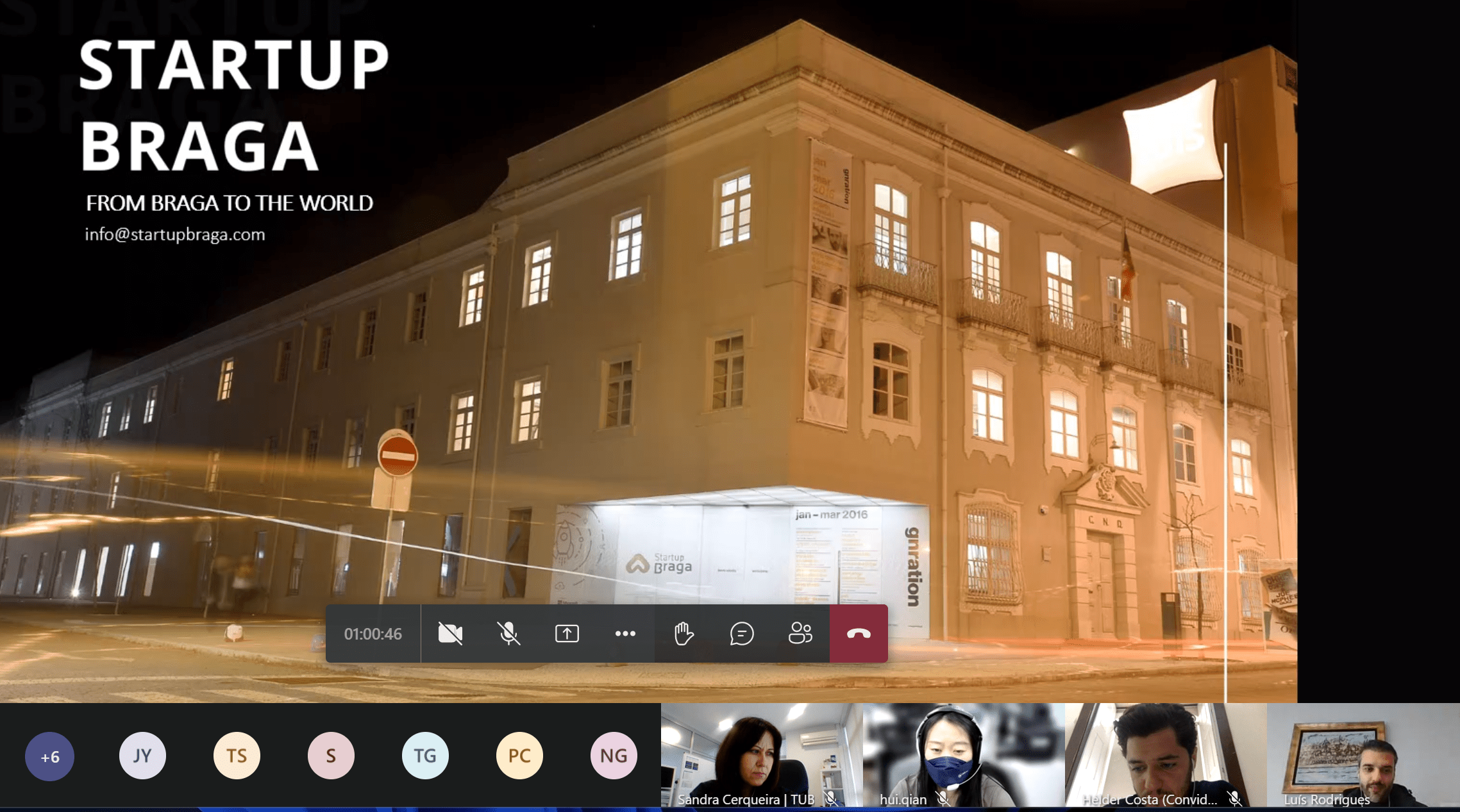 Braga shared city initiatives and actions in start-up programmes, waste management, and transportation. Startup Braga shared programmes that help and guide start-up companies in Braga: acceleration programmes, incubation programmes, qualification programmes. Startup Braga also involves strategic partners, private partners, mentors, and even international connections to connect with companies and invest in the start-up companies. Through these strategic plans, the City of Braga creates not only a safety net but also a guide to success for many start-up companies. AGERE, the city waste management organization, shared city analysis and Circular Economy Targets 2025 which impacts the overall city waste management. TUB – Transportes Urbanos De Braga, the municipal public transport company, also shared their vision and methods to bring sustainable urban mobility which encourages the city to use more public transportation.
On 14 March, Prato and Taichung met for the first time to share each city's history, general city knowledge, and future cooperation topics.
Prato focused on two themes for cooperation. One theme highlighted by Prato was the city's transition towards a circular city. Prato's Circular City Plan encourages stakeholder discussion and participation which helps to accelerate better training, funding, and even legislation to achieve the circular transition. The city is willing to continue broadening its vision with Taichung. Prato also shared Textile Waste Recycling techniques, specifically in wool and garments, and are hoping to exchange the recycling and reusing practices with Taichung that can help Prato to improve its policies.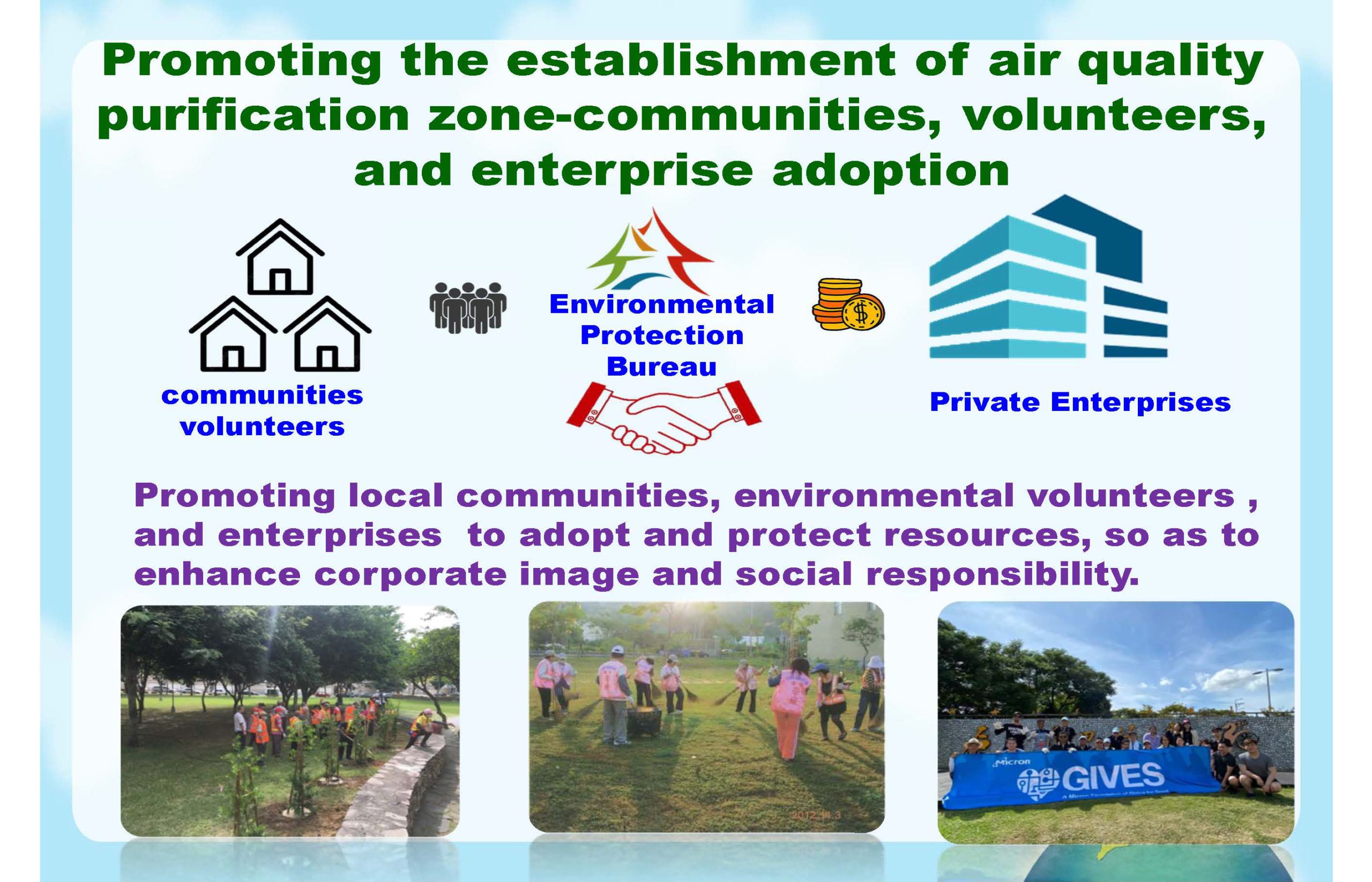 Taichung brought Clothes Recycling, Kitchen Waste, and Urban Greening to the table. Taichung shared its strength in Urban Greening and Air Quality by showing several initiatives, such as the establishment of air quality purification zone communities. The city also shared on Anaerobic Digestion to generate power from kitchen waste and the current clothing chain system to recycle clothing. Although, both cities are still deciding on the first major topic, Prato and Taichung shared several similarities on topics of cooperation and ways to improve policies through city cooperation which will help each city greatly through ICP-AGIR.
On 15 March, Gwangju and Athens met to cooperate and focus on Climate Change, Air Pollution, and Air Quality.
Gwangju shared the current city's emission data, strategy to achieve Net-Zero 2045, and how to create smart cities by implementing policies that are solely based on scientific technology. One of the initiatives that Gwangju is pursuing is the Low-Carbon Green Apartment, a voluntary programme for citizens to reduce GHG emissions, since 2010. In 2021, the number of these apartments expanded to 55 buildings and have achieved 2,815,755 kg of GHG emission reduction, which is equivalent to planting 426,630 pine trees with 30 year lifespans.
| | |
| --- | --- |
| | |
Athens shared research case studies on the topic of air quality and the strengths in air pollution. The city of Athens can measure and analyze the number of pollutants in real-time data through a national network that monitors air pollution with European Environmental Agency. The city also has a PANACEA, a joint research activity with universities and research centers. There are also other projects that Athens is pursuing to achieve climate change goals and support SDG goals.
Overall, all the cities are still discussing the best cooperation topics from the information that was shared during the first bilateral meetings. In April, the cities will start to narrow down the topics and start to share in-depth knowledge. ICP-AGIR aims to help cities to build long-term cooperation and partnerships.