Cities are one of major carbon emitters. From industries to transport, wastes to buildings, they are found in cities as these systems enable to provide jobs, move people, and contribute to the citizen's quality of life. More than being carbon emitters, cities are seen as solution providers. They can implement transformative actions and reduce carbon that significantly mitigate impacts of climate change.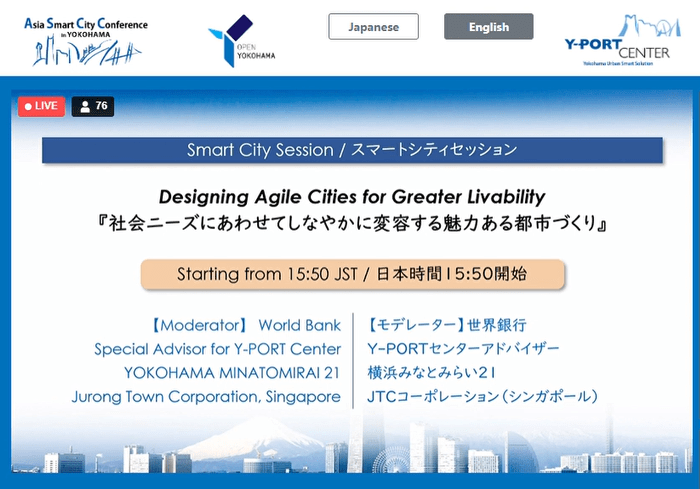 Under this background, the City of Yokohama organized the 11th Asia Smart City Conference on November 24-25, 2022, bringing together representatives from Asian cities, national governments, international organizations, academic institutions, and private companies to seek solutions.
A highlight of the conference is the business matching and networking session between students and local business owners. Students from Yokohama City University and partners pitched in their sustainable urban solutions to around 30 companies, raising the prospects for public-private partnership.
In a video message, Yokohama City Mayor Takeharu Yamanaka expressed his appreciation to the participants. Following the welcoming remarks, panelists shared different best practices on decarbonization, Sustainable Development Goals, Voluntary Local Review (VLR), and the development of smart cities.
Experts emphasized successful local innovative actions influence national policy directions. Along with policy reforms, innovative assessment tools and technologies, cities need to enhance partnerships with private sectors to further facilitate progress.
In a session with the Asia Development Bank Institute, Yokohama National University, City of Yokohama, Asian Development Bank and Makassar City shared specific measures and practices implemented to realize a net-zero future. They highlighted the roles of private and public sectors to achieving decarbonization and shared their experience of enhancing collaboration between the two sectors.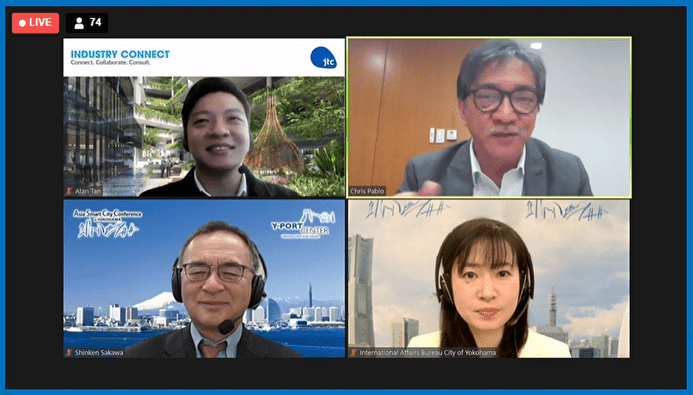 Figure 1. Speakers of the third session at the 'Designing Agile Cities for Greater Livability' session)
The session also underscored the importance of global urban agenda and localizing them into their proper context. The Voluntary Local Reviews and Well-Being City Evaluation Indicators are two of the globally recognized tools that help evaluate sustainability progress at the city level. Moreover, the session demonstrates that fostering multi-sectoral cooperation is necessary to stimulate progress in achieving the global agenda.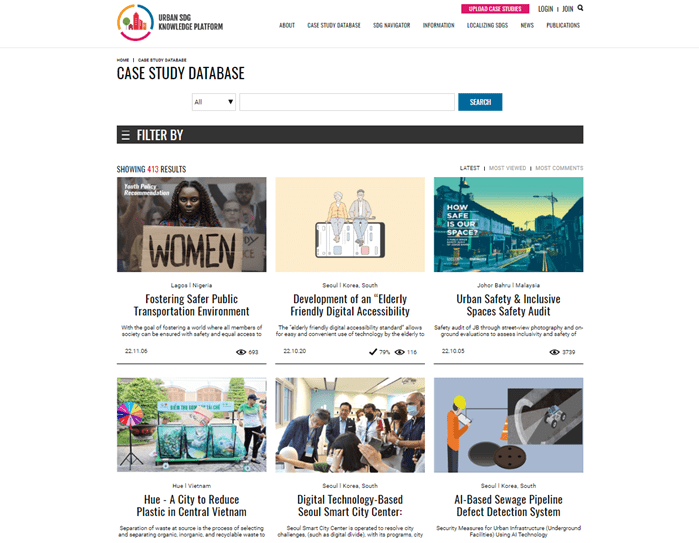 Figure 2. Some of feature case studies on the Urban SDG Knowledge Platform)
CityNet supports regular regional initiatives like the Asia Smart City Conference to help move forward sustainable urbanization targets in the Asia Pacific region. CityNet has developed programs that have strengthened city's institutional and technical capabilities to combat global climate change and establish urban resilience. City to city exchange and technical cooperation have been the cornerstone of CityNet's work to at least 102 cities in 18 countries in the Asia Pacific.
Some of CityNet programmes includes its knowledge-sharing platform called the Urban SDG Knowledge Platform, that is showcasing over 400 cases on its website. CityNet also manages the Cluster Program that empowers members to promote city-to-city cooperation. For example, CityNet Secretariat supported the series of exchanges between Kuala Lumpur and Seoul where Kuala Lumpur City learned about Seoul's bike share programs. Another example is the Climate Leadership Program (CLP). The CLP is an annual learning platform of CityNet members on global climate trends and green urban innovations.
For more information about the Asia Smart City Conference, refer here, https://yport.city.yokohama.lg.jp/en/city-promotion/ascc