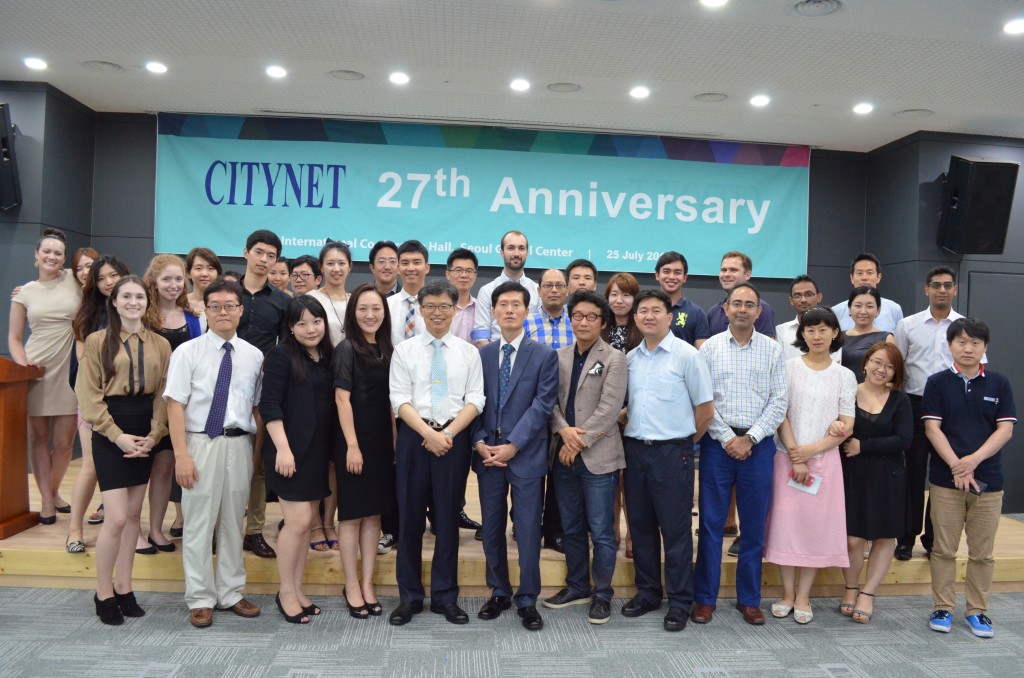 CityNet celebrated 27 years of connecting urban actors and delivering tangible solutions for cities across the Asia Pacific region. The Secretariat was honoured to invite some member cities and partners to attend a Cocktail Reception at the Seoul Global Center on Friday July 25th.
Assistant Secretary General Yeonsik Yoo and Deputy Secretary General Dr Gyeng Chul Kim opened the celebration by delivering brief speech and their hopes to the future of CityNet.
CityNet was created in 1987 with 26 members supported by UNESCAP, UNDP, UN-HABITAT and City of Nagoya. The Secretariat was first established in Yokohama before moving to Seoul in 2013. Now CityNet has grown to 123 members across Asia Pacific.
CityNet has maintained its mission to promote cooperative links and partnerships throughout the Asia Pacific in order to improve the sustainability of its member cities. The success of the organization has been built by the enthusiasm of all member cities, organizations and partners to participate and support all CityNet events and programmes to exchange knowledge and best practices aimed at building people-centered, sustainable, and resilient cities across the Asia-Pacific.
Happy Anniversary CityNet! (Click here for a special congratulatory video from our members and partners.)