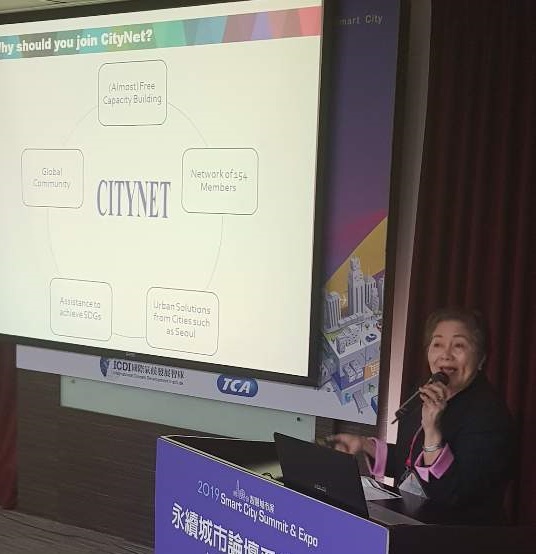 CityNet Special Adviser Mary Jane Ortega addressed a keynote speech to the audience of the Green Economy and Sustainable Development Forum – the Sustainable City main forum as part of the 2019 Smart City Summit and Expo (SCSE) held in Taipei City from 26-29 March 2019.
This Forum focused on the Sustainable Development Goal 8 to promoting job creation, decent work and equal pay for work of equal value, reducing the number of youth unemployed, eliminating child and forced labor, protecting labor rights and promoting safe working environments, and promoting sustainable tourism to create jobs and promote local culture.
Ms. Ortega shared how cities can play a critical role in addressing the SDG 8 as cities are hubs for innovation and economic development. With the ability of finding solutions through innovations to various urban challenges – ranging from pollution, congestion, climate change that may hinder productivity and residents' quality of life – cities can secure economic growth and sustainable lifestyle.
However, cities do not have to reinvent the wheel as urban solutions could be shared and replicated with adaptation to the local context. This efforts could be done through knowledge sharing programs that CityNet is mandated with, from capacity building workshops to city-to-city cooperation.
SCSE is the largest smart city and IoT business event in Asia. Global city leaders and business elites meet together in Taipei every year to discuss and share the smart city development experiences and strategies. SDG11: "Sustainable Cities and Communities" has pointed out that city is an important arena for people's life. To make cities inclusive, safe, resilient and sustainable, is the target for every city leaders. CityNet has supported this event annually since 2018.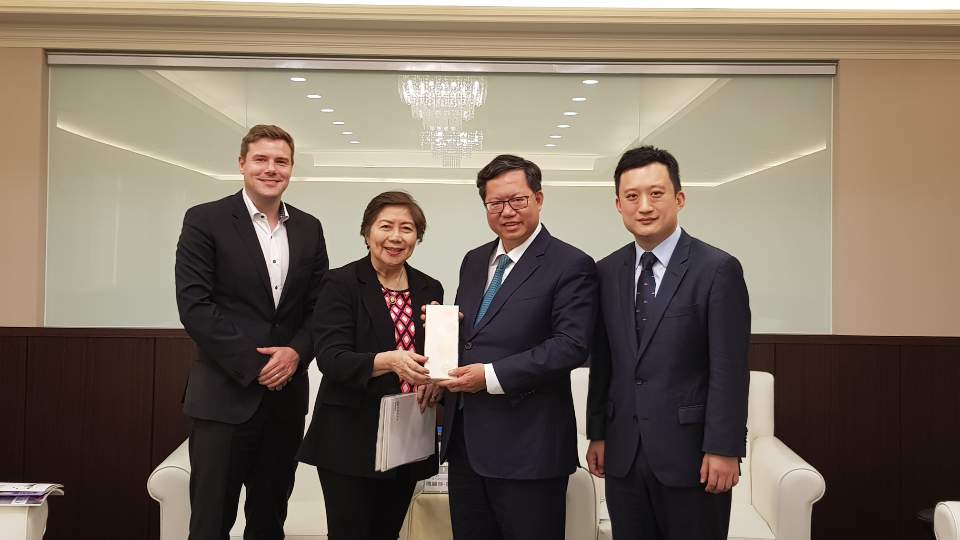 During this event, Ms. Ortega reached out to potential new partners that include Mayor of Taoyuan Cheng Wen-tsan and Deputy Mayor of New Taipei City Wu, Ming-Ji to explore opportunities of cooperation to foster sustainable, livable and people-centered cities.