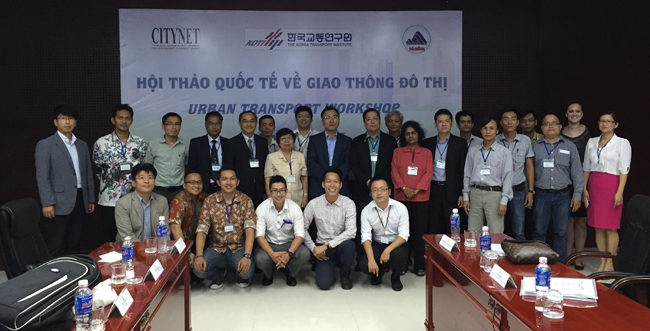 From July 8-10, 2015 the Da Nang People's Committee hosted the Sustainable Urban Transport workshop coordinated by CityNet and the Korean Transport Institute (KOTI). Participants joined the workshop from across the Asia Pacific region and included Mayors, Transport experts, researchers and government officials who shared their city's best practices and learned from experts about a range of urban transport issues including Intelligent Transport Systems, Lessons Learned from Korea's Transport Development History, Sustainable Transport Systems for Livable Cities and Seoul's Transport Reform.
Participants engaged in two activities to analyze their city's transport challenges, culminating in the development and sharing of Action Plans at the conclusion of the workshop. The workshop programme also included a series of site visits to the Da Nang City Center for Monitoring Traffic, the Dragon Bridge; and the Han River Bridge.
The workshop was a valuable time for CityNet members to explore in depth the opportunities for transport reform in their cities.