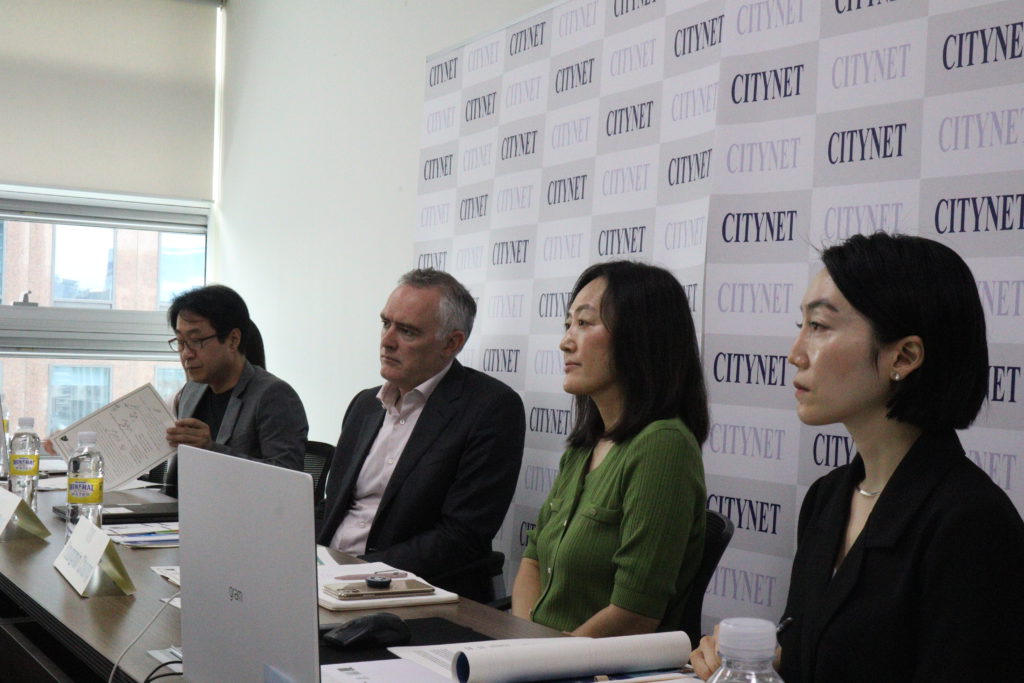 CityNet organized a high-level meeting with the Special Representative of the World Bank Group (WBG) Korea Office, Mr. Jason Allford, on 27 July to learn more about each organization's work and projects while discussing potential collaborations. The meeting included CityNet's Secretary-General, Mr. Vijay Jagannathan – participating online, and the head of Net Zero Growth Research Center, Mr. Byung-Woong Min.
Highlighting CityNet's dynamic initiatives, Ms. Youngmin Chang, Director of the Programs Team, offered a comprehensive overview of CityNet's cluster programs, workshops, and City-to-City Cooperation programs. The presentation underscored CityNet's commitment to sustainable urban development.
Secretary-General Vijay Jagannathan elaborated on CityNet's plans for implementing zero waste agendas, aiming to tackle urban waste challenges effectively. Program Officer Jiyon Shin presented a proposal about an open data-based waste management project, followed by a discussion on possible collaborative ventures between CityNet and the World Bank.
In response, Mr. Allford's praised CityNet for its comprehensive and impactful projects. He expressed his commitment to CityNet's projects to impact directly developing cities and increase an emphasis on urban. This meeting set the stage for potential collaboration and concluded with future plans to arrange a follow-up meeting involving urban specialists from WBG, to explore collaborations and joint initiatives.
This article has been written by Program Assistant Seoyoung Lee, who can be reached at pg.assistnat2@citynet-ap.org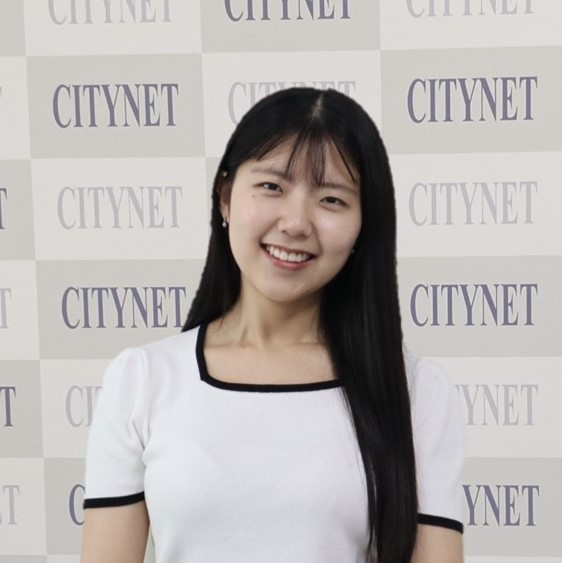 Seoyoung Lee is a Program Assistant at CityNet, primarily assisting capacity building and cluster activities. Prior to joining CityNet, she worked in the Urban Economics Spatial Big data lab as an intern for a year. She is pursuing a bachelor's degree in urban planning and Real Estate.