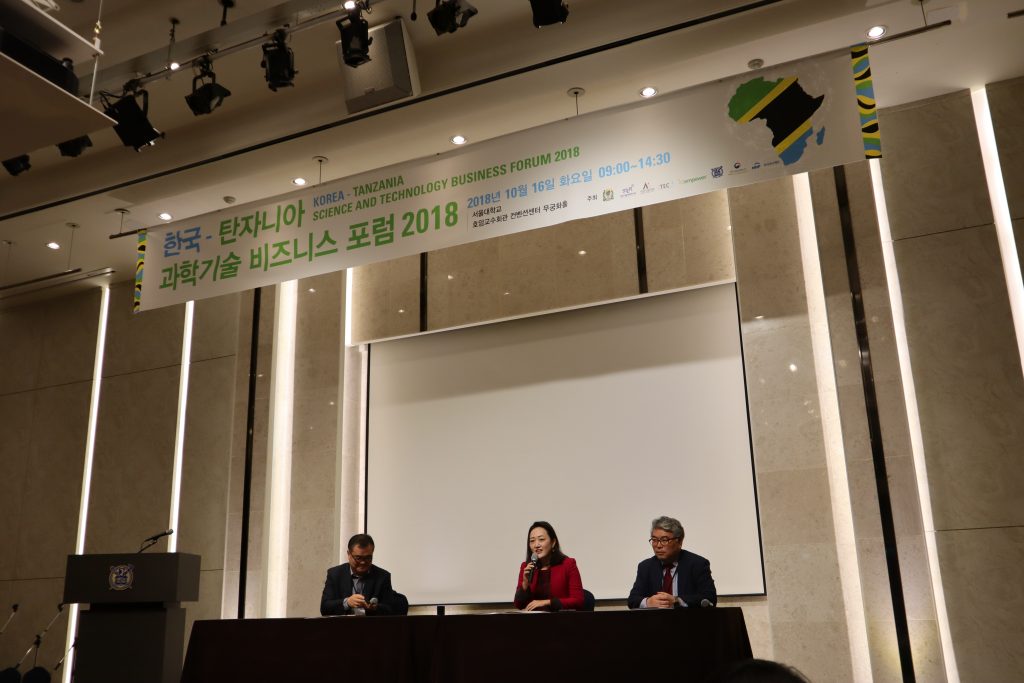 On October 16th, 2018, Korea-Tanzania Technology and Business Forum was held in Seoul, Republic of Korea, organized by SNU-Tanzania Innovative Technology & Energy Center (ITEC) in cooperation with the Embassy of the United Republic of Tanzania.
The forum addressed emerging issues on business development of scientific technology and economic cooperation between Korea and Tanzania in relation to tourism development and implementation of smart city in line with the 4th Industrial Revolution.
It was chaired by ITEC, Science and Technology Policy Institute of Korea (STEPI), and Embassy of Tanzania; CityNet participated as a partner organization. Youngmin Chang, CityNet director of program, took a part of discussion focusing on 'Korea-Tanzania technological economic cooperation and business activation plan'.
CityNet Program Director Youngmin Chang had a chance to share several best practices of city-to-city cooperation among CityNet member cities in the past three years in one of the sessions. In her speech, she highlighted the importance of youth mobilization that should be initiated in the society in order to raise awareness of the cities' challenges and issues. In addition, she also underlined networking opportunities with the Korean partner organizations in the context of sustainable urbanization.