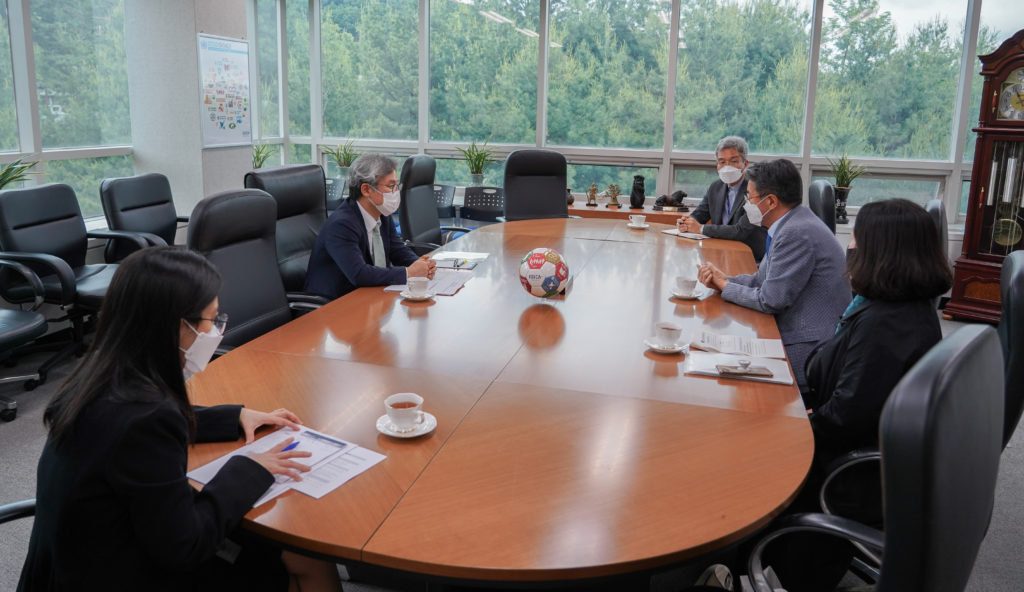 In order to strengthen city-to-city cooperation for sustainable development, one of the main CityNet mandates, CityNet CEO, Mr. Geunhyeong Yim, and the President of Korea International Cooperation Agency (KOICA), Mr. Hyuk-Sang Sohn, held a meeting on 21 May 2021 in Seoul to support local level partnership coalition.
CityNet is currently undertaking a KOICA-funded project on affordable housing, in partnership with UN-Habitat. The three-year project will assist Nepal, the Philippines, and Vietnam in achieving their local targets on Sustainable Development Goal (SDG) 11, with a focus on safe and affordable housing. During the meeting, Mr. Yim expressed CityNet's appreciation towards KOICA for the support and grant to implement this project.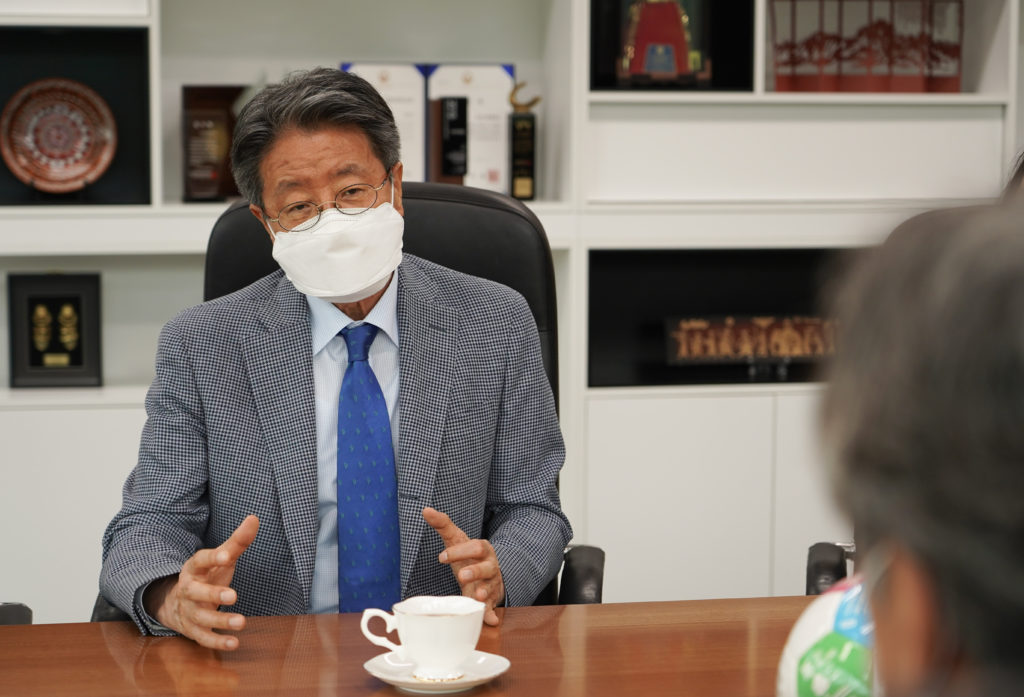 To further deepen collaborations for sustainable development, Mr. Yim extended an invitation to Mr. Sohn to attend CityNet's 9th Congress next year, scheduled to be held in Kuala Lumpur, Malaysia. The CityNet Congress is a quadrennial event that gathers together over 300 stakeholders, presenting CityNet member representatives with an opportunity to meet leaders and urban actors from across the Asia-Pacific.
Finally, Mr. Yim and Mr. Sohn discussed the possibility of KOICA and CityNet cooperating to send an expert overseas through World Friends Korea, the integrated volunteer corps dispatched by the Korean government. WFK volunteers share their knowledge and experience in partner countries, and facilitate change in local communities.
The meeting confirmed that there are many prominent areas in which KOICA and CityNet can cooperate on to further their shared agenda of promoting sustainable development. CityNet looks forward to deeper, more extensive collaborations with KOICA in the future!