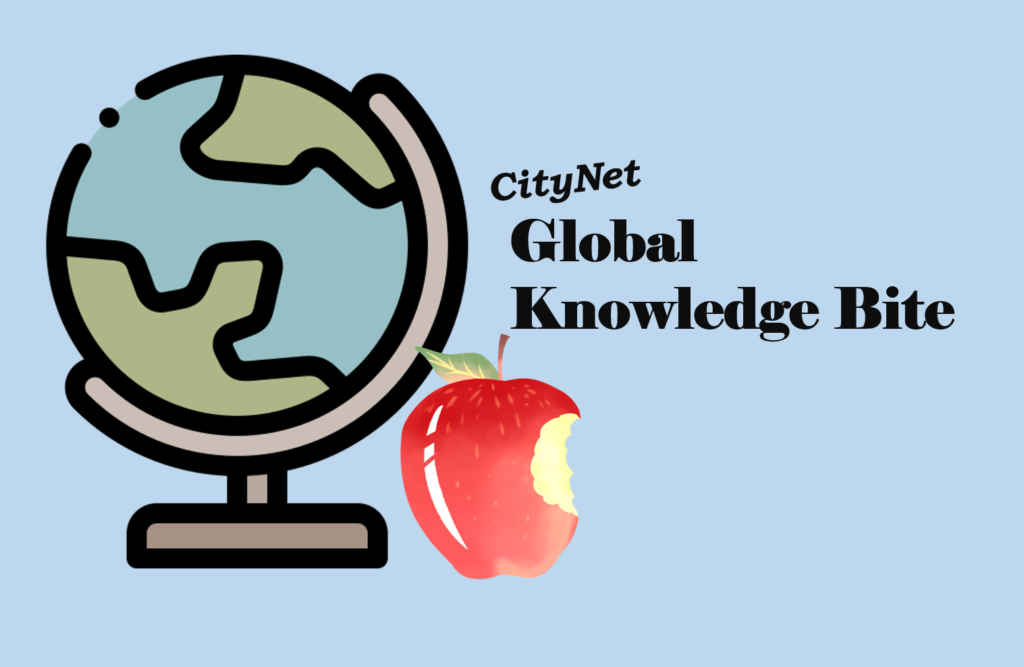 CityNet proudly presents the "CityNet Global Knowledge Bite," a new avenue to explore insightful perspectives on global challenges. In this series of concise knowledge articles, we aim to provide accessible glimpses into the complex issues that ripple through our world and impact our daily lives. Our topics span from the Ukraine conflict to waste, City-to-City cooperation, water, and disaster management, interwoven with the Sustainable Development Goals and CityNet's various initiatives.
We begin with two themes: the ongoing Ukraine conflict and the nuances of Zero Waste. These articles offer a clear overview of the core issues without overwhelming detail. We're here to offer a balanced understanding, mindful of not overselling the depth of content. This approach underscores CityNet's commitment to transparent communication.
Our mission is to equip you with insights that spark awareness and inspire informed actions. Join us in this endeavour to grasp the essence of pressing global concerns.
---
#1.1 What and Why Zero Waste
Why a Zero Waste Vision?
As the urgency of the climate emergency intensifies, the significance of waste management, opposition to incineration, and the reduction of plastic production in mitigating global greenhouse gas emissions become increasingly important. On a global and national scale, it is imperative to engage all segments of society to curb global warming below the 2-degree mark.
"Zero Waste" is about understanding the natural climate implications of waste and incorporating this awareness into governance on all levels of society. The objective is to underscore the dual advantages of adopting a zero-waste lifestyle – benefiting both the environment and the climate.
Globally, an estimated 2.24 billion tons of waste is generated annually.[1] If current trends continue, 3.88 billion tons of waste will be generated per year by 2050.
Approximately 45 percent of all municipal solid waste is not managed in controlled facilities.[2] This mismanaged waste can become an incubator for infection and a source of plastic pollution and greenhouse gas emissions, aggravating the triple planetary crisis of climate change, nature and biodiversity loss, and pollution. The open burning of mismanaged organic waste generates greenhouse gases, including methane, nitrous oxide, and black carbon. Waste management is the third-largest emitter of methane, contributing largely to short-term global warming (10–20 years).[3]
From 1950 to 2017, the world produced an estimated 9.2 billion tons of plastic, of which 7 billion tons has become waste.[4] By 2040, up to 37 million tons of plastic waste is expected to enter the ocean annually. Leachate and plastic waste pose a major risk to freshwater and marine ecosystems and species within. Microplastics can accumulate in the organs, and some of the chemicals in these microplastics are associated with serious health impacts on humans.
Annually, 19.3 million tons of plastic debris is released, and 40.8 million tons of plastic is openly burned, meaning a total of 60.1 million tons of plastic from municipal solid waste streams pollutes the environment.[5]
Speaking at the "The World is Our Common Home: The Game-Changing Role of Zero Waste in Climate Action" event in 2022, organized on the sidelines of the UNGA in New York, UNEP's Executive Director Inger Andersen acknowledged Türkiye's zero-waste initiative as "an important demonstration of the reality – that waste management is and must be seen as an important complement to sustainable development."
In 2021, UN-Habitat Executive Director Maimunah Mohd Sharif honoured H.E. Emine Erdogan as a Champion of the Waste Wise Cities global programme and further endorsed the country's Zero Waste project as playing "a crucial role in Turkey's contributions to the fight against global climate change and [being] pivotal to preserving the country's natural resources and environment for future generations."
On the margins of the UNGA77, Türkiye's First Lady and UN Secretary-General António Guterres signed a goodwill document to extend the country's Zero Waste project globally. The adoption of the resolution by the General Assembly on 14 December 2022 is further acknowledgement from the global community of Türkiye's leadership in the zero-waste movement. In the same line, CityNet Secretariat's Secretary General Dr. Vijay Jagannathan has been serving as a member of the Advisory Board of Eminent Persons on Zero Waste.
What is the Zero Waste Trend?
International Day of Zero Waste
During its seventy-seventh session, the United Nations General Assembly (UNGA) unanimously approved the resolution "Advancing the 2030 Agenda for Sustainable Development through Promoting Zero-Waste Initiatives." This resolution designates March 30th as the International Day of Zero Waste, observed annually. The initiative, introduced by Turkey in collaboration with 105 other nations, received widespread support from the UNGA.
The resolution invites the United Nations Environment Programme (UNEP) and the United Nations Human Settlements Programme (UN-Habitat) to facilitate the observance of Zero Waste Day. It further invites all Member States, organizations of the United Nations system, other international and regional organizations, and other relevant stakeholders, including civil society, the private sector and academia, to observe Zero Waste Day in an appropriate manner, with the aim of raising awareness of national, subnational, regional, and local zero-waste initiatives and their contribution to achieving sustainable development.
City-Level Zero Waste European Network: Zero Waste Europe
In addition to global recognition and efforts, the zero waste movement has gained traction on the city level as well.
Zero Waste Europe was created in 2014, as the European regional branch of the Global Alliance for Incinerator Alternatives (GAIA), and throughout the last years has established itself as a key environment, circular economy, just transition, and movement-building network in Europe. Building on the initial zero waste vision and code created by the Italian city of Capannori, the ZWE network now includes 35 members from 28 European countries and works with topics across the whole chain.
Seoul City's Happy Habit Project
Collaborating with SK Telecom (SKT), Seoul Metropolitan Government  has revealed that its Happy Habit Project has successfully prevented the disposal of over 10 million cups, effectively reducing CO2 emissions by 293 tonnes. Initiated by the Habit Eco Alliance in 2021, the Happy Habit Project aims to encourage the widespread adoption of reusable cups by establishing a platform that facilitates their use, collection, and reuse, thereby establishing a sustainable cycle. The multi-use cup system involves customers at the store purchasing drinks using a deposit of 1,000 KRW and receiving their beverages in reusable cups. After using the cups in and around the store, customers can return them through the multi-use cup return machines to get their deposit refunded. The multi-use cups go through specialized cleaning by the service operator and are reused.
[To be continued with #1.2 Benefits of Zero Waste and CityNet's Efforts]
This article has been written by Program Assistant Ara Ko, who can be reached at pg.assistant3@citynet-ap.org.
[1] World Bank (2021). More Growth, Less Garbage, p. 1.
[2] United Nations (2022). The Sustainable Development Goals Report 2022, p. 49.
[3] Intergovernmental Panel on Climate Change (2021). Climate Change 2021 The Physical Science Basis.
[4] United Nations Environment Programme (2021). From Pollution to Solution, pp. 14–15.
[5] United Nations. SDG indicator 11.6.1 global estimate.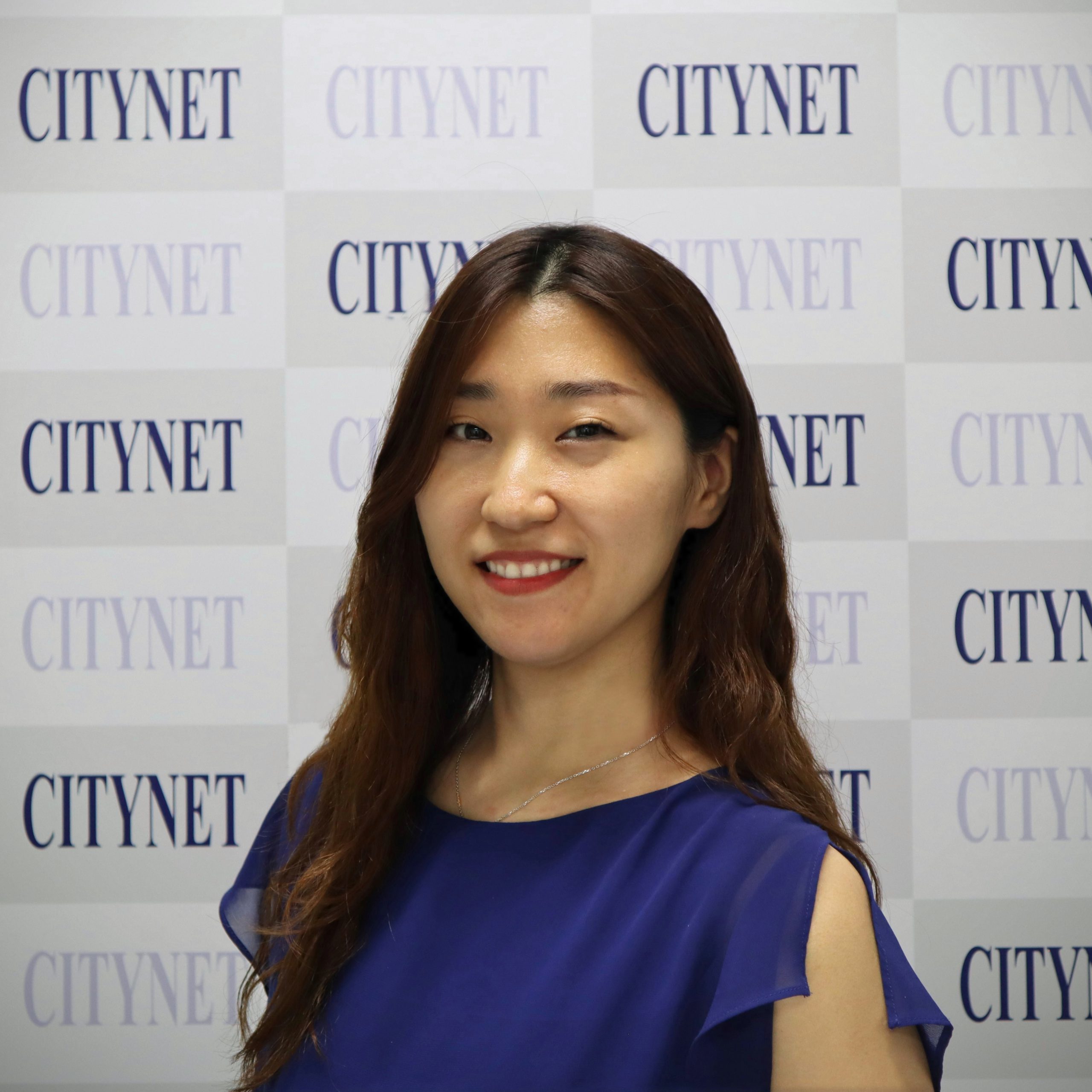 Ara Ko is a Program Assistant at CityNet, primarily assisting for capacity building and cluster activities. Prior to joining CityNet, she worked as the focal point for the Korea Disaster Relief Team's Medical Team at the National Medical Center. She holds a Bachelor's degree with a double major in Chemical Engineering and Political Science. She can be reached at pg.assistant3@citynet-ap.org.