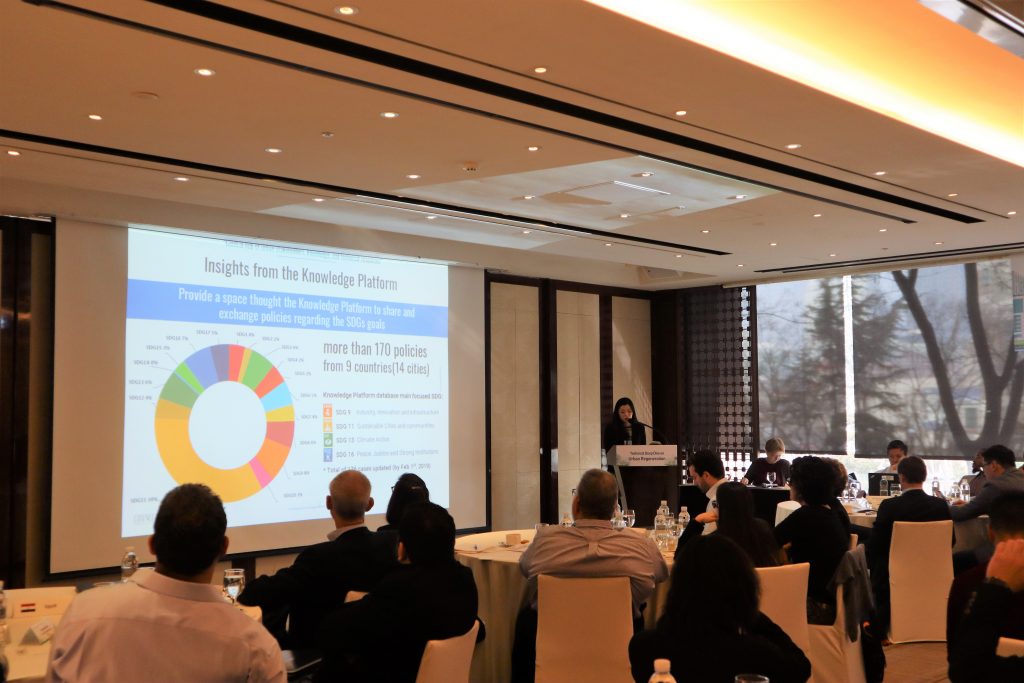 Supporting a workshop on Technical Deep Dive (TDD) on Urban Regeneration organised by the Tokyo Development Learning Center (TDLC) in collaboration with Ministry of Land, Infrastructure, Transport and Tourism (MLIT) of Japan, Tokyo Metropolitan Government (TMG), Korea Research Institute on Human Settlements (KRIHS) and Seoul Metropolitan Government (SMG) from 17-23 February 2019, CityNet shared the Urban SDG Knowledge Platform in one of the sessions.
This TDD program brought together representatives from cities in World Bank client countries to exchange experiences on planning, financing, and implementation of urban regeneration projects. Given the importance of the Urban SDG platform as a urban policy repository enabling cities to develop and adopt innovative solutions to shared challenges, CityNet showcased how this platform could be beneficial to source knowledge for the urban regeneration ideas.
Knowledge sharing and city-to-city cooperation have been CityNet's core activities, which has been highlighted through the Urban SDG Knowledge platform established since 2017 – a fruitful collaboration between the following three actors; CityNet, Seoul Metropolitan Government, and UNESCAP.
Follow this link to access the Urban SDG Knowledge Platform and get the insights into many urban policies on SDG implementation: http://www.urbansdgplatform.org