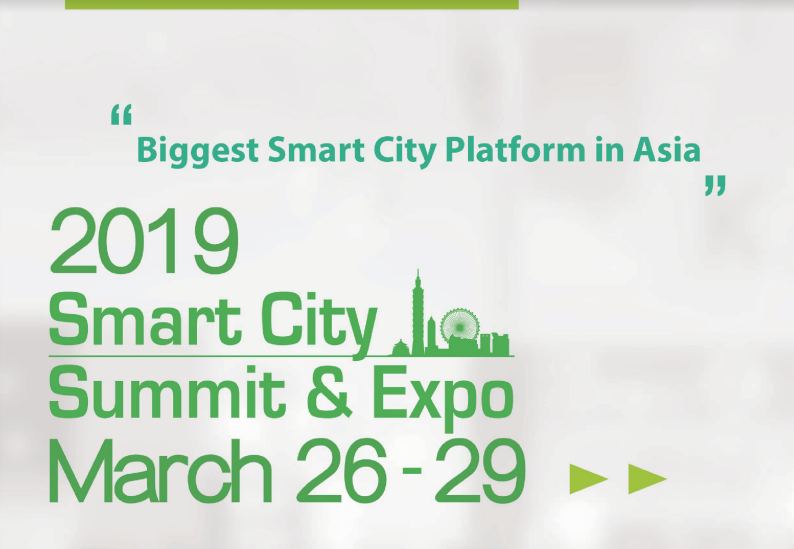 The Smart City Summit & Expo (SCSE) will soon take place in Taipei City, one of our valued CityNet member cities on 26-29 March, 2019. Originally created in 2014, the SCSE facilitates cross-industry knowledge exchange by bringing together city officials, IT experts, investors, and IoT businesses. The SCSE allows participants to gain insight into Smart City concepts and learn about the most recent advancements in ICT.
This year, CityNet was invited to speak in the Sustainable City Forum, which will feature Smart City ideas and initiatives on the topics of Green Economy Growth; Green Finance; Smart Energy: Energy Creation, Energy Storage, Energy Saving; and Circular Economy.
As Asia's largest IoT Expo, the event is expected to bring in 35,000 visitors to experience the expo's forums and 1260 booths on IT and Smart City development. The event will also host a Mayor's Summit with over 150 city leaders, and Taipei City will feature the launch of their newly created platform 'Go Smart'.
More information about the event can be found on the Smart City Summit & Expo website: https://en.smartcity.org.tw/index.php/en-us/.
CityNet looks forward to collaborating with the SCSE's participants on ideas for the advancement of Smart City policies and initiatives for the future.