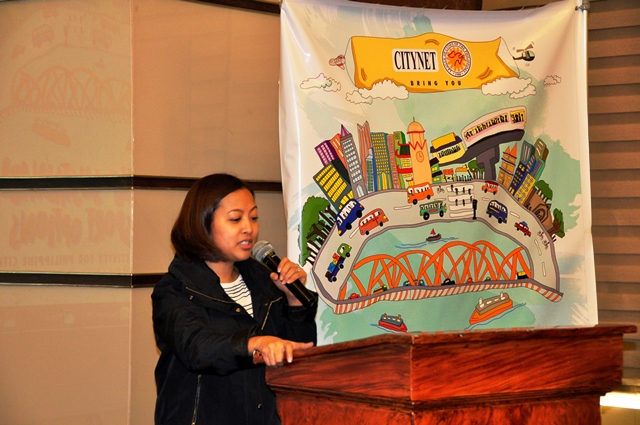 CityNet organized a learning event on sustainable transport, titled 'Learning Sustainable Transport Options: A Localised Workshop Activity for Philippine CityNet Members' on September 29, 2016 in Makati City, Philippines.
CityNet co-organized the activity with the League of Cities of the Philippines (LCP), the mandated association of Philippine cities, which is also a CityNet associate member. A total of 29 participants from five Philippine CityNet members – Makati, Muntinlupa, Quezon City, Iloilo, and Baguio –which were comprised of local city and transport planners attended the one-day learning event. LCP also extended its invite to other non-CityNet members like Taguig, General Santos, and Balanga cities. Participants learned different success models of improving urban mobility.
Seoul City Foreign Advisor to Philippine's Department of Transportation (DOTr) Seungho Jo presented how Seoul city overcame its challenges in improving traffic and transport. He emphasized Seoul City's key guiding policy, 'Putting People First', as a success factor in overcoming urban mobility challenges. Since then, the city has improved its bus and subway routes, and developed bikeways and walkways contributing to the city's liveability.
Meanwhile, DOTr recognized the need to strengthen national-local collaboration in ensuring efforts in improving mobility are synchronized. For a local case, Quezon City presented its comprehensive program of its traffic enforcers. Aside from managing day-to-day traffic and clearing operations, the city's traffic enforcers also teach children on the basics of road safety and provide trainings to their counterparts in other cities as well.
The workshop capped off with the participants listing down the urban mobility-related issues and challenges that need further program intervention. Seeing the list, CityNet Program Officer Jaime Paulo Mora presented the CityNet Services program as a follow up activity for cities to avail.
CityNet Services is one of CityNet's regular programs where members can apply for support in terms of technical advisory, study visits, or city-to-city partnerships.
During the closing remarks, LCP Secretary-General and Balanga City Mayor Francis Garcia said that LCP leadership looks forward to participating more in CityNet-initiated activities both in the Philippines and in the Asia-Pacific region. He said that best practices and programs of CityNet members provide other cities relevant information towards developing sustainable urban solutions.