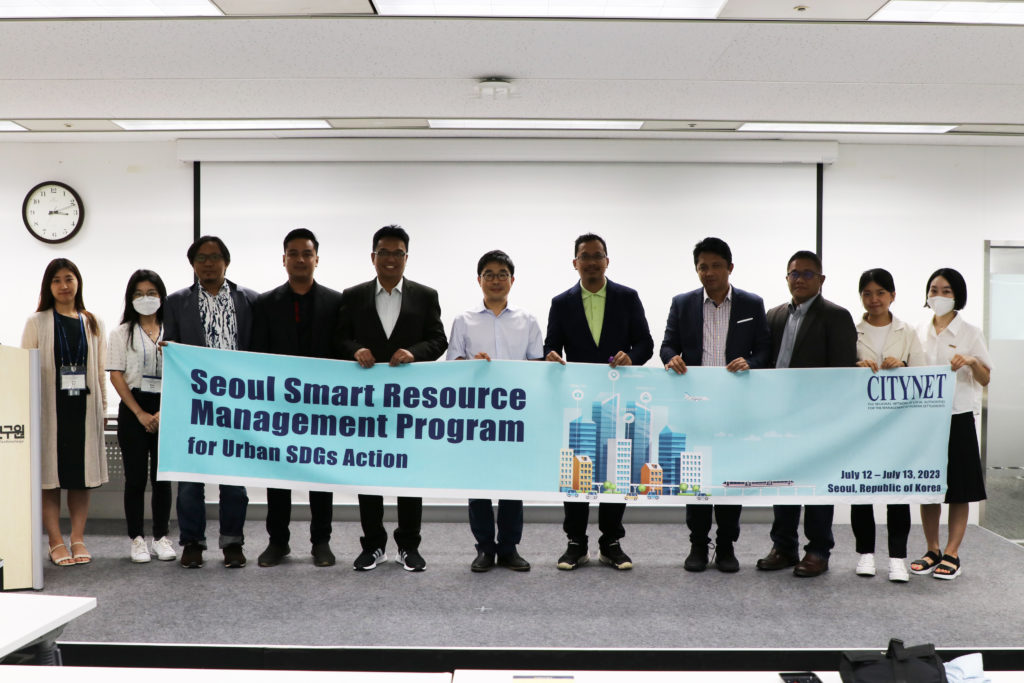 CityNet recently organised the 'Seoul Smart Resource Management Program for Urban SDGs Action' in Seoul, Republic of Korea. Held from July 12 to 13, the program was tailored for a delegation of civil servants from Sidoarjo Regency. Its primary objective was to equip them with advanced urban capabilities through the introduction of innovative smart city practices. With a specific emphasis on optimising waste and water management systems, the delegation acquired transformative insights into successful smart city strategies, civic engagement in urban initiatives, and technological innovations.
Over the course of the two-day study program, the delegation actively participated in a series of informative sessions and immersive experiences. They attended a lecture on Seoul's Public-Private Partnership (PPP) model, delivered by Dr. Ju-Jae Hong from Seoul Institute. The lecture delved into the collaborative efforts between the public and private sectors that have played a pivotal role in driving impactful urban development initiatives. Additionally, Dr. Jiyon Shin from CityNet shed light on Seoul's rapid transformation and the key factors contributing to its success in urban development during another engaging lecture.
To gain practical knowledge, the delegation conducted site-visits to notable facilities in Seoul, including the Mapo Resource Recovery Center, Ddukdo Arisu Water Purification Center, and Seoul Smart City Center operated by the Seoul Digital Foundation. These visits allowed the delegation to witness sustainable waste management solutions in action, gain insight into Seoul's extensive water purification process, and explore the city's digital infrastructure with citizen-centric services.
Recognising the importance of an effective public transportation system, the delegation also participated in a short, coordinated activity focused on Seoul Mass Transit. The hands-on experience provided the delegation with a firsthand look at Seoul's well-integrated and sustainable public transportation system, which significantly enhances mobility while reducing congestion and air pollution within the city.
Overall, the crafted program offered the delegation with a valuable platform for technical benchmarking, enabling them to compare their approaches with industry best practices in Seoul. As the delegation concluded their visit, they expressed motivation and determination to localise appropriate smart city policies and strategies, thus propelling sustainable urban development in Sidoarjo Regency.
Mr. Ahmad Muhdlor, Regent of Sidoarjo, commended CityNet Services, stating, "CityNet was very helpful and we hope to further our cooperation with CityNet!" Similarly, Mr.Tripitono, an expert in Social Affairs & Governance, conveyed the program's impact, saying, "the program deepened our understanding of urban growth solutions and made us think about our priorities once we return."
This program has not only reinforced the ties between CityNet and Sidoarjo Regency but has also paved the way for future collaborations in the pursuit of sustainable and smart urban development. To further highlight the impact of the program, Mr. Dwi Hary Soeryadi, Director of Local Water Company, disclosed his reflections, "through this program, I learned a lot about water management and wish to learn more in-depth about the technical details on water management on another opportunity."
You can read more about the program and its results in the reporting book in the "report" section in publications!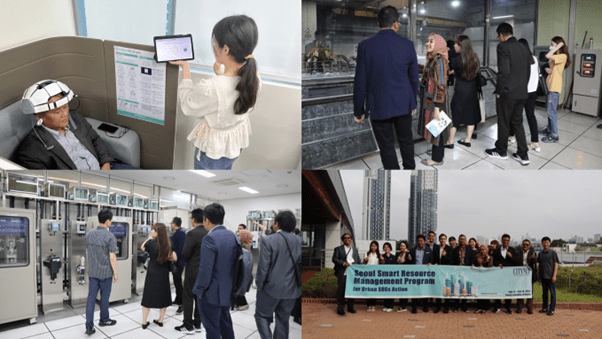 This article has been written by Program Assistant Erin Um.
Erin Um is a Program Assistant at CityNet, where she assists in managing the Urban SDG Knowledge Platform and other related projects. Prior to working at CityNet, she worked at a humanitarian non-profit organization. She obtained a BA with a double major in Economics and International Relations. She can be reached at pg.assistant1@citynet-ap.org.