On 17-19 June, CityNet participated in the 2019 Sustainable Develeopment Jeju International Conference that was organized by Jeju Special Self-Governing Provincial Council (Jeju Council) and Jeju Special Self-Governing Province. With a theme of "Healthy Planet! From the Local", the conference was held for the first time as Jeju focuses on implementing localized SDGs and raising public awareness.
The conference was attended by 30 different countries including partner organizations such as United Nations Development Program (UNDP) and Institute for Poverty Alleviation and International Development (IPAID) promoting the importance of implementing SDGs from the local level and sharing best practices.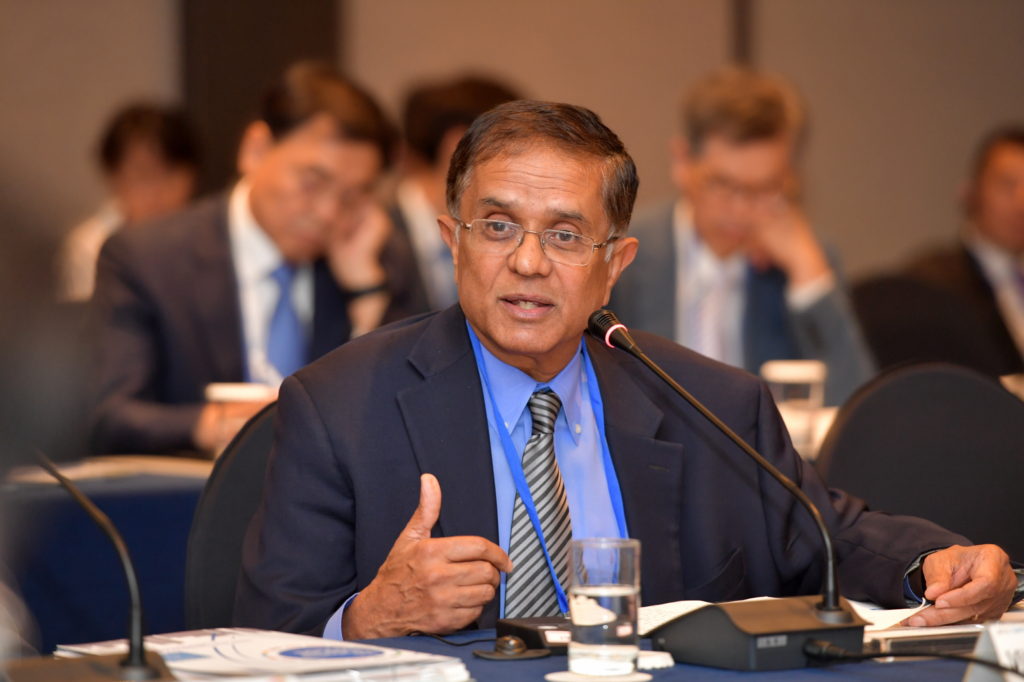 CityNet Secretary General Vijay Jagannathan delivered a speech in the 'Leaders Roundtable Session' about how SDGs can be implemented in local level as each region has its own challenges. During this session, the speakers announced a Joint Declaration on the Local Actions for the SDGs addressing the imperative needs to create a roadmap outlining feasible targets to implement SDGs in local communities and engage every walk of life allowing local marginalized people to be well-represented. CityNet also promoted the Urban SDG Knowledge Platform to support the SDG implementation at the local level by displaying a booth.
During this visit to Jeju Island, CityNet Secretary General Vijay Jagannathan had a meeting with Chairman of Jeju Council Tae-suk Kim discussing potential collaborations focusing on SDGs in the near future.
Before the conference, CityNet also had an introductory meeting with Director of Jeju International Training Center (JITC) Kyunghoon Sul in order to discover opportunity to co-organize capacity building workshop in Jeju inviting CityNet members.