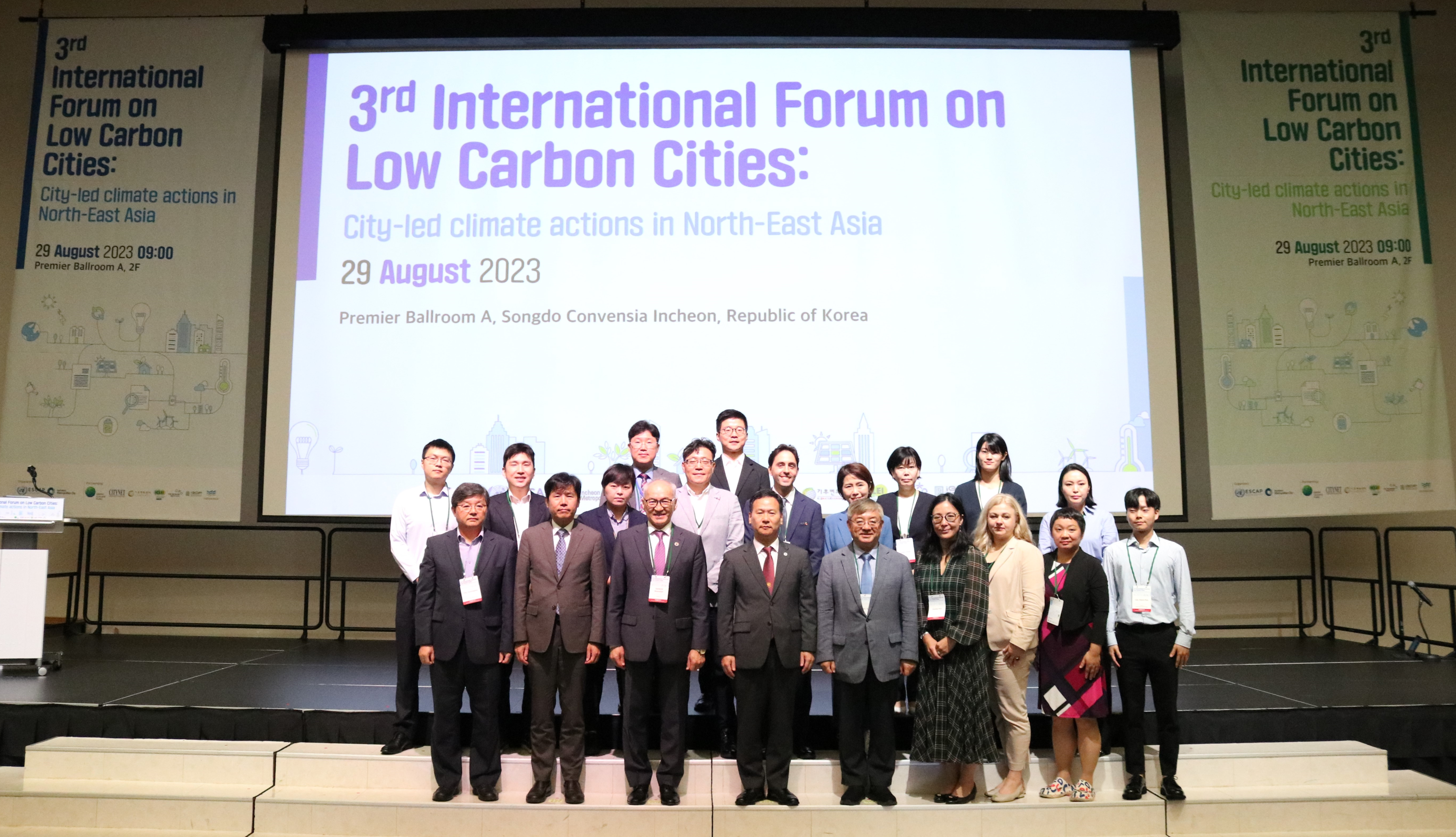 CityNet joined a cohort of international organizations dedicated to low-carbon urban initiatives at the 3rd Low-carbon Cities Forum hosted by UNESCAP and Incheon Metropolitan City. The forum, which took place on August 29th in Songdo, Incheon, was an exploration of diverse approaches to achieving low-carbon cities and also provided a platform for building partnerships with pre-existing networks focused on low-carbon, sustainable, resilient cities, and scale-up capacity-building initiatives.
During the Opening Session, dignitaries conveyed their insightful guidance and offered their sincere wishes for the prosperous realization of low-carbon urban projects. Among the distinguished dignitaries were Ms. Armida Salsiah Alisjahbana, Under-Secretary General of the United Nations and Executive Secretary of ESCAP; Mr. Park Deok-Soo, Vice Mayor of Incheon Metropolitan City; Mr. Lee Chang Hoon, President of Korea Environmental Institute; Mr. Ou Boqian, Secretary General of Trilateral Cooperation Secretariat; Mr. Yoo Yeon-Chul, Executive Director of UN Global Compact Network Korea; and Mr. Ganbold Baasanjav, Head of ESCAP East and North-East Asia Office.

During the forum, CityNet Junior Program Officer Erin Um presided as the master of ceremonies, and skilfully guided the proceedings with her enthusiastic and welcoming hosting. The 100-minute session, marked by its moderation by Ms. Park Hyun-Jung, Deputy Director of the Institute for Climate Change Action, featured five panellists. Notably, CityNet played an active role in Session 1 on "Roles of Cities and City Networks in Local Climate Actions", where Mr. Chris Di Gennaro, Program Officer at CityNet Secretariat, introduced CityNet and its mission to promote sustainable urban development in the Asia-Pacific region. He shared how CityNet utilizes the Urban SDG Knowledge Platform to mobilize members to share best practices and make commitments to developing low-carbon cities.

The panel brought together a diverse array of insights and experiences from around the globe. First, Ms. Kang Min-Kyung, a Research Fellow at Incheon Carbon Neutrality Center, presented on "Strategy to Respond to Climate Crisis & Realize Carbon Neutrality in Incheon Metropolitan City, Republic of Korea". Then followed, Ms. Tatiana Naumova, Head of the Official Events and Protocol Division of Moscow in the Russian Federation, discussed Moscow's experience in city-led climate actions. Then, Ms. Nozomi Shimazu, a representative the Global Environment Policy Office of Kyoto City in Japan, discussed Kyoto City's Challenge to Net-Zero by 2050. Next, Mr. Xuan Xie, Programme Officer at the ICLEI East Asia secretariat, introduced the Regional Roadmap for Building and Construction in the Greater Bay Area of China and how ICELI can support city climate actions. The session concluded with an interactive open forum that engaged all members of the audience and a call for all assembled to compile their best practices on the roles of cities and city networks in addressing climate change challenges that the world faces.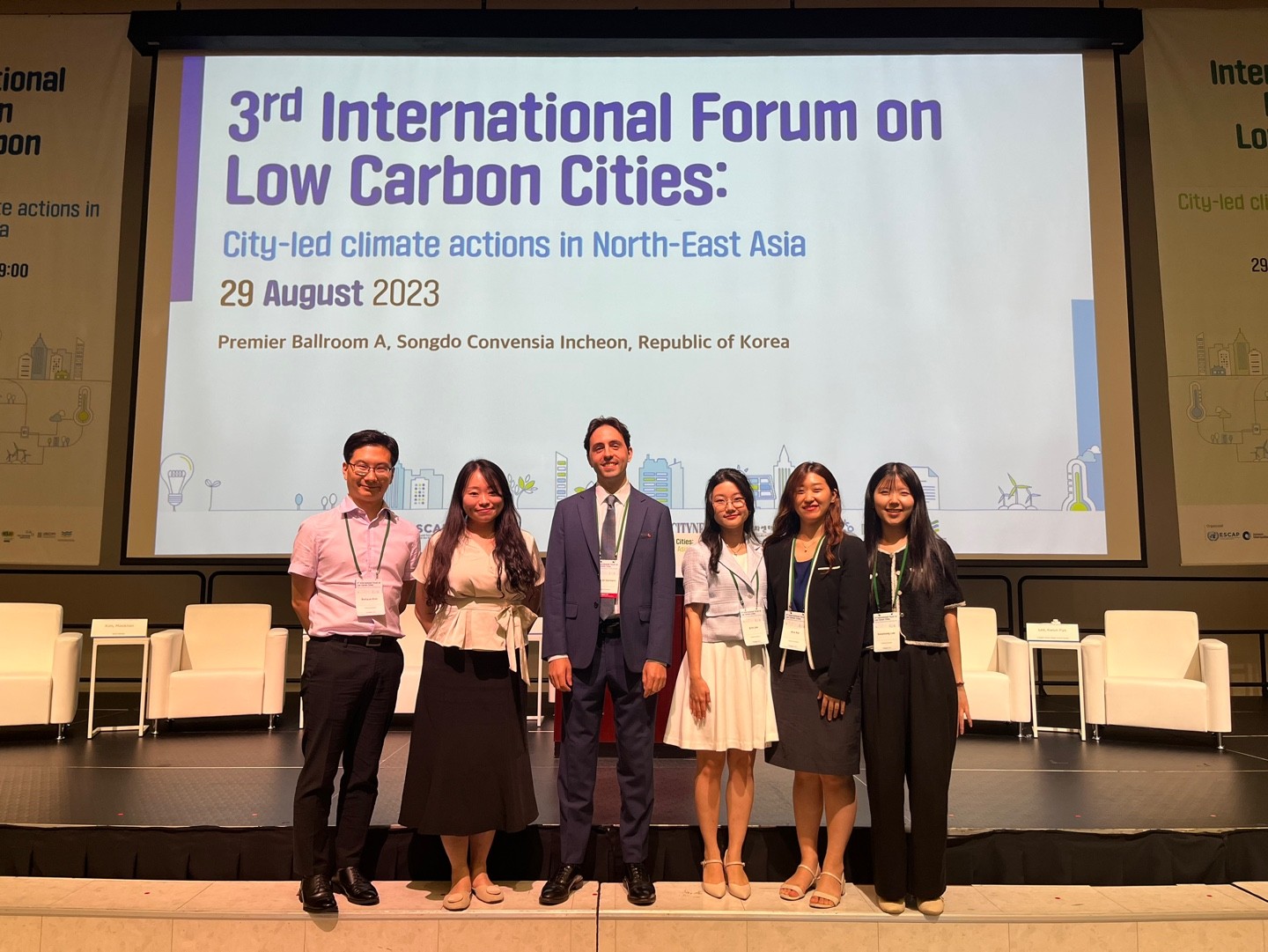 This article has been written by Ara Ko, who can be reached at pg.assistant3@citynet-ap.org.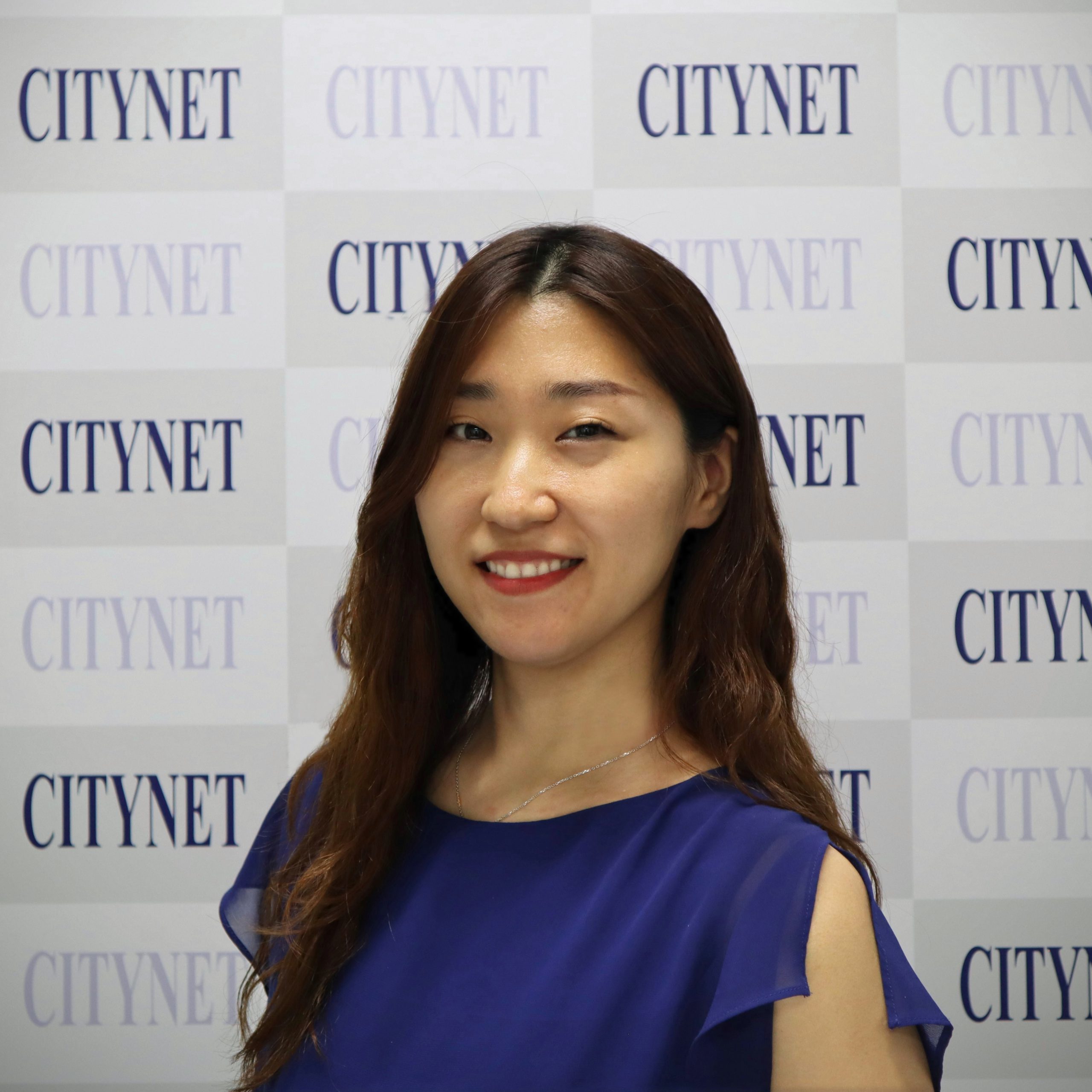 Ara Ko is a Program Assistant at CityNet, primarily assisting for capacity building and cluster activities. Prior to joining CityNet, she worked as the focal point for the Korea Disaster Relief Team's Medical Team at the National Medical Center. She holds a Bachelor's degree with a double major in Chemical Engineering and Political Science. She can be reached at pg.assistant3@citynet-ap.org.