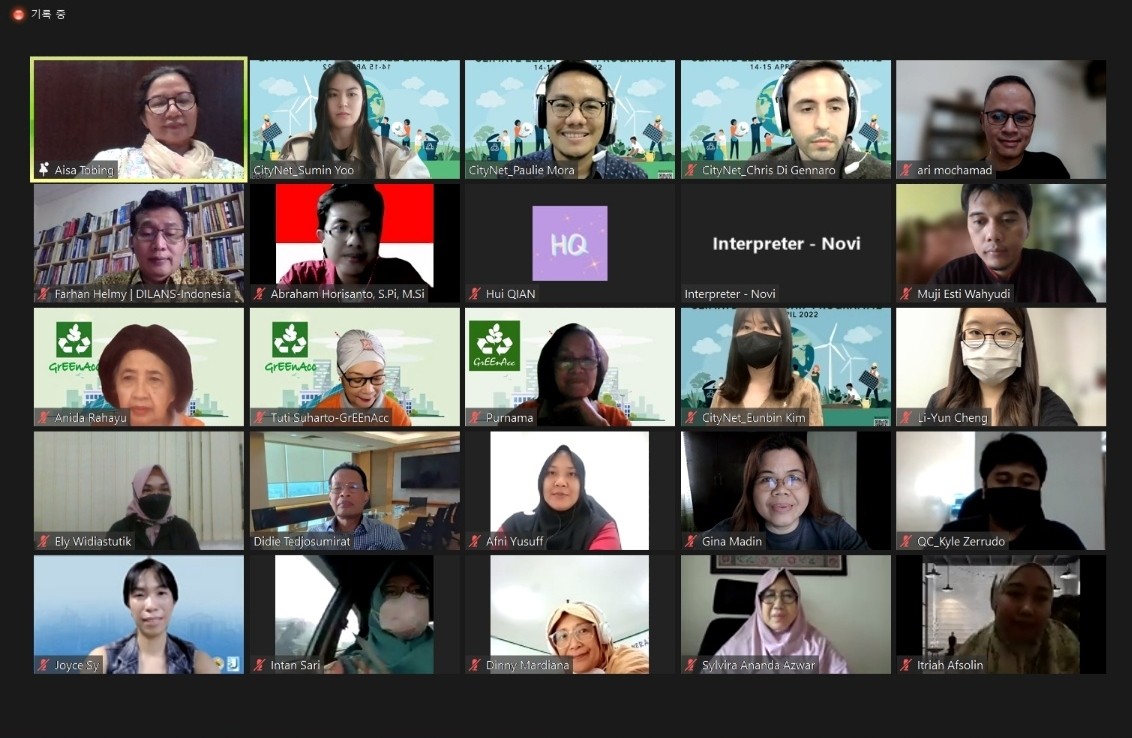 CityNet organized its annual Climate Leadership Programme on 14-15 April 2022 with 90 participants, urging city leaders to intensify responses to climate change in the light of pandemic recovery.
The CLP aims to increase the capacities of climate change practitioners by providing them the tools and leadership and problem-solving approaches. Participants listened to experts and exchanged insights for the two-day program.
Ms. Kuki Soejachmoen, Executive Director of Indonesia Research Institute for Decarbonization, said that cities have not been parties to many international agreements. For example, the Paris Agreement holds states not cities to account for their climate actions. What cities can do is to help their states achieve their Nationally Determined Contribution and help inspire local communities to implement meaningful actions, she added.
Mr. Frans Sugiarta, Co-Founder of Ideas Indonesia and Academic Director of United in Diversity, shared awareness-based transformational leadership and posed the main challenge as to what kind of leadership climate leaders need to bring out in the post-Covid-19 world. Sugiarta said that the Theory U Leadership – which emphasizes listening and developing models – gives a viable framework for climate local leaders to navigate in the post-pandemic work.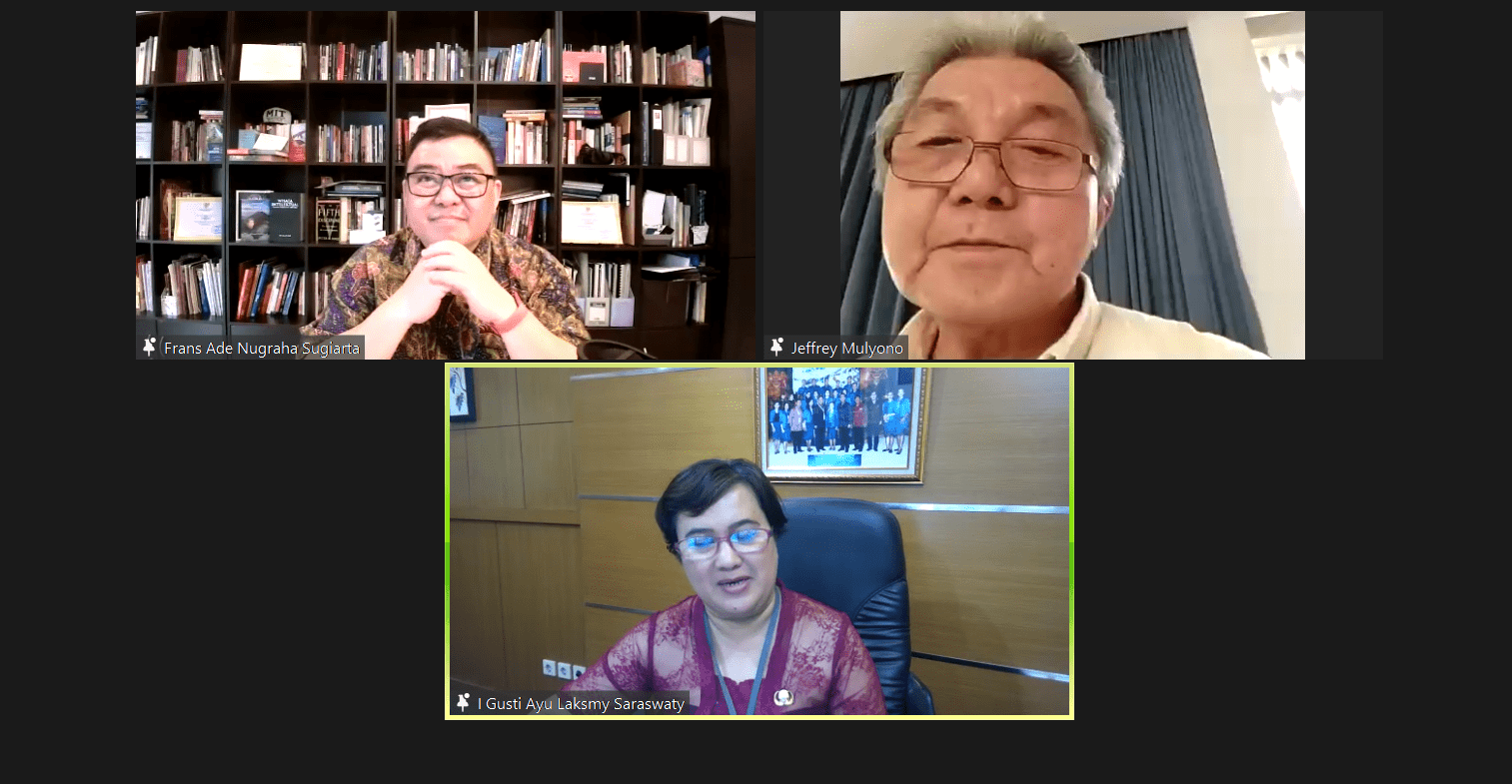 On Day 2, CLP focused on the implementation challenges of climate actions. Mr. Farhan Helmy, President of DILANS-Indonesia, focused on the impacts of climate change on vulnerable groups like persons with disability (PWDs). Bringing discussions on climate change and PWDs has become a challenge since dominant narratives on adaptation and mitigation are more focused on developing infrastructures, Farhan emphasized. He called for cities to ensure the needs of PWDs are integrated into designing climate-resilient infrastructures.
Meanwhile, Dr. Ari Mochamad, ICLEI Indonesia Country Manager, presented Indonesia's situation as the country confronts its challenges on climate change impacts. Indonesia, like any other developing country, has been confronting urban development challenges like air pollution, constant flooding, and increasing waste.
Despite its well-developed climate change policy, Indonesia needs to strengthen its implementation and avoid working in silos among different institutions, Dr. Ari emphasized. Solving Jakarta's perennial flooding cannot be done by the city government alone as it needs to work with its neighboring cities and towns to ensure sustainable solutions are met, he added.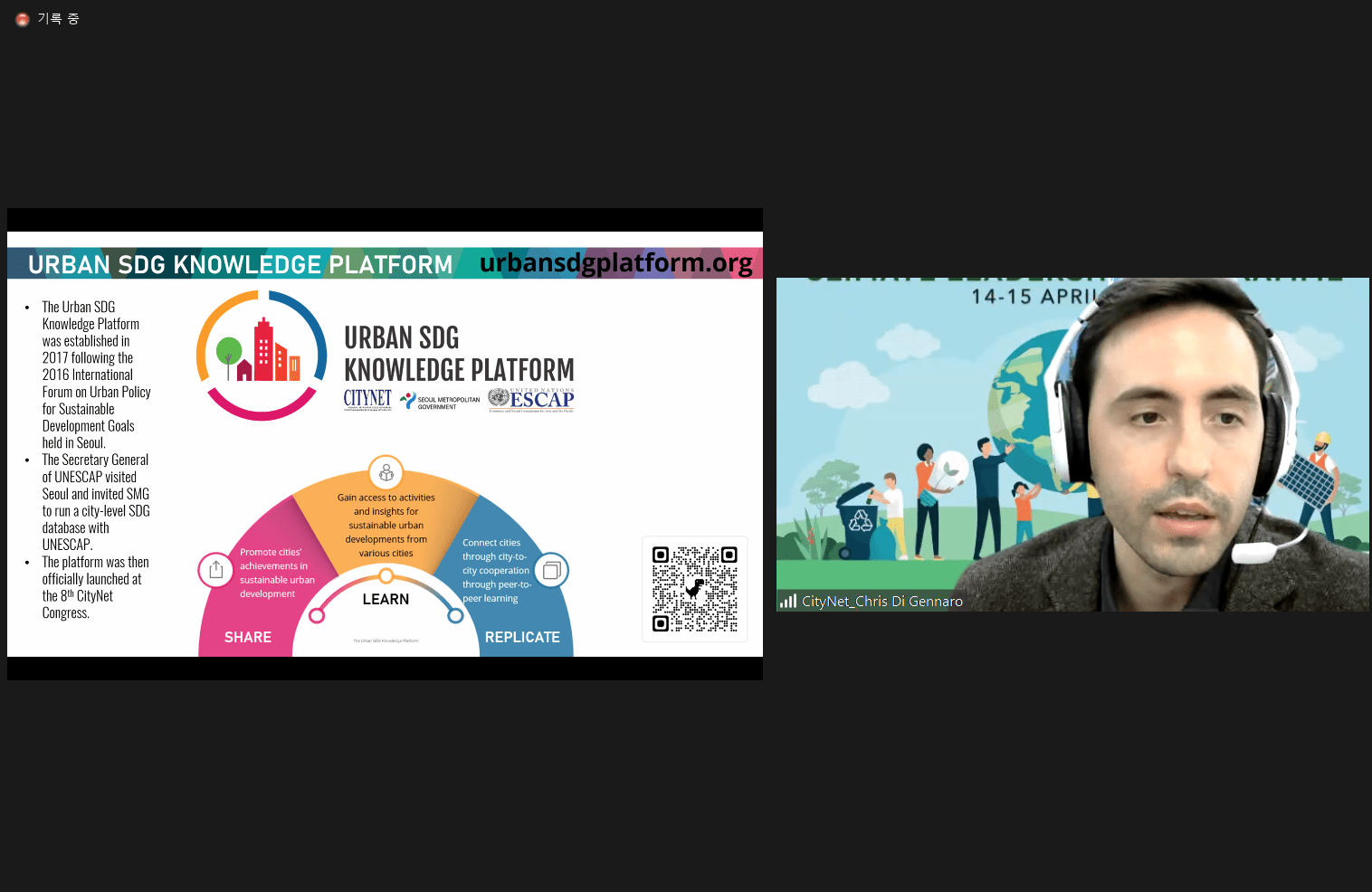 CityNet Program Officer Mr. Chris Di Gennaro encouraged participants to look for models on how other cities have been addressing institutional barriers to overcoming climate change. He introduced the SDG Navigator and the Localization Toolkit of Best Practices that can help participants determine which urban practices have a greater chance of success when they are replicated.
The Climate Leadership Program was hosted in partnership with GrEEnAcc, ICLEI Country Office Indonesia, and Jakarta Research Council.
The presentations can be downloaded below: