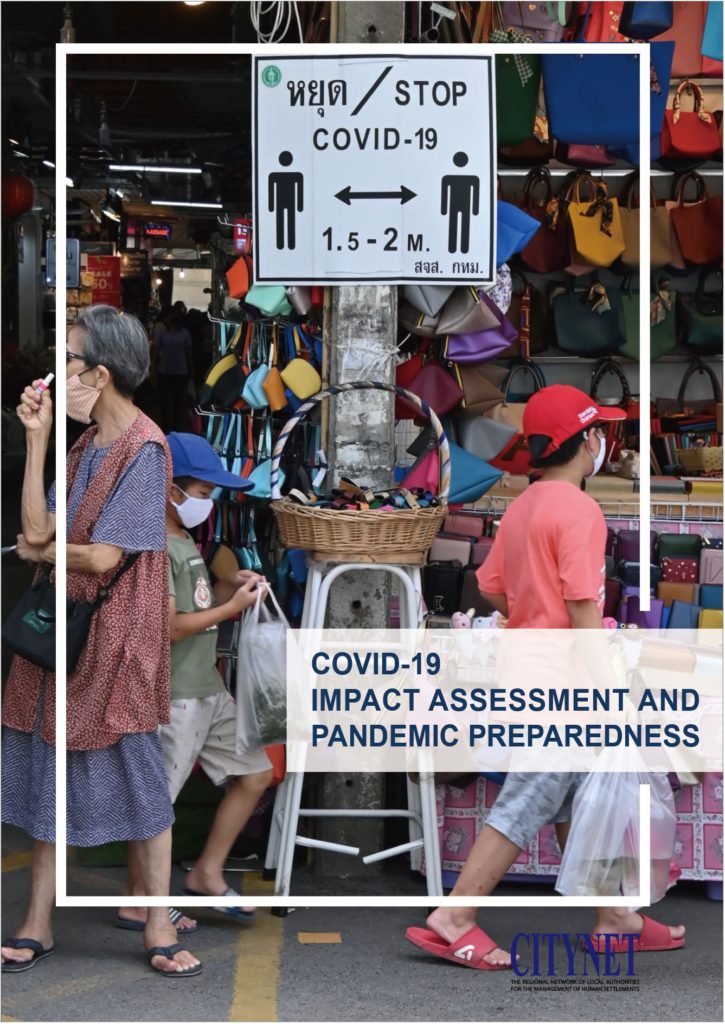 2020 proved to be a particularly challenging year due to the unprecedented spread of the COVID-19 pandemic. The pandemic has taken and continue to take its toll on the global world, but especially on the areas of the world that suffer from high population density and are experiencing rapid urbanization. For CityNet members, it was a challenge that tested their resilience. The pandemic limited our members' ability to convene in person and discuss sustainable urbanization, but also strengthened solidarity and cooperation through mutual support.
CityNet Secretariat is pleased to announce the recent launch of a report titled "COVID-19 Impact Assessment and Pandemic Preparedness." In an effort to build strategic capacity for member cities against the COVID-19, the research was initiated to analyse the cities' preparedness on responding to the COVID-19. This report highlights how the COVID-19 affected the cities and how they improved urban resilience in response to the pandemic.
The report includes information based on the results from 16 surveys and 5 interviews. The participating cities include: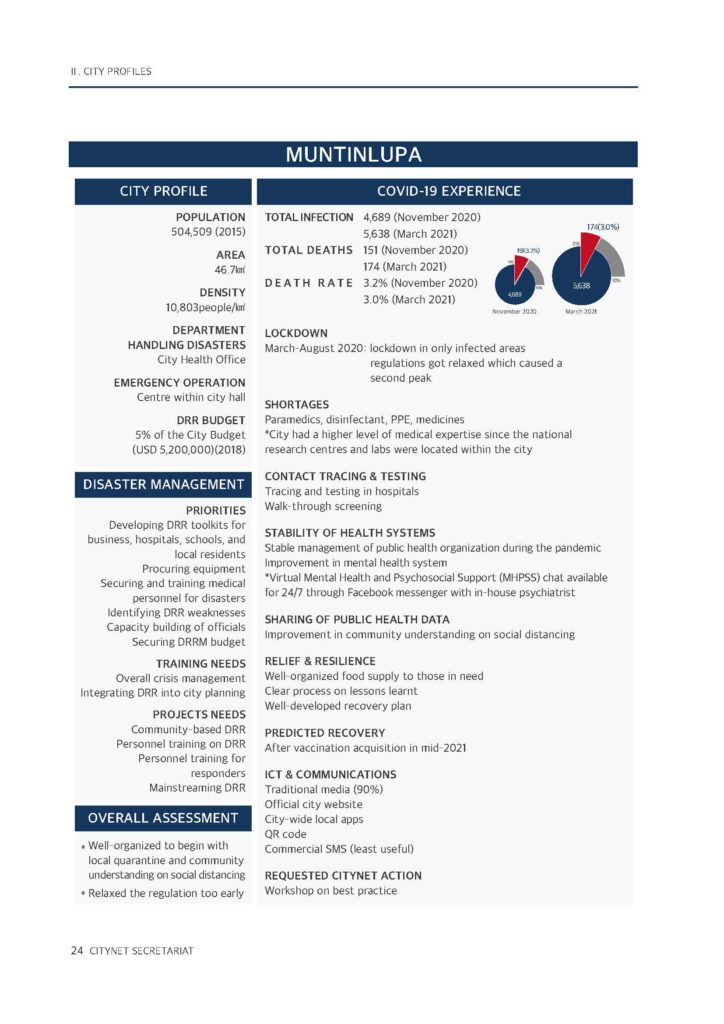 Balanga
Banda Aceh
Busan
Galle
Ho Chi Minh
Iriga
Jakarta
Jambi
Kaohsiung
Kuala Lumpur
Makati
Muntinlupa
Quezon
Santa Rosa
Taipei
Yokohama
In the first section of the report, the overall research was summarized. The analysis was conducted based on the seven categories of COVID-19 experience which are:
City profile and organizational operability
COVID-19 experience
COVID-19's impact on public health
COVID-19's impact on society and economy
Urban resilience
ICT and communications
Future projects for CityNet
In the second section of the report, each city's COVID-19 experience was analysed.
Please click the link below to view the full report. For inquiries, please contact Ms. Danbee Lee, CityNet Secretariat Program Officer, at danbee@citynet-ap.org.