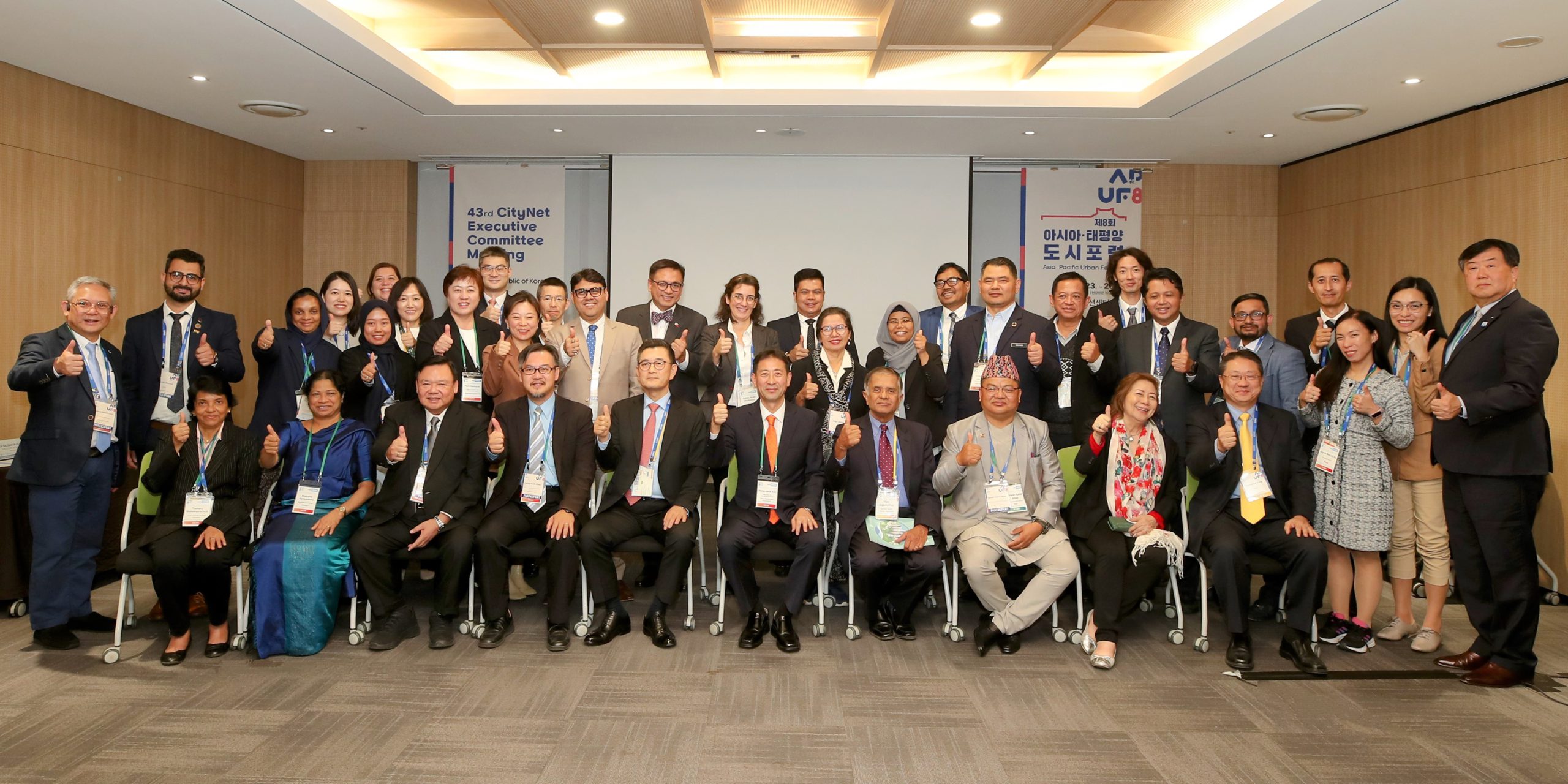 On 23 October 2023, the CityNet Secretariat smoothly orchestrated the 43rd Executive Committee Meeting in Suwon, South Korea, where the President, President Emeritus, First and Second Vice Presidents, Auditor, and seven ExCom members convened in person.
Throughout the meeting, officials engaged in substantive discussions and deliberated on various organizational matters. A pivotal moment in CityNet's expansion was marked by the welcoming of four new full members—Roxas City, City of Tacurong, Dongdaemun-gu, and Tilottama Municipality. Simultaneously, three associate members—Archicity-Architectural Society of China Science Popularization Center, Unification Nepal, and Disaster Education Promotion Office—joined the esteemed ranks of the CityNet networks. Further, the active participation of the Barcelona Metropolitan Area (AMB) representative in the meeting underscored AMBs commitment to collaborations with CityNet, signaling a clear intention to join the network in the future. This influx of new members not only mirrors the growing interest in inter-city exchanges within the Asia-Pacific region and also beyond.
Adding a layer of excitement to the proceedings was the formal announcement designating Iloilo City as the host for the 44th ExCom Meeting in the upcoming year.
Amidst the notable developments, the meeting commemorated significant milestones, including the Ceremony for the Signing of the Memorandum of Understanding between CityNet and UN ESCAP. Additionally, the Terms of Reference Exchange Ceremony marked a significant transition in host duties for the CityNet National Chapter of Bangladesh, now under the Rajdhani Unnayan Kartipakkha (RAJUK).
The 43rd ExCom meeting harmoniously coincided with the 8th Asia Pacific Urban Forum (APUF-8), held from 23 to 25 October 2023 in Suwon City. The forum, organized by UN ESCAP and Suwon City, featured CityNet as a local partner. CityNet further enriched the discourse by organising a Parallel Session on 'PPP Innovation on Digital Transformation for Vulnerable Sectors'. Secretary General Vijay Jagannathan attended as a speaker, contributing notably to the High-Level Plenary Panel on 'Urban Finance' and other crucial sessions. The multi-stakeholder forum emphasized the importance of regional cooperation and the vibrant exchange of ideas in propelling urban development initiatives. CityNet members enjoyed a broad platform of engagement from a productive in-person ExCom meeting as well as APUF-8.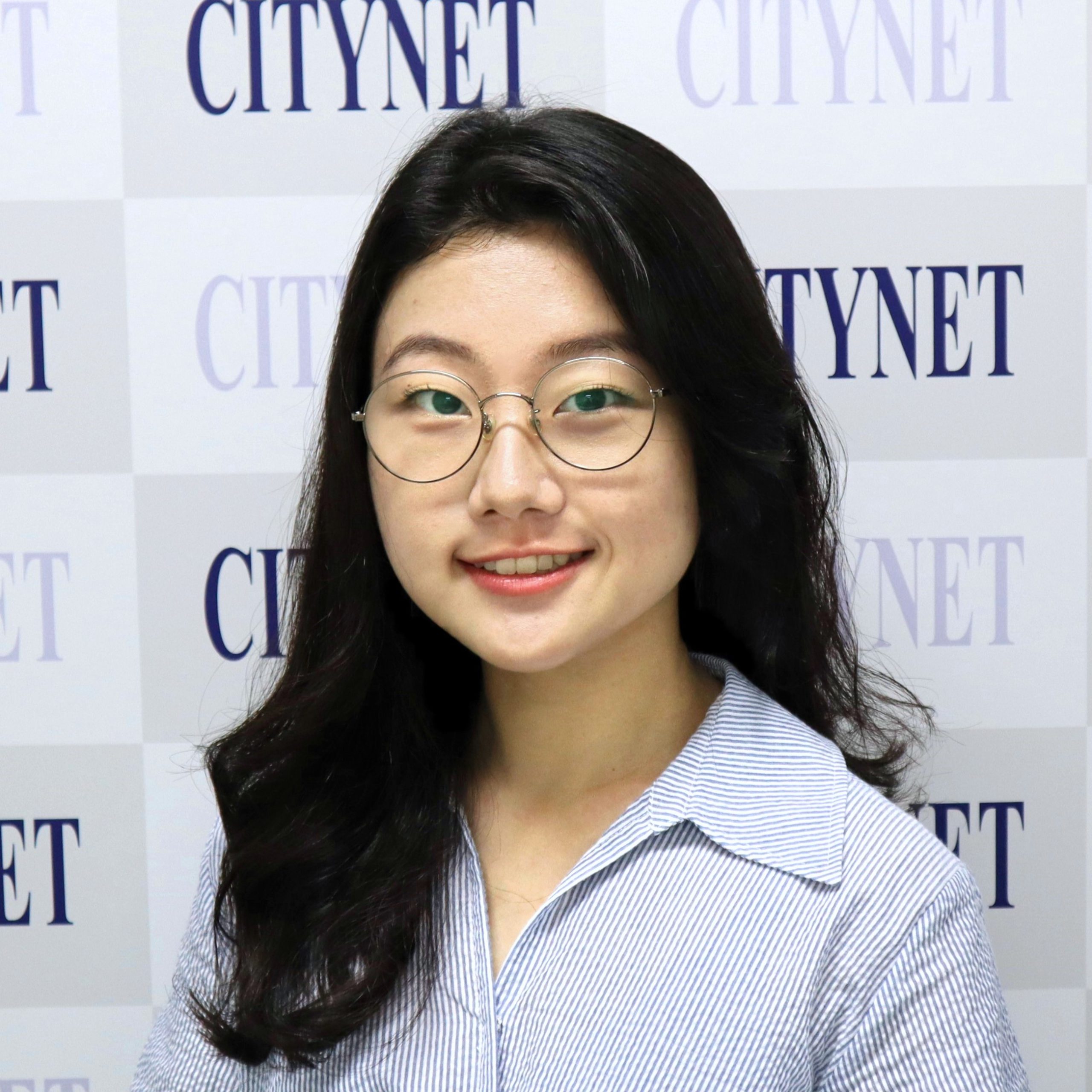 Erin Um is a Program Assistant at CityNet, where she assists in managing the Urban SDG Knowledge Platform and other related projects. Prior to working at CityNet, she worked at a humanitarian non-profit organization. She obtained a BA with a double major in Economics and International Relations. She can be reached at pg.assistant1@citynet-ap.org.