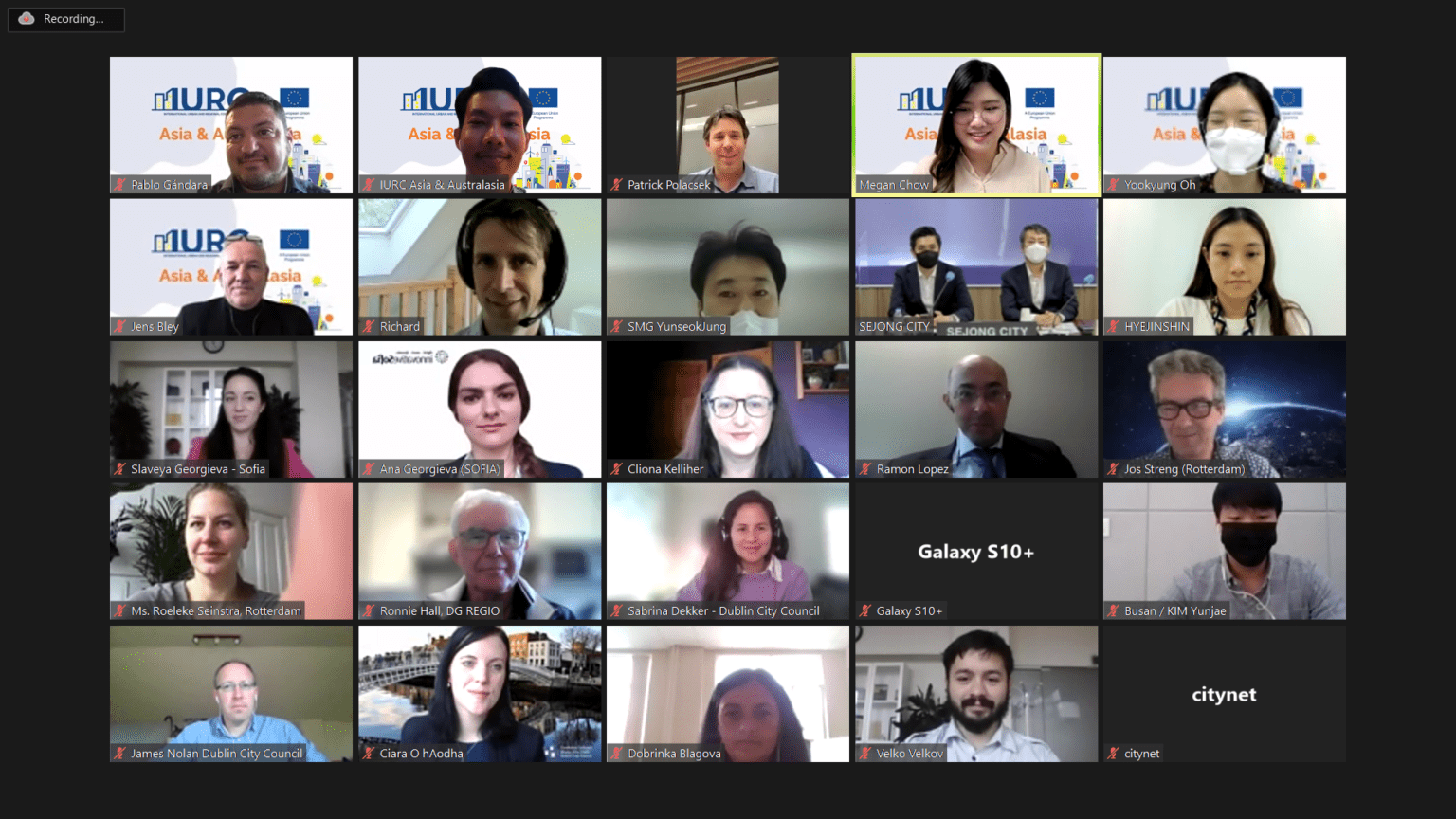 On 30 September, the International Urban and Regional Cooperation (IURC) programme officially launched the EU-Korea cooperation with a kickoff meeting between the six pilot cities. Three cities will be participating from each region, and each city took the time to share about their city, best practices, and hopes for what the cooperation in the IURC programme would be able to establish. For the IURC programme, Seoul will be paired with Dublin (Ireland), Busan will be paired with Rotterdam (Netherlands), and Sejong will be paired with Sofia (Bulgaria). All six cities have unique experiences and practices to share with each other.
Among the Korean cities, both Seoul and Busan have also participated in the World Cities programme from 2017-2018, an extension of the IUC programme. IURC is the second phase of IUC, and is an EU-funded programme that aims to promote multi-city cooperation on sustainable urban development and to build partnerships between EU and non-EU cities. Participating local governments will be enabled to implement pilot projects engaging research, civil society and business partners. IURC contributes to the objectives of the UN New Urban Agenda, the Agenda 2030 (SDGs), the Urban Agenda for the EU and the European Commission's priorities for a "Stronger Europe in the World" with the European Green Deal and the NextGenerationEU (post COVID-19 recovery plan) at the centre. The programme is implemented in the geographical area of Asia and Australasia in nine countries, namely Australia, India, Indonesia, Japan, the Republic of Korea, Malaysia, New Zealand, Thailand and Vietnam.
CityNet will be supporting the implementation of the IURC programme in Korea. We hope to help establish deep connections between each of the bilateral pairings.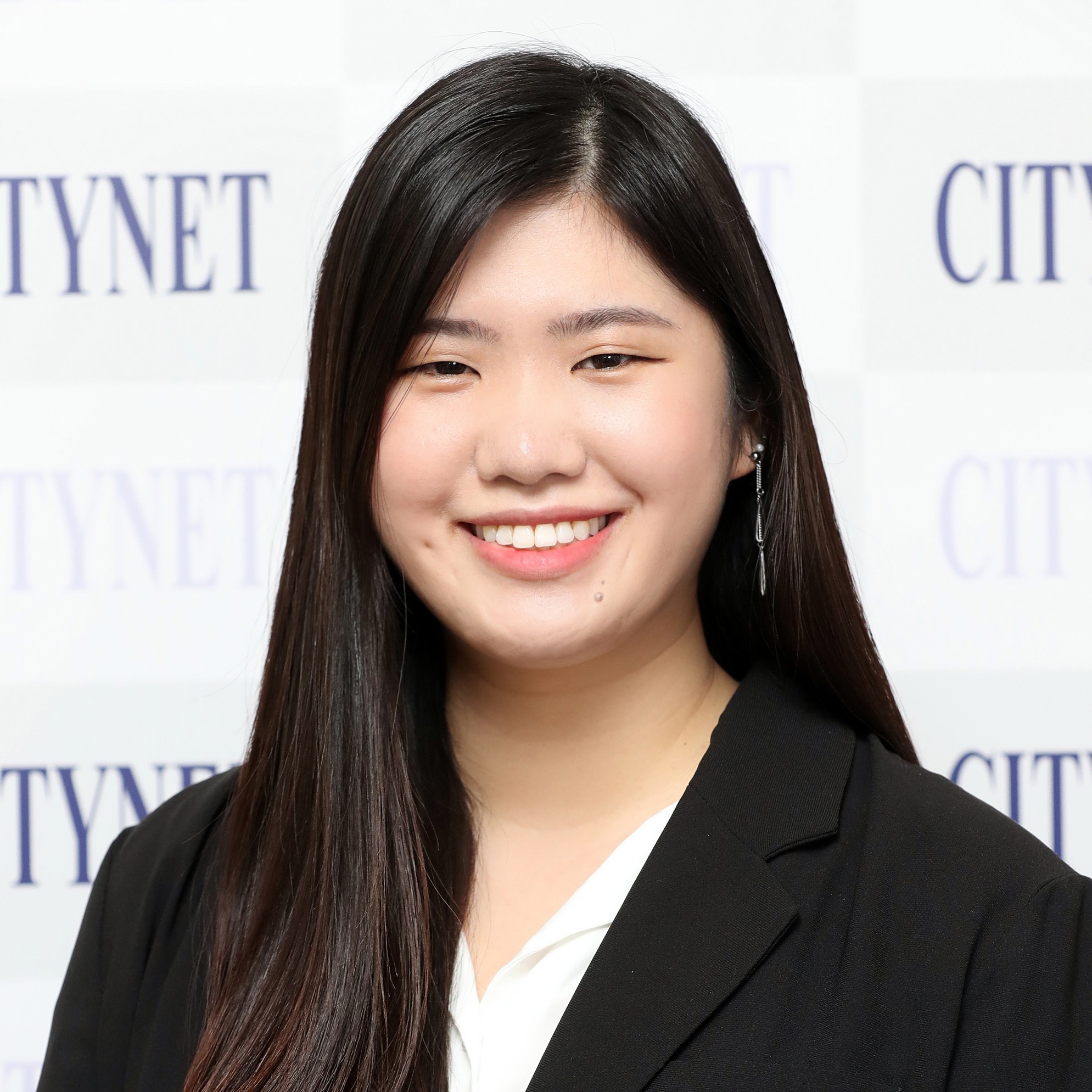 Megan Chow is a Program Officer at CityNet, where she manages partners, publications, and communications. She currently also serves as the Country Coordinator for the EU IURC and ICP-AGIR programmes. Prior to joining CityNet, she worked at Yonsei University in the admissions office, where she organized events and spearheaded external communication. Megan obtained a Master of Global Affairs and Policy from Yonsei University, and graduated from the University of British Columbia for her BA with a double major in Psychology and Korean Studies.