On 8 April, Taichung and Prato discussed some best practices for Urban Greening. Prato shared their approaches using an online platform while Taichung shared their physical implementations to achieve Urban Greening.
Prato started the meeting by sharing knowledge on current project details, stakeholder involvement, and an online platform. Prato began with their overarching project, Prato Forest City (PFC). Under this theme, there are several approaches. Prato Green Hospital Project is a great example to show how the city is applying and adding green characteristics to the overall hospital landscape, which describes well the city's approaches and the idea behind them. Prato emphasized that urban greening positively impacts citizens' physical and mental well-being. The municipality is planning to provide a quality green environment and decrease employees' stress and tension.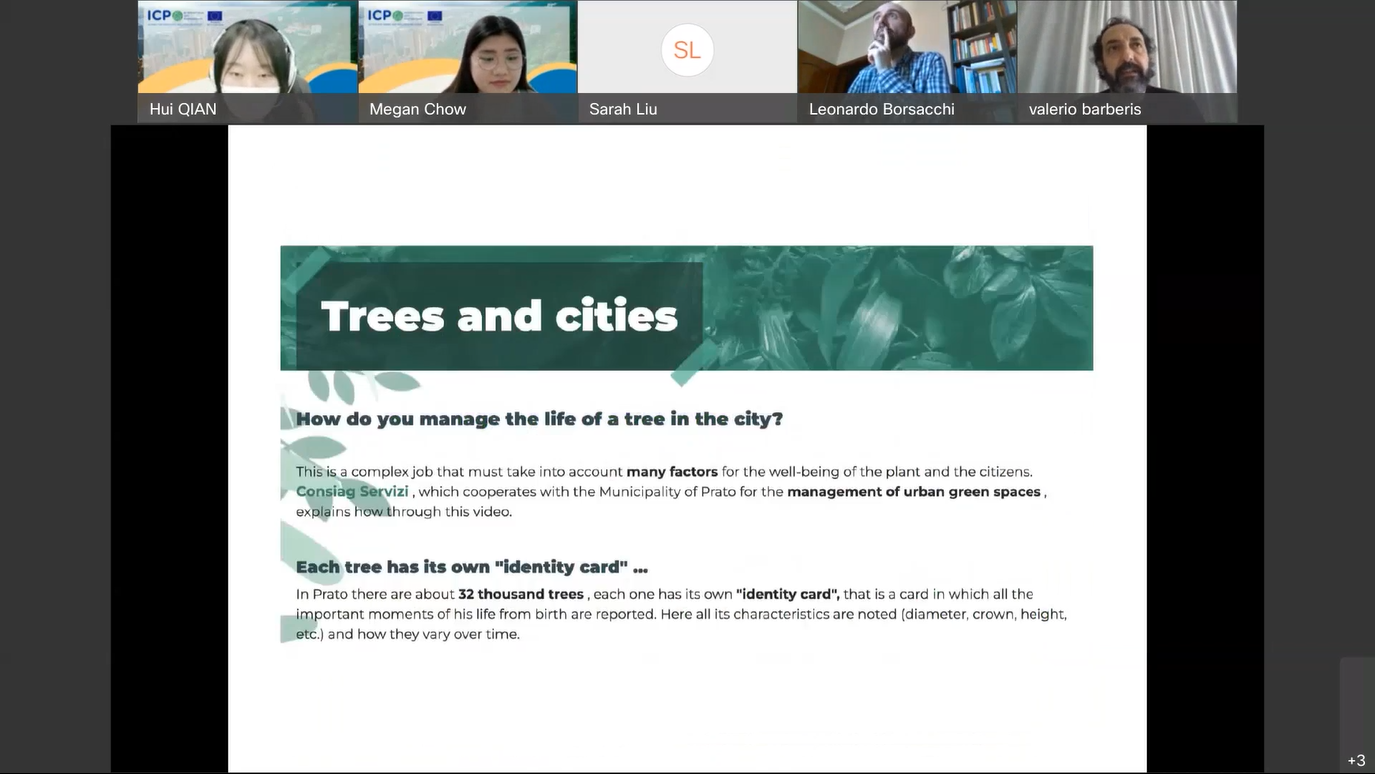 Prato continued with the PFC Online Platform, a method to connect Prato Municipality and stakeholders. The online platform is open to citizens, companies, associations, and schools to interact with public administration directly. It allows municipalities to be transparent and opens up opportunities for citizens and companies to support the PFC movement by funding the listed projects. They can also earn points on "greenApes," a social platform that rewards citizens, customers, and employees for their sustainable actions and positive impacts. Among other actions, Prato also plans to continue to plant trees until they have one for each citizen (with each tree having its own unique ID card), build the Toscana Carbon Neutral Subway, and continue Forestation Projects. The city's well-balanced approaches to meeting stakeholders will expedite the city's goal to become Prato, the Forest City.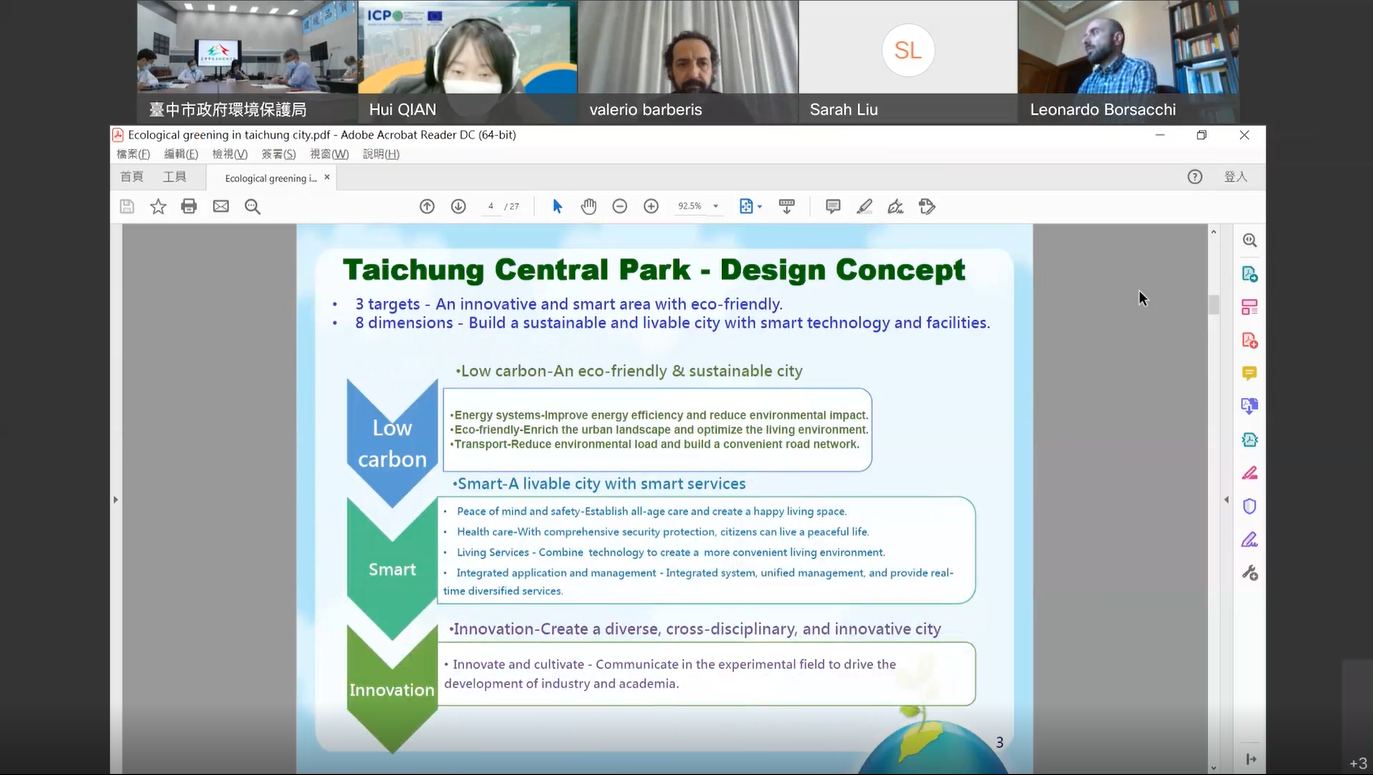 Taichung shared the unified implementation and joint actions toward furthering ecological greening in the city. With similar approaches to Prato, Taichung shared about its Urban Greening Strategy through Taichung Central Park and Autumn Red Valley Ecological Park. The city also emphasized the Public-Private Partnership and its Incentive systems.
Taichung highlighted how low-carbon, smart services, and innovation as part of the Taichung Central Park. The park in Taichung is no longer a park to satisfy the minimum purpose, such as walking. However, applied technology in the park maximizes the urban greening opportunities, such as water reuse and photovoltaic. Taichung's other park project, Taichung's Autumn Red Valley Ecological Park, earned FIABCI World Prix D' excellence awards, also known as the Oscars of Architecture. Taichung's Urban Greening approaches are well-balanced between technology and the architectural aspects.
Taichung also shared the partnership cycle and its incentive system. The public organization creates an opportunity that can be impacted by enterprises, private sectors, and even environmental organizations. The way these stakeholders are connected encourages the goal of Urban Greening together.
Both Prato and Taichung share similarities when it comes down to Urban Greening. This second technical meeting between the two cities was just the beginning, as there are many topics that can be shared under the ICP-AGIR program scope. The cities also will visit each other to learn their best practices and see implemented practices in person.