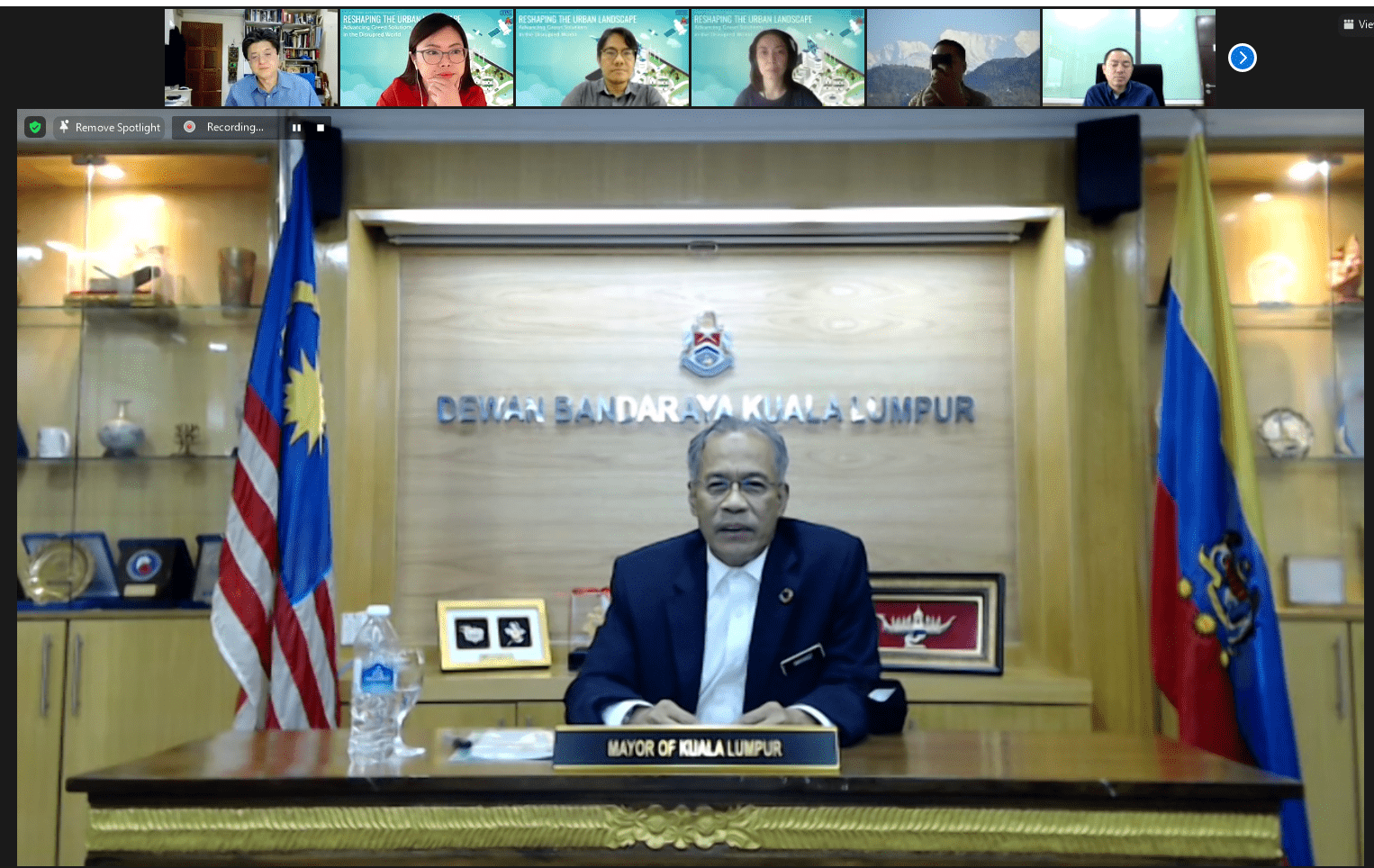 'If there is one lesson we are currently learning in the pandemic, it is the need to come up with digital solutions to addressing our different environmental challenges', said Kuala Lumpur City Mayor Datuk Seri Mahadi Che Ngah in his welcoming remarks at the 35th Session of CityNet-Kuala Lumpur Regional Training Center (KLRTC) Program on 26-27 July 2021.
Mayor Mahadi's message resonated with more than 40 city experts and authorities from Asia Pacific who attended the two-day online program.
With the theme, 'Reshaping the Urban Landscape: Advancing Green Solutions in the Disrupted World', the event explored urban sustainability trends, exchanged city practices, and generated insights on how to develop and adopt green and digital solutions for urban challenges in the post-pandemic recovery.
Dr. Ceelia Leong, senior manager at Think City, a Malaysia-based think tank, said urban heat across cities in Malaysia have risen to record-levels. Using satellite thermal technology, Think City compared historical records of land surface temperature in the cities of Kuala Lumpur, Bayan Lepas, Georgetown, Johor Bahru, and Ipoh. The study concluded that an increase of 6.75 degrees Celsius had been observed within a ten-year period across the five cities.
From 20 heat waves in a year in 1980, Malaysia's cities will experience at least 200 heat waves in 2050, Dr. Leong said. 'When there is a rise in temperature, it will have impact on health and increase in costs. You will use a lot of aircon so there is an increase in energy costs,' she added.
­The new climate reality is that cities will experience extreme floods, landslide, drought, and bush fires, said Jacqueline Lam, Deputy Regional Director of C40 for Asia. Cities need to halve their carbon emissions by 2030 and achieve carbon zero by 2050 to reduce significant impacts of these extreme hazards. A greenhouse gas (GHG) inventory is an important tool to identify key sources of emission and provide local actions to reduce them, Ms. Lam added.
Ms. Lam said one does not need to have extremely high technology for solutions to reduce local carbon. Nature-based solutions offer practical and cost-efficient measures for cities to reduce local carbon emission by regenerating the urban ecological systems.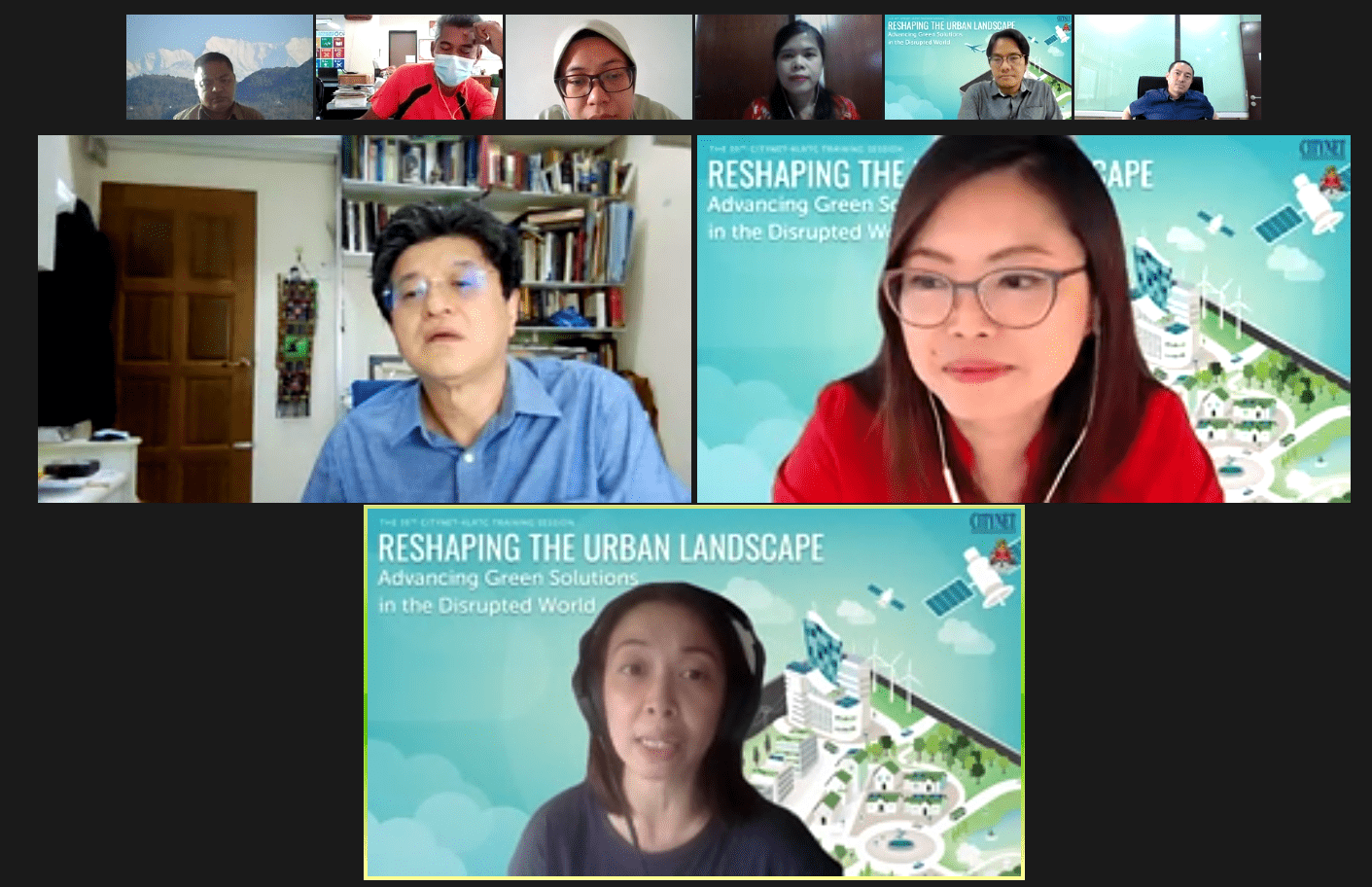 Urban greening, storm water harvesting, developing sponge city and even enhancing wind flows are some of the effective nature-based solution ideas.
But harnessing technology with nature to reduce carbon emission can yield greater impact. Seoul Metropolitan Government is currently piloting Smart Moss Tower Project, a fine dust filtering system that uses moss plants equipped with sensors to improve air quality, check the local temperature and provide an aesthetic experience all at the same. At least 7,000 people are benefiting from the pilot sites.
Solar energy remains to be a popular way to offset energy costs in cities. Dr. Junyoung Choi, Director for Data Science at the Seoul Institute of Technology said that solar energy is saving at least 1,000 usd in energy cost a year in different buildings, households and villages around Seoul. 'There is a growing demand for solar energy but the main concern is that it uses up spaces not suitable for other usage. We have to be cautious in installing solar panels as it needs to be harmonized with the surrounding', Dr. Choi advised the participants.
Dr. Choi underscored that there are many benefits in adopting technology with nature to reduce carbon emissions but people need to be engaged to make them successful.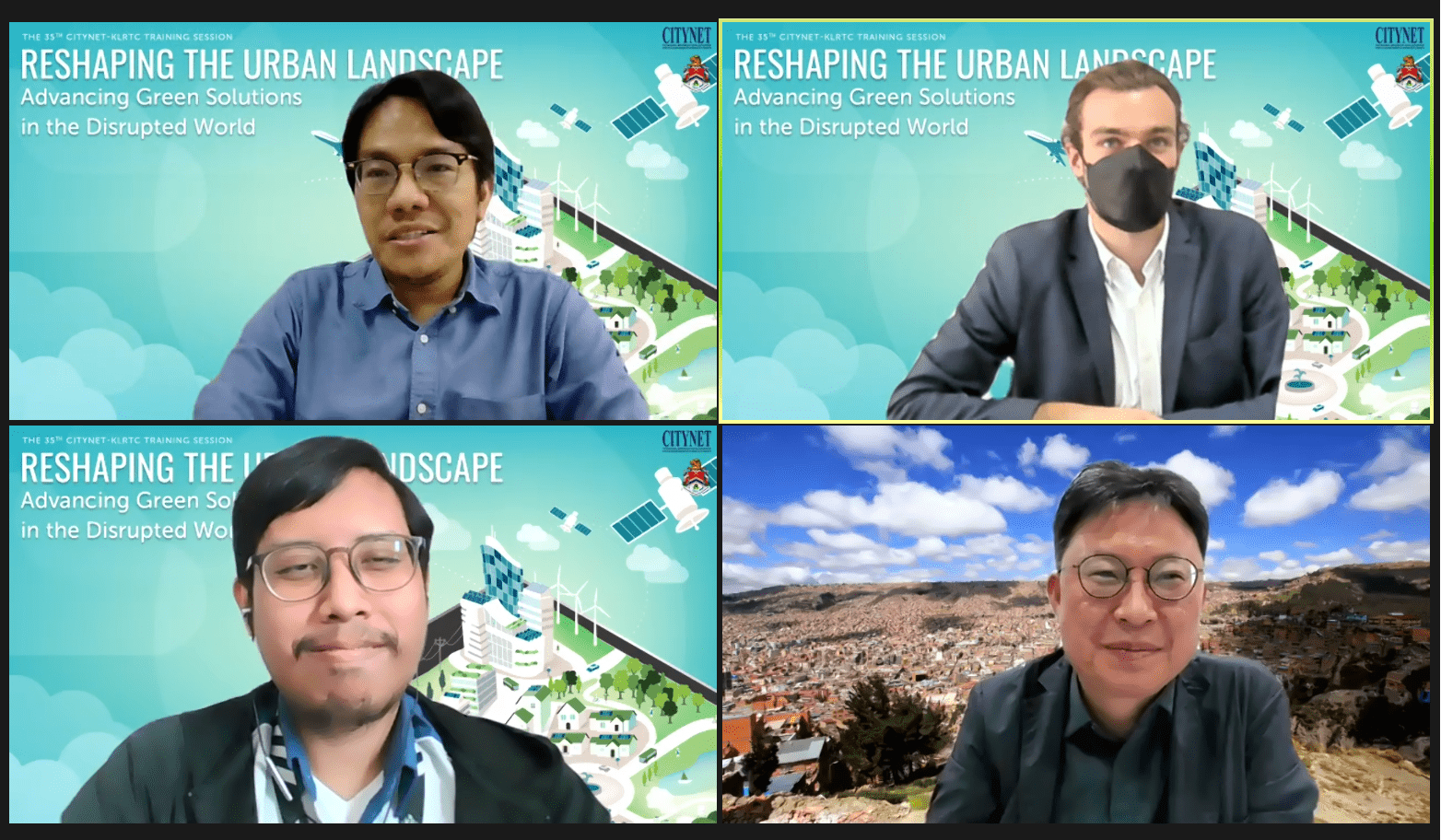 This is also true with some of the other best practices presented in the session like the Calapan City Green Project in Calapan City, Philippines, where residents take part in maintaining a big mangrove forest in the city center. People also get to enjoy the urban forest/theme park in Banda Aceh where it is improving urban air quality and halting biodiversity loss in the city.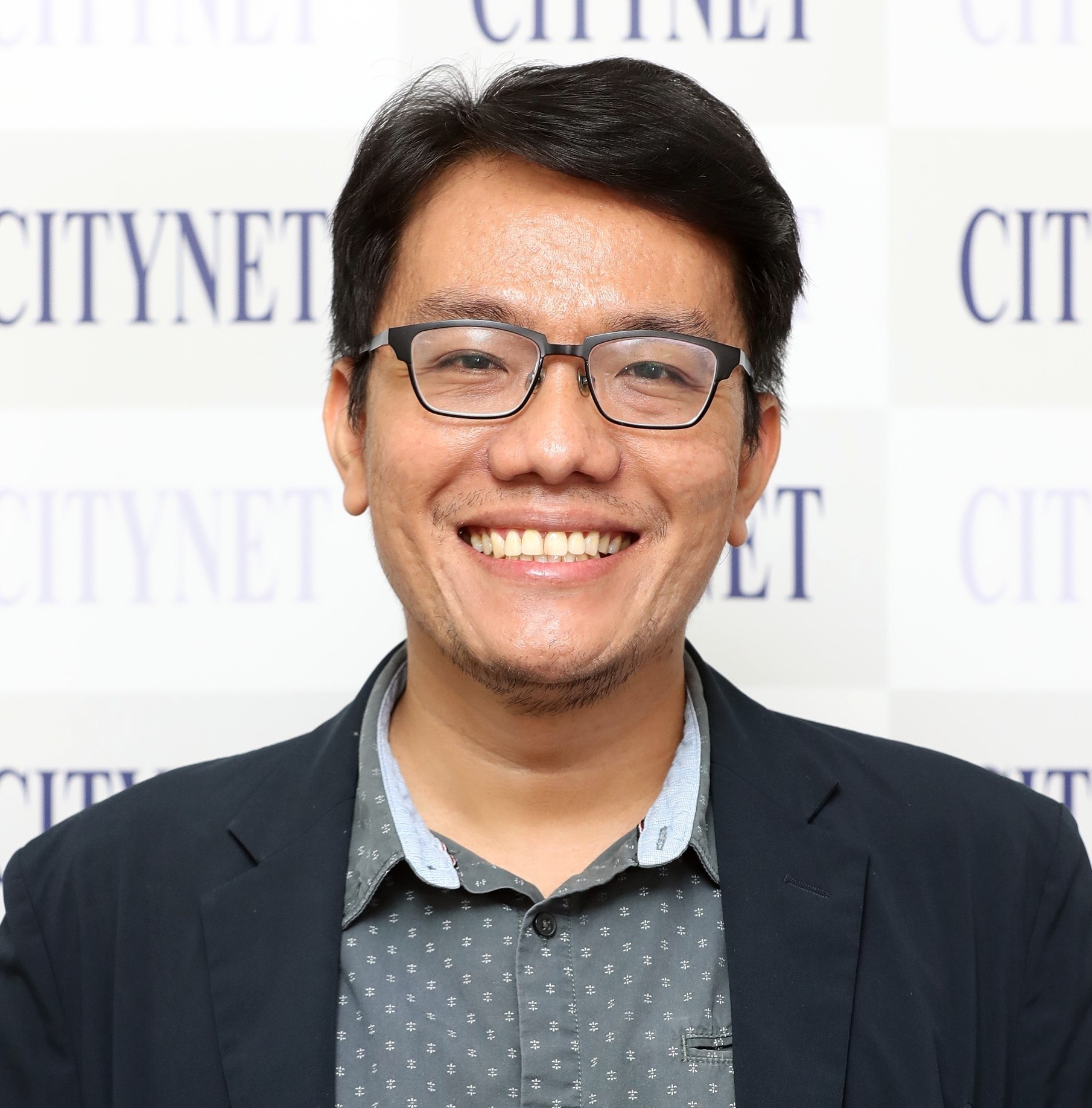 Paulie Mora is a Deputy-Director of Programs at CityNet, primarily responsible for capacity building and cluster activities. Prior to working in CityNet, Paulie spent ten years working in a national local government association based in Manila, Philippines. He has held various supervisory positions in both regular and foreign-assisted programs and projects that focused on urban development. He graduated with a journalism degree at the University of Santo Tomas. Paulie has a professional background in development communications, public advocacy, local governance, and urban sociology.