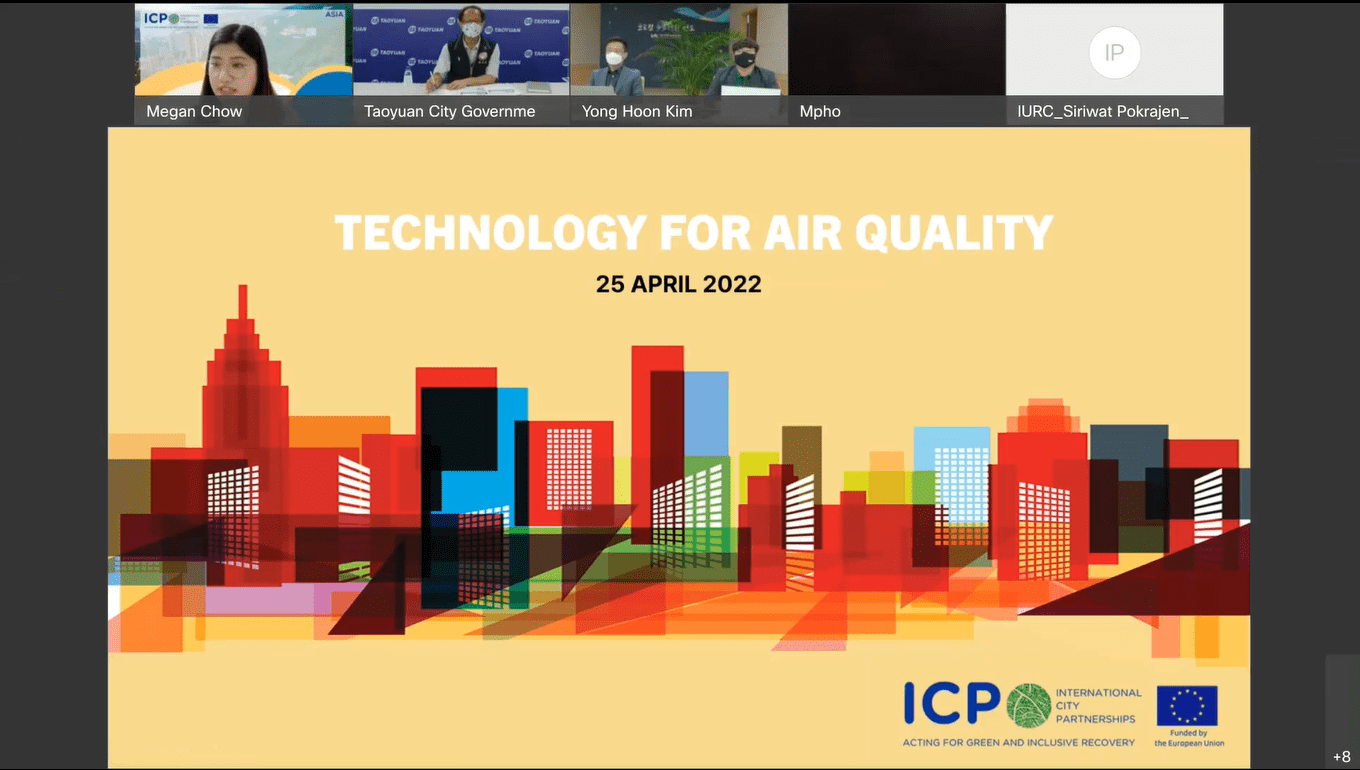 On 25 April, Gwangju organized the Technology for Air Quality Webinar as part of the International City Partnership – Acting for Green and Inclusive Recover (ICP-AGIR). Gwangju has stepped up as a champion city in the cluster of Air Quality, serving as one of the leaders in the thematic cooperation. The webinar featured four presenters from Gwangju and Taoyuan, and drew attendees from nine different countries/territories to learn more about improving air quality.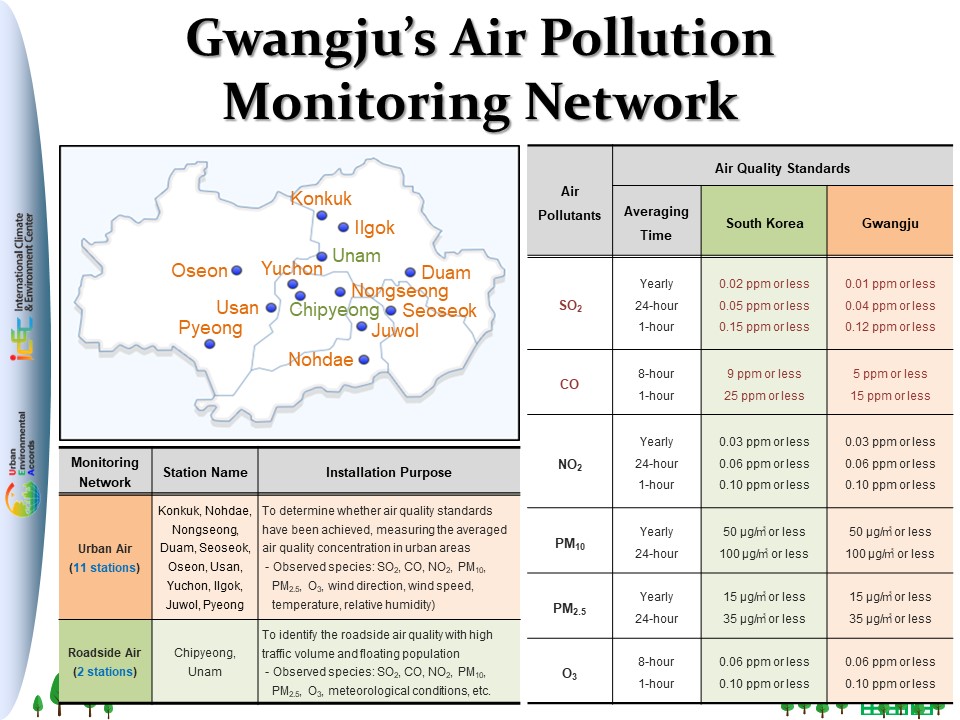 Gwangju opened the webinar with a presentation from Senior Researcher, Yong Hoon Kim, who shared about Gwangju's current air quality status. He explained three factors that enhance Gwangju's air quality: air quality monitoring, assessment systems, and policies targeted towards air quality improvement. Gwangju uses the city's technology to observe data in real-time and analyze that data to build city-wide actions. One of the assessment systems is the Urban Assessment Model System (UAMS). The UAMS 3D Analysis tool can analyze the ultrafine dust and PM2.5 to predict and simulate the airflow and temperature. With this tool, Gwangju was able to reach a low level of unhealthy dust, especially compared to other metropolitan cities.
| | |
| --- | --- |
| | |
Senior Researcher, Dongwoo Yang, followed up his colleague's presentation by expanding on the current projects focused on air quality in Gwangju. Gwangju is proceeding with several national and municipal programmes. For example, the national project, "Seasonal Management Period for Fine Dust" restricts operation of aged motor vehicles and coal-fired power plants, and conducts inspections for illegal emissions, especially during winter and early spring. Other municipal level projects include the Low NOx Burner Installation for Small Business programme, which promotes the replacement of old burners with low emission equipment in manufacturers, non-profits, and multi-family housing complexes. In 2021, 20 replacements were successfully carried out, and the city plans to expand this to another 20 in 2022. In Gwangju, municipal level projects are often still supported by the national government.
| | |
| --- | --- |
| | |
Jeong Hoon Cho, from the National Institute of Meteorological Sciences, concluded Gwangju's presentation by sharing about the Operational Numerical Model for Asian Dust of Korea Meteorological Association (KMA). He outlined how through observation can guide the development of a numerical model, which allows experts to forecast the path of dust and prepare the public in advance. The Asian Dust Aerosol Model version 3 (ADAM3), developed from this pattern of observation, modelling, and forecasting, helps experts estimate the number of Asian dust days.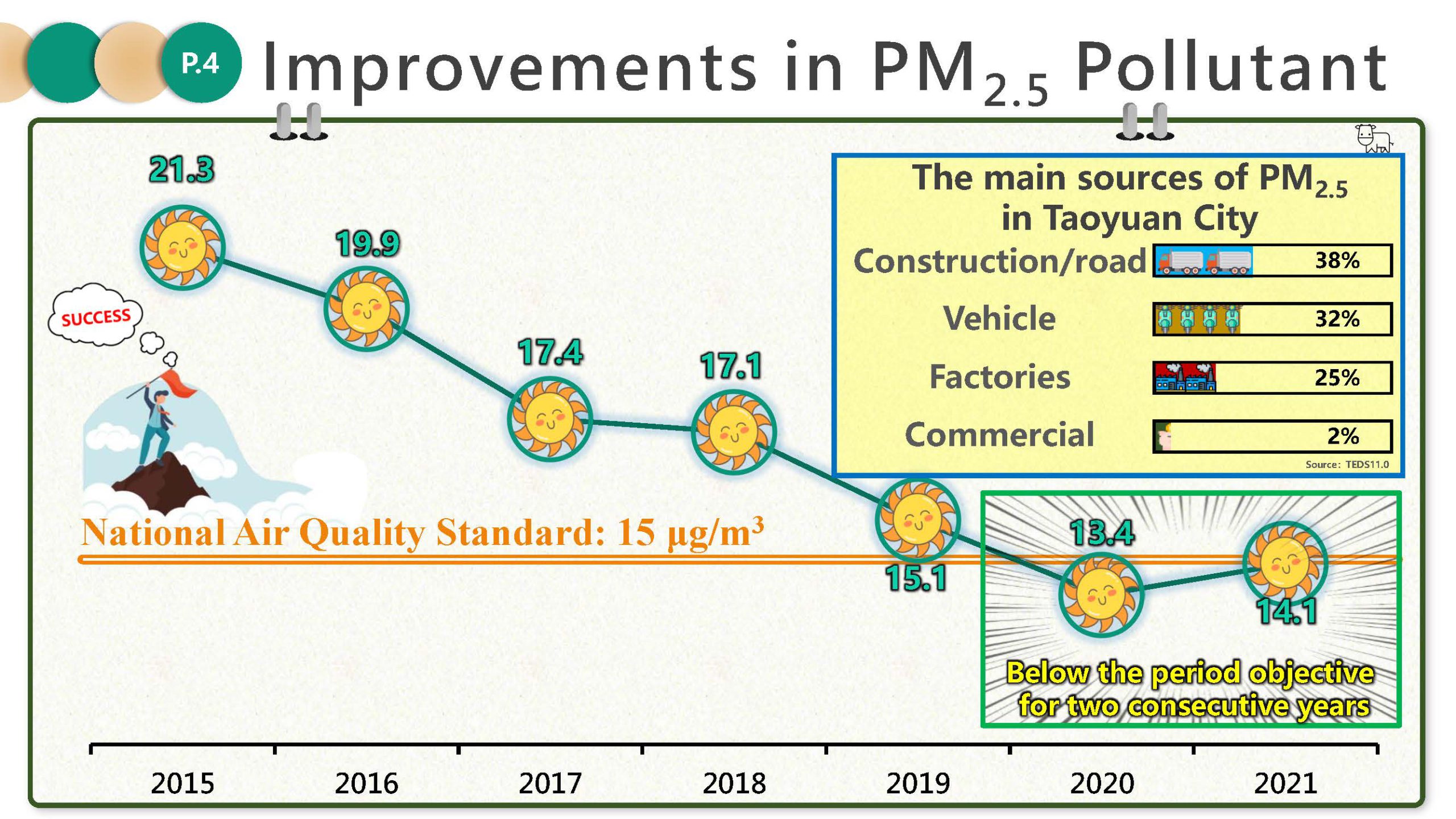 As the conclusion to the thematic presentations, Taoyuan shared about the city's progress towards becoming a green city, of which negotiating with industrial factories to reduce the overall emissions is just one action. Based on Taoyuan's PM2.5 pollutant data, the primary sources mainly come from construction and roads. Taoyuan is currently cooperating with 63 companies and installing sensors to monitor the progress. With these approaches, Taoyuan was able to significantly improve its air quality.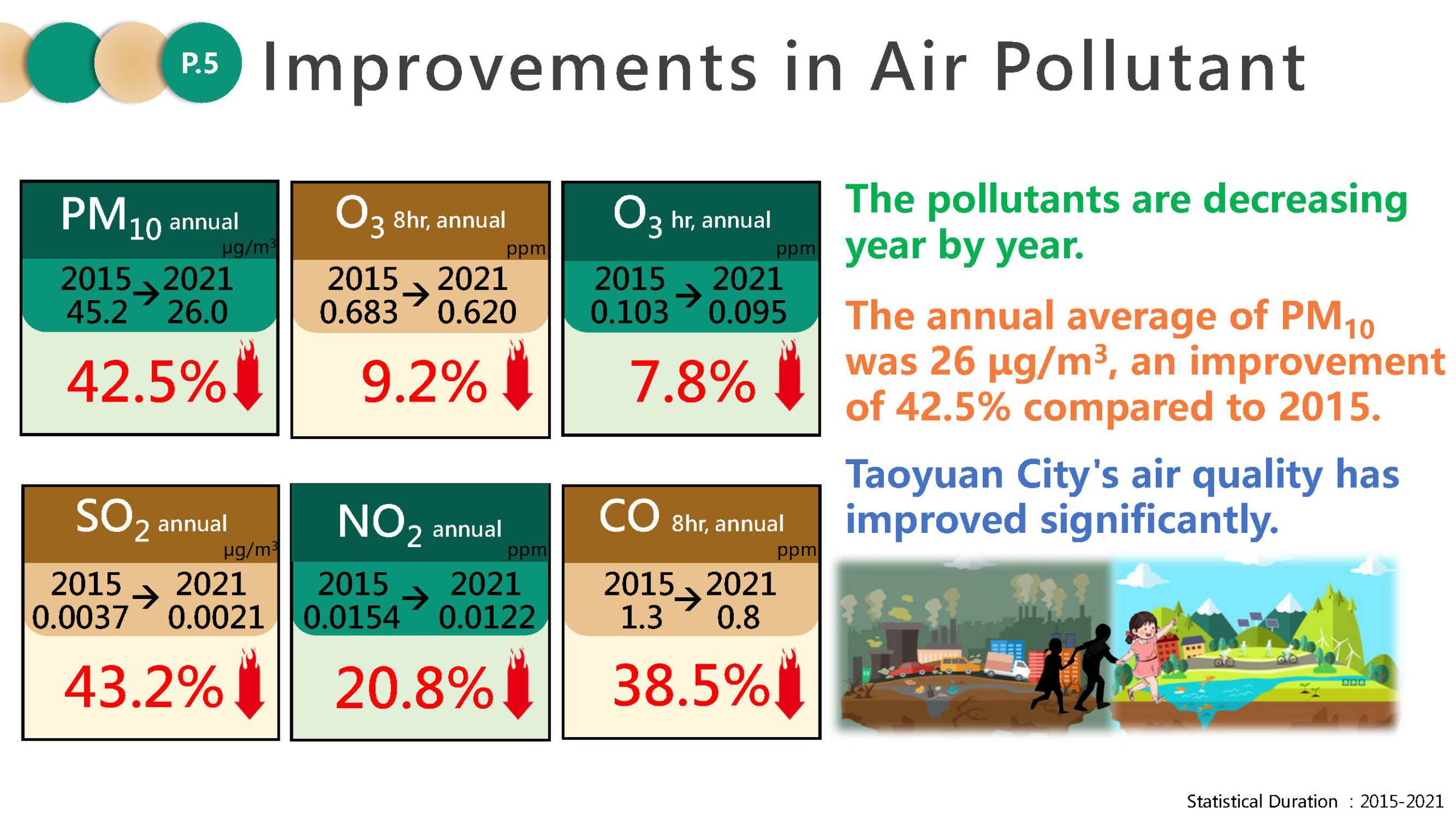 The Technology for Air Quality thematic was an opportunity to share knowledge from Gwangju and Taoyuan on improving air quality. It is the ICP-AGIR programme's hope that other cities can use this cornerstone knowledge to build fast-track projects targeting air quality. ICP-AGIR also has two other thematic focuses on the inclusion of migrants and refugees and circular economy, and these three themes will continue to feature as clusters throughout the programme.