The deadline to apply for the SDG Awards will be extended by two weeks until July 15. To recap, the SDG Awards is a program related to the 9th CityNet Congress. The SDG Awards program celebrates the best practices of CityNet members that have been uploaded to the Urban SDG Knowledge Platform as case studies. CityNet members may either A) nominate a case that has already been uploaded to the Urban SDG Knowledge Platform, or they may B) submit a brand new case to be considered for the SDG Awards. CityNet members may submit up to 3 cases as long as they are under different categories.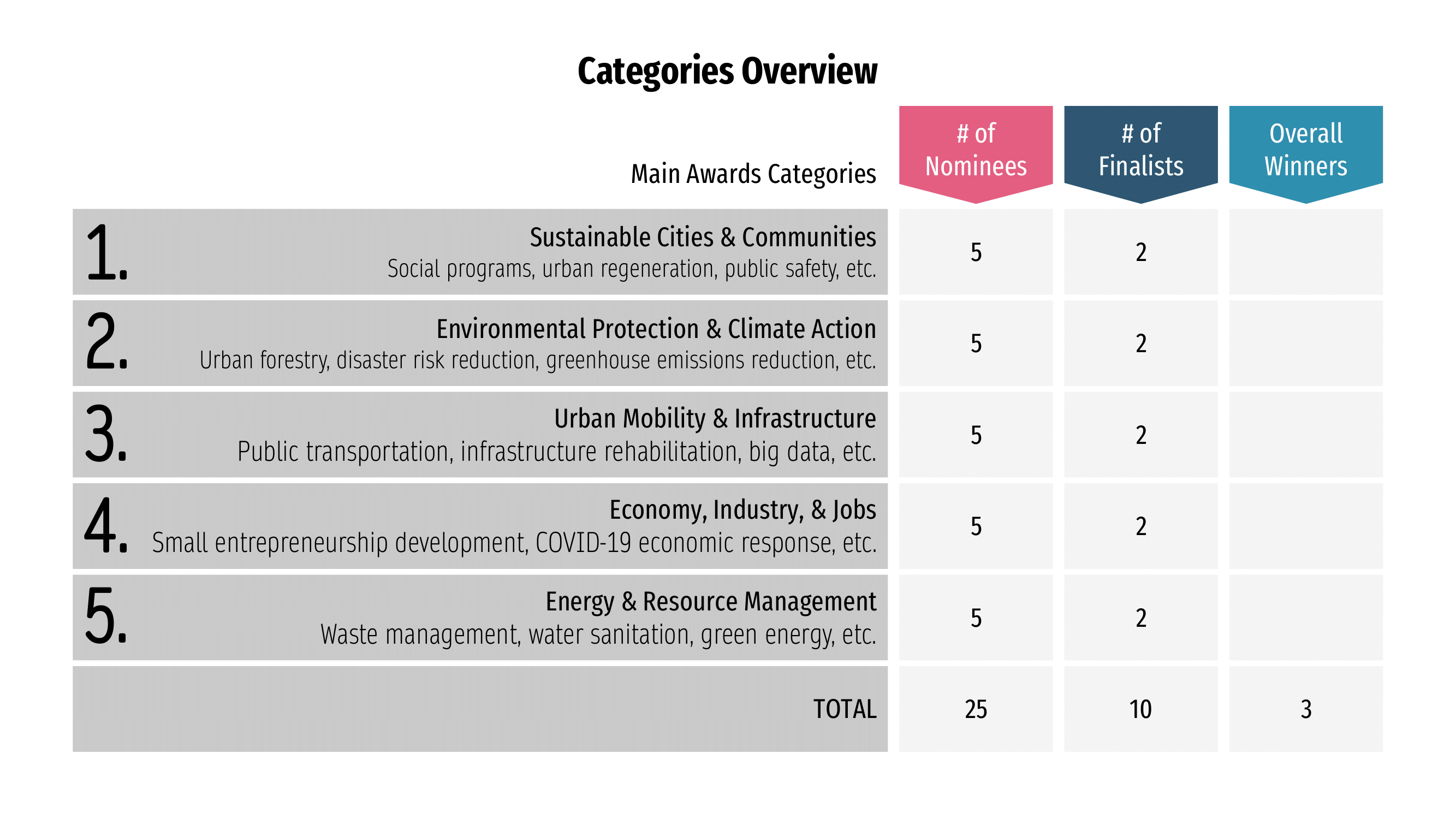 Many CityNet members have expressed interest in submitting new cases to enter in the SDG Awards but need a little more time to prepare – so, the deadline has been extended until July 15.
Based on this decision, what changes? The SDG Awards Ceremony will still take place at the 9th CityNet Congress in Kuala Lumpur. There will no longer be a 1st voting round. Instead, the 10 finalists will be selected by the Secretariat to attend the awards ceremony and present their cases. Then, the CityNet General Assembly will vote for the top 3 winners. The winners will be able to participate in a custom training program in 2023, among other prizes. 
SDG Awards Updated Timeline:
July 15: new submission deadline

Late July: announcement of finalists

August: finalists prepare presentation and/or pitch video

September: SDG Awards Ceremony at CityNet Congress – voting for the winners
To apply for the SDG Awards, please complete this nomination form and email it to Mr. Chris Di Gennaro at sdgplatform@citynet-ap.org. If you are submitting a new case, please fill out this additional form and send it to Chris with some pictures. Please direct any inquiries to Chris by email or by WhatsApp at +82 010.6549.8612.