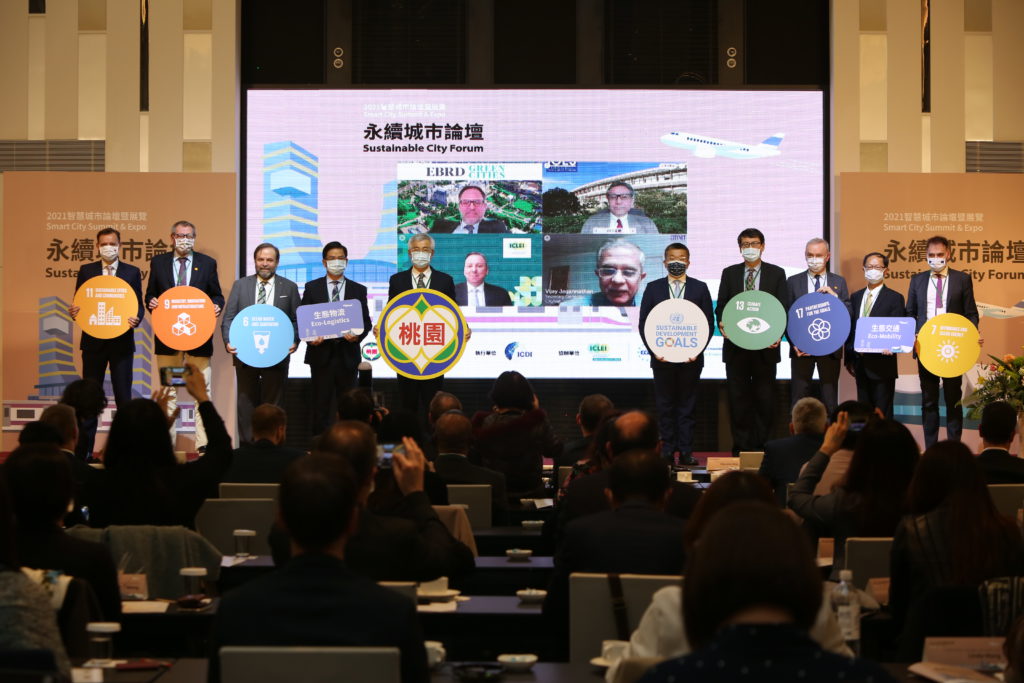 The Sustainable City Forum is one of the major annual events of the Smart City Summit & Expo (SCSE). The organizers this year, ICDI and Taoyuan, who are both CityNet members, brought together representatives from the public and private sectors to share their experiences through green transition and increased use of renewable energy, as well as how to implement and strengthen cooperation between local governments and the private sector on green mobility and green logistics.
The main forum, held on March 24, focused on the topic of Sustainable Recovery, particularly green transition, renewable energy, eco-mobility, and eco-logistics. Secretary General Vijay Jagannathan contributed to the opening remarks of the forum.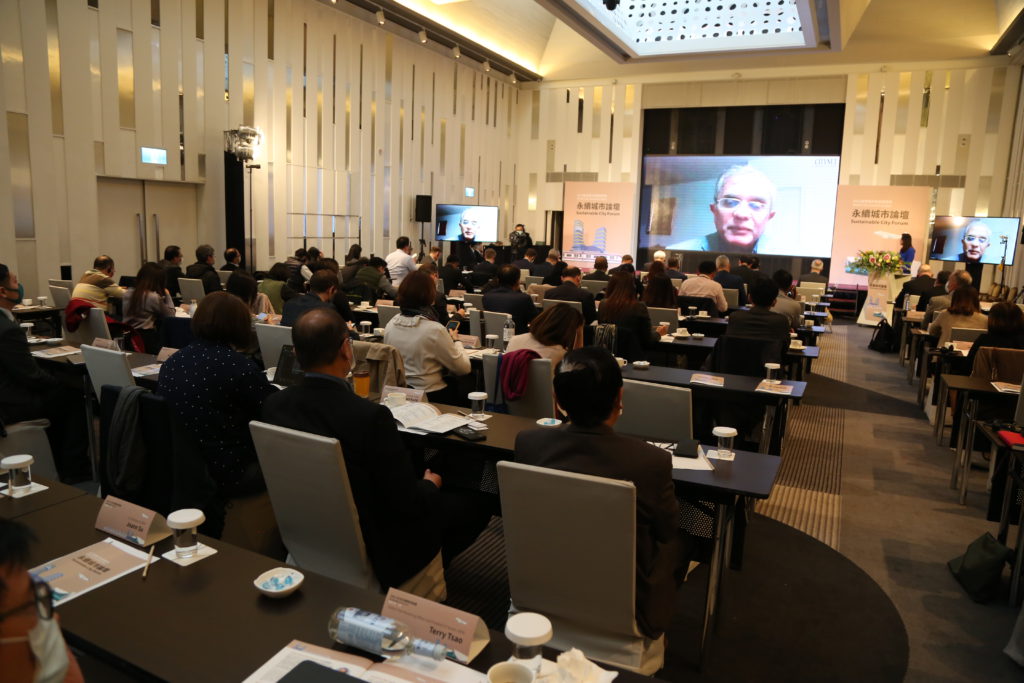 Opening Remarks:
(1) Tsai Chi-Chang, Vice President of Legislative Yuan
(2) Lee Hsien-Ming, Deputy Mayor of Taoyuan City
(3) Gino Van Begin, Secretary General of ICLEI
(4) Vijay Jagannathan, Secretary General of CityNet
(5) Yasuo Takahashi, Executive Director of IGES
(6) Matthew Jordan Tank, Director of Sustainable Infrastructure Policy & Project Preparation at EBRD
Session 1 Forum Speakers:
Chair: Chiu Junn Ming, Deputy Secretary General of Taoyuan City
Moderator: Dr. Lin Tze-Luen, President of ICDI
(1) Jean-François Casabonne-Masonnav, Director of French Office in Taipei
(2) Dr. Thomas Prinz,  Director General of German Institute in Taipei
(3) Dr, Thomas Jürgensen, Head of Trade Section of European Economic and Trade Office
(4) Bartosz Ryś, Acting Head of Polish Office in Taipei
(5) Giuseppe Izzo, ECCT LCI Steering Committee – MD Taiwan & VP, Asia Pacific Region STMicroelectronics Ltd.
Session 2 Forum Speakers:
Chair: Chiu Junn Ming, Deputy Secretary General of Taoyuan City
Moderator: Chao Kung-Yueh, Executive Director of ICDI
(1) Lu Li-The, Director General of Department of Environmental Protection of Taoyuan City
(2) Mohamed Abdel-Aal, Head of Digital Experience & Innovation at KAUST
(3) Pascal Viaud, Ambassador of Grenoble-Alpes Metropole, France
(4) Sudarmanto Budi Nugroho,  Research Manager of IGES
(5) Josephine Allan, Director of Integrated Marketing & Sales for BIXI
(6) Edy Chen, Head of Sales TW & ASEAN TPU of Covestro (Taiwan) Ltd.