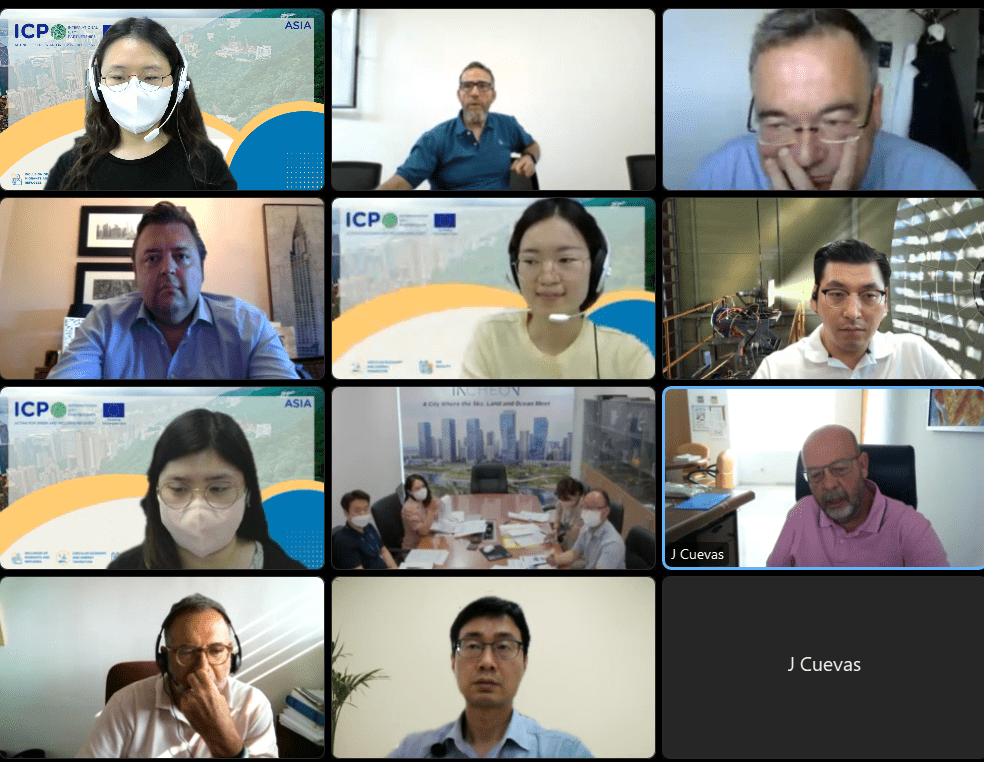 On 28 July, Almeria and Incheon met to discuss future cooperation through the ICP-AGIR programme, particularly in the academic and research fields. Both cities involved their universities for connections in the academic field. Incheon brought Inha University, which has been recognized for its excellence in the fields of energy, environment, and biomedicine. On the other hand, Almeria introduced the University of Almeria and its research center, Solar Energy Research Center (CIESOL) – a joint research center between the University of Almeria and the Center for Energy, Environmental, and Technological Research (CIEMAT).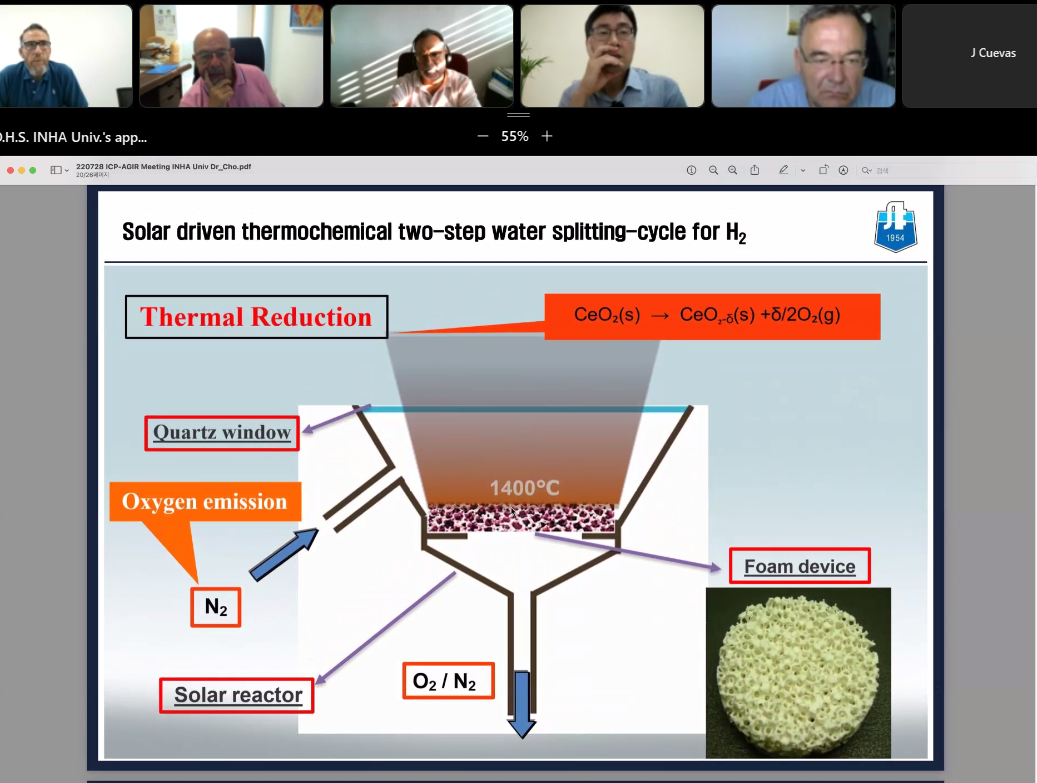 Both institutions are focused on energy and environment. In Korea, the KIURI (Korea Initiative for fostering University of Research & Innovation) project is initiated by the Ministry of Science and ICT to bridge educational institution scholars with private companies and develop studies that can explore solutions in partnership with the private sector. The Hydrogen-based Next-Generation Mechanical System KIURI Research Center at Inha University is part of this project. Dr. Hyunseok Cho specifically shared about solar-driven hydrogen production, which utilizes solar energy and direct heating to minimize energy loss and other disadvantages to produce H2/CO separately from O2, removing the need for post-procedure separation.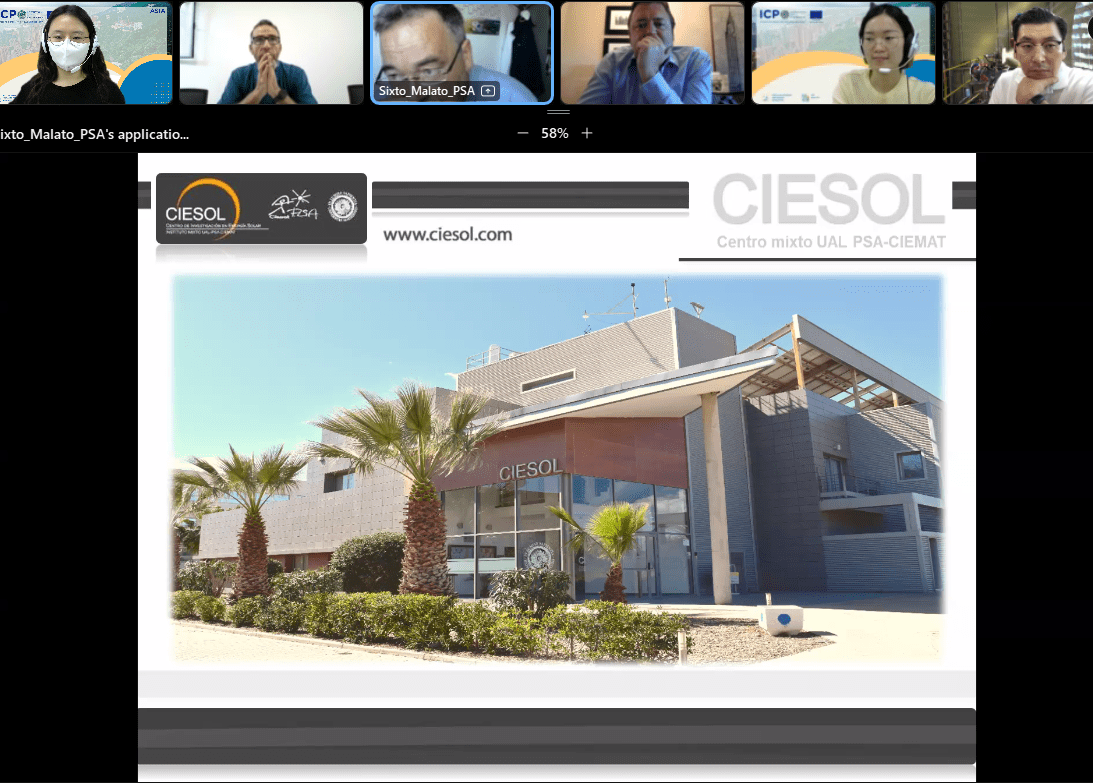 On the other hand, CIESOL shared about its areas of focus and the types of research that they conduct. They also shared how the institution receives its funding from competitive calls, which reflects the quality of its research proposals. CIESOL detailed its research groups: Solar Resources and Solar Cooling, Modeling and Control, Modeling and Control, Organometallics and Photochemistry, Analytical Evaluation of Water Treatment and Environmental Analysis, Water Treatment, Photosynthesis and Desalination.
The two institutions discussed the potential of signing a bilateral agreement to encourage future cooperation that could include activities like exchange of students or researchers. By sharing a list of interests from both cities, it could be possible to identify what topics would be most beneficial for both institutions, and by extension, cities. Solar energy seems to be one area that both institutions would like to focus on.
In their next meeting, Incheon and Almeria will meet to discuss sustainable tourism. We are excited to see what other types of cooperation they will explore through the ICP-AGIR programme!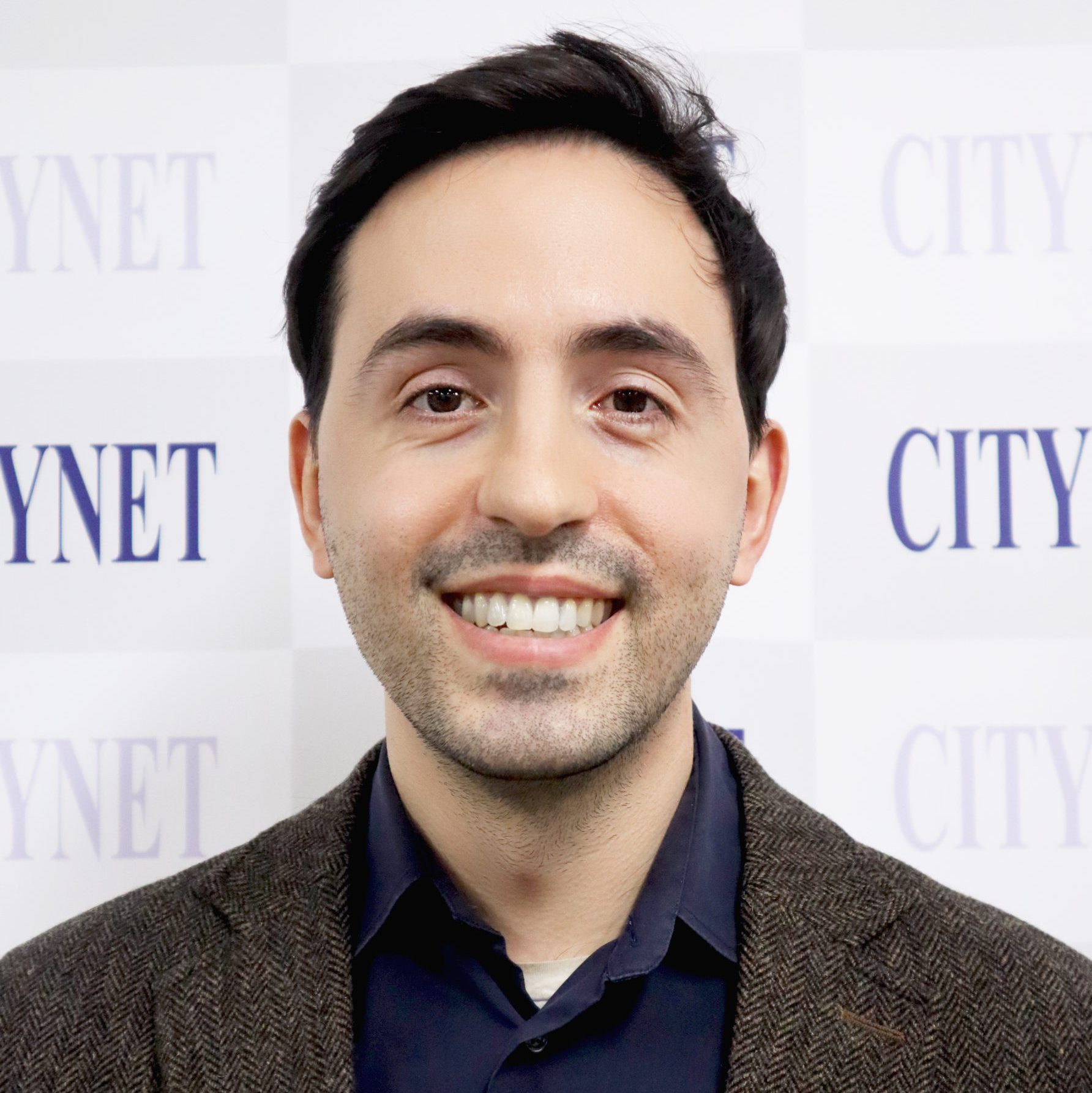 Chris Di Gennaro is a Program Officer at CityNet, where he manages the Urban SDG Knowledge Platform, a joint project with UNESCAP and the Seoul Metropolitan Government. Previously, he worked at ESCAP to organize an urban innovation themed startup competition. Chris holds a Master of Korean Studies from Yonsei University and a Bachelor of Psychology from Vassar College. He is keenly interested in the workings of cities and facilitating sustainable urban development.