On 27 April, two coastal cities met one another for the first time. Almeria (Spain) and Incheon (Republic of Korea) met through the ICP-AGIR (International City Partnerships: Acting for Green and Inclusive Recovery) programme to lay down the first stepping stones for their long-term partnership.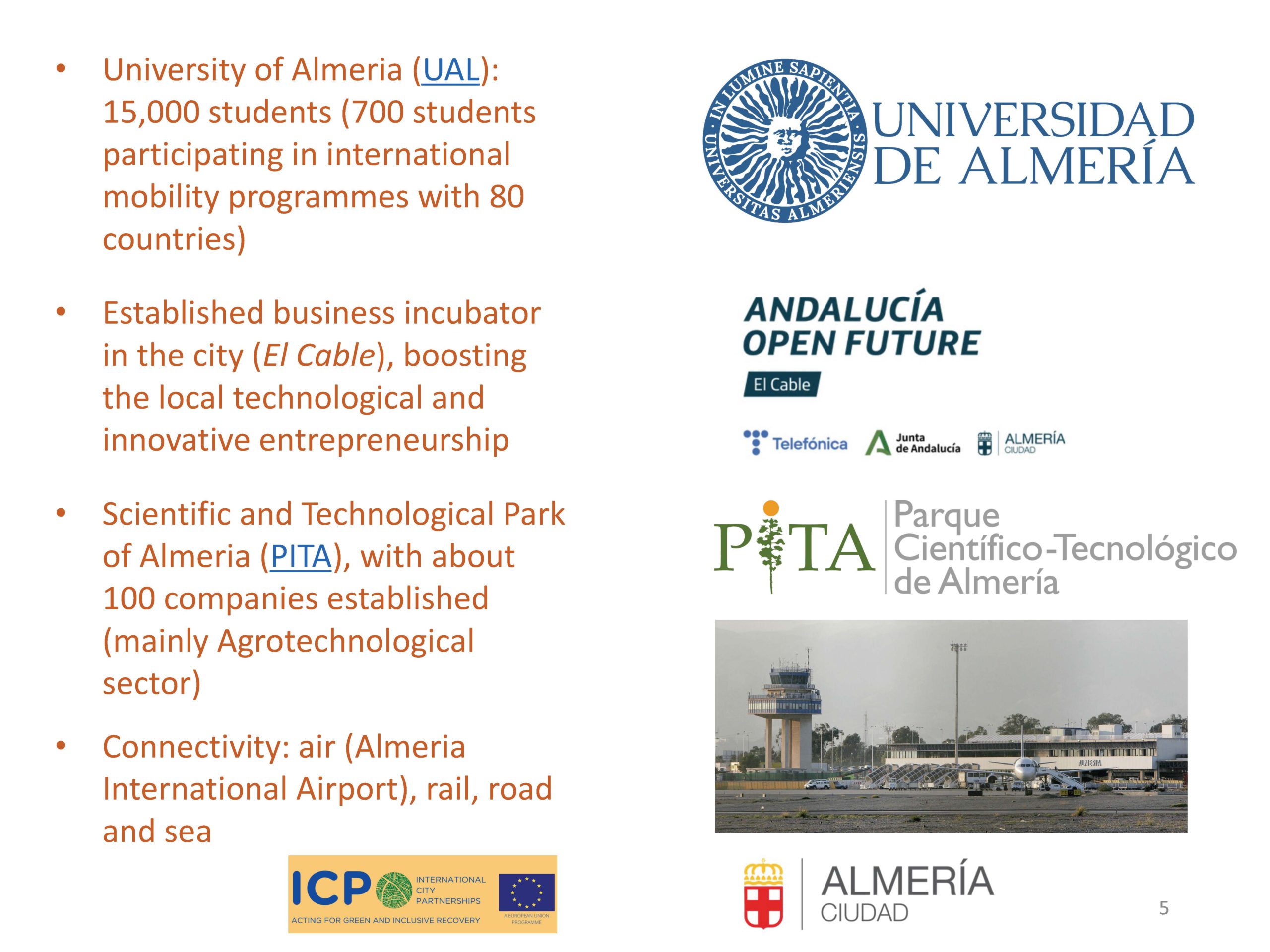 Almeria began with a brief introduction to the city. With 217km of beaches and the largest protected coastal area in Andalusia, Almeria is one of the biggest providers of agricultural products in North Europe. Although the city itself has little rain due to the Mediterranean weather, it keeps up agricultural production through greenhouses. Delegates from Almeria emphasized that Almeria uses water most efficiently with applied Smart Technology. They also shared about Almeria's PITA, the Scientific and Technological Park, which is the home of the Solar Technology Platform Centre. Solar technology is one of the most important technologies in Spain. The city of Almeria is also mainly supported by Spain Federal Government in wind and solar power. With the city's focus on solar technology and GHG emissions from agricultural activities, Almeria suggested renewable energy and smart agri-food as potential cooperation topics with Incheon.
Incheon shared how it plans to become a leader in the green industry through various strategies, such as the Liquid Hydrogen Plant. Incheon is cooperating with SK company to provide hydrogen throughout the city as a means to replace fossil fuel use. The hydrogen will be delivered to many businesses and stakeholders through the pipelines, including Incheon International Airport, Incheon Port, Hydrogen R&D Center, test beds, and Hyundai Mobis Fuel Cell Stack Plant.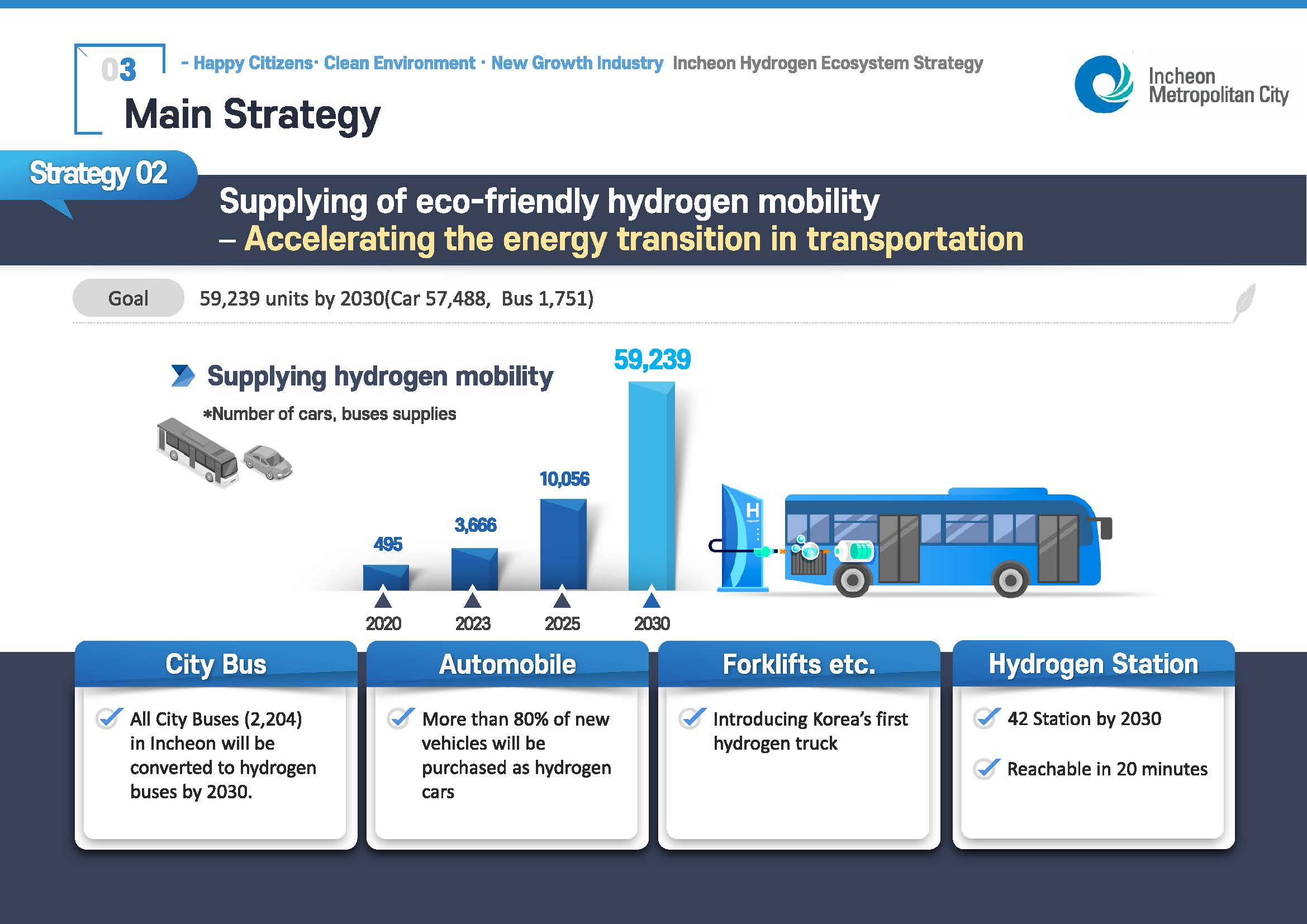 By 2030, Incheon is planning to integrate hydrogen into mobility. The switch to hydrogen mobility is expected to contribute to a decrease in emissions of 213,032 tons a year, equivalent to planting 32 million pine trees. Incheon also emphasized how the hydrogen industry contributes to sustainable growth in the regional economy and how the city is planning to become a mecca for the global hydrogen industry.
Through this first meeting, it was exciting to see both cities' interests and start the journey for them to begin a long-term partnership. Since both cities are located near the coastline, there are many common challenges and approaches for future implementation and development plans. Through the ICP-AGIR programme, both cities will narrow down their cooperation topics and plan for a study visit in future meetings.