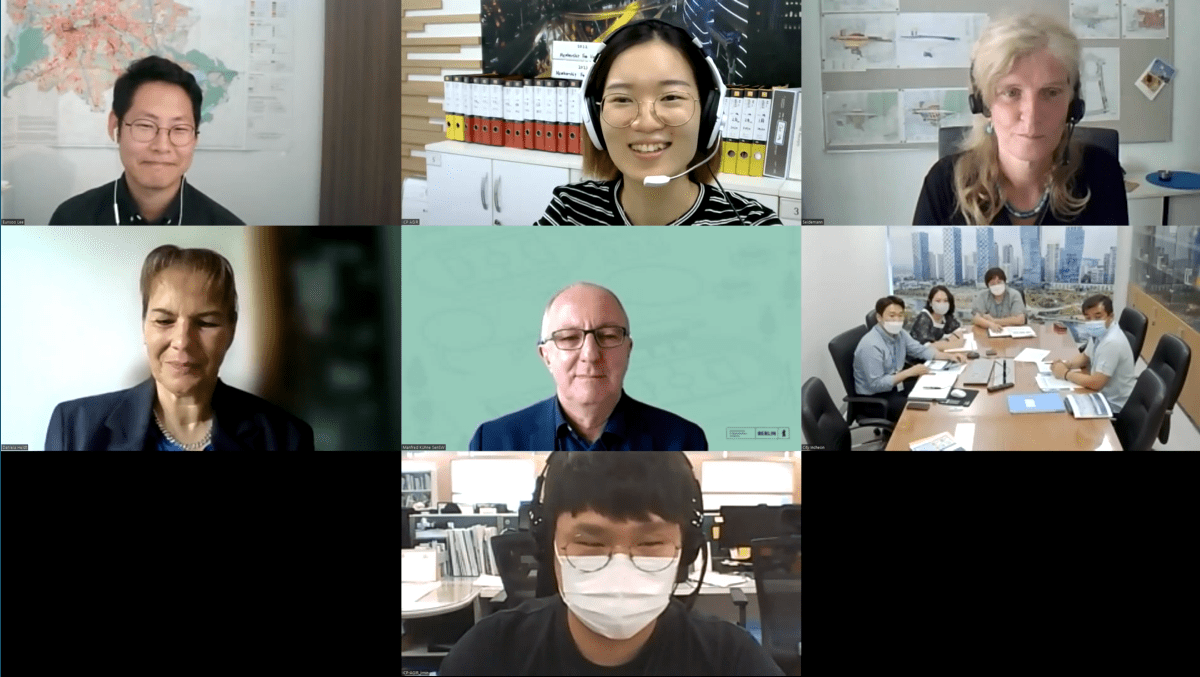 Through the ICP-AGIR programme, Incheon and Berlin continued their bilateral meetings on 7 September. This meeting was conducted to discuss about Urban Regeneration projects for both cities and share information about the study visit, which will happen in Incheon from 17-21 October.
Incheon started the presentation by indicating its continuous and significant growth, while also pointing out the imbalance of growth between the old town and new town. To focus on mutual growth, Incheon shared their projects called "Jemulpo renaissance project" as a key strategy, which focuses on tourism and leisure by redeveloping the rundown inner port near Incheon's unique harbor city. They expect this project to make their inner port modernized and historically valuable as well. Incheon also presented historical building regeneration projects. For example, Bupyong Camp Market project is a large-scale project, utilizing and transforming an old US Military base into a public historical park. Finally Incheon introduced the Gaehang-ro project, which aims to renovate with old buildings with brilliant new projects while keeping the old historical value. One project, Ssarijae-Gil, is actively remodeling outdated buildings into café and restaurants while keeping the original appearance of the building, which makes for a unique vintage atmosphere.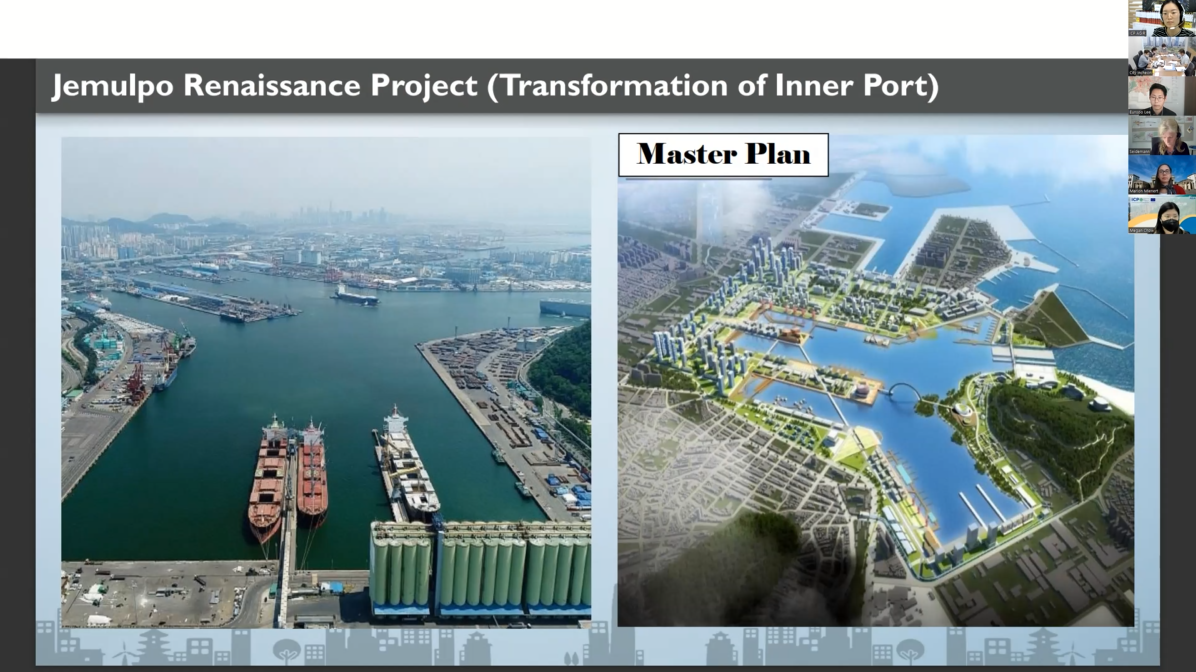 On the other hand, Berlin started their presentation by showing their passion of sharing thoughts and projects of Urban Regeneration. Berlin shared their backgrounds and frustrations during the process for the implementation of urban regeneration in Germany. While Berlin's urban regeneration program has been implemented for 10 years, they also stated that Berlin's inner-city highway need to be demolished and rebuilt, while indicating their anticipation for sharing the common ideas via this project. Berlin also shared "FIS-Broker Platform" that can share the Geo-data with citizens and institutions such as infrastructure, demography and historic areas, and other internal platform such as WoFIS for land-use data, school location, and living area information.
By the end of the meeting, Incheon shared a pre-study visit plan including previously introduced urban regenerated areas with an action-packed schedule. Both cities are anticipating the study visit to Incheon and looking forward to further cooperation they can achieve. We can't wait to see the wonderful cooperation they will explore together!