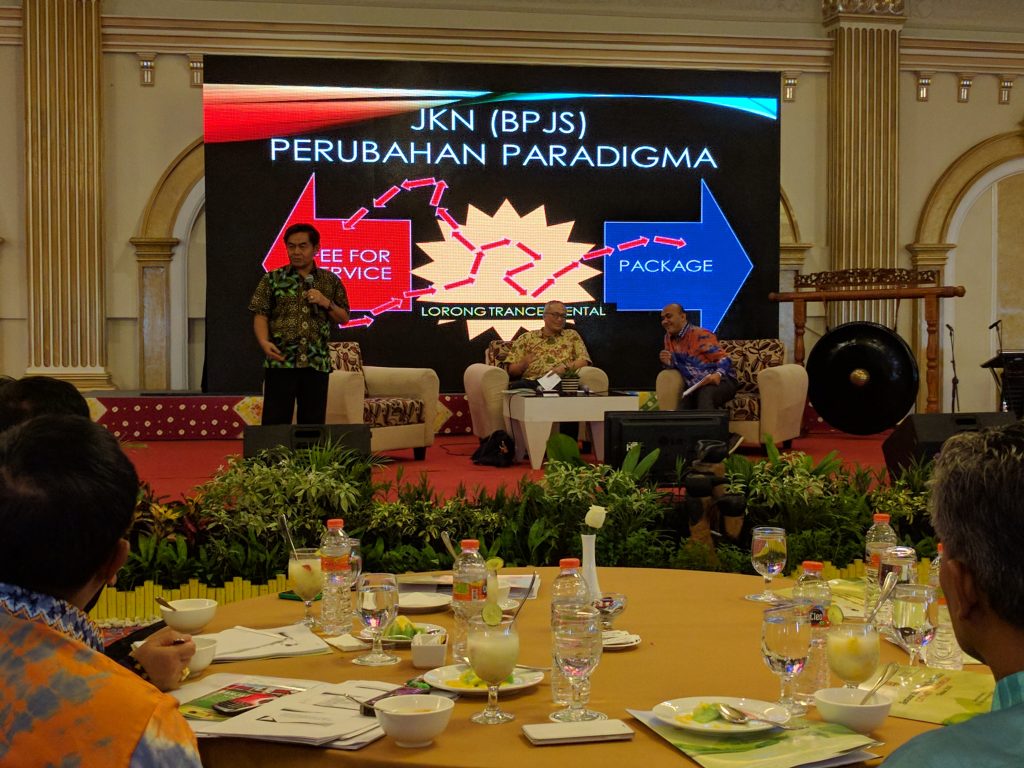 To show their commitment to improve services towards healthier and smart city with citizens' positive attitude, National Chapter Indonesia members held a localised seminar on healthy cities that was hosted by Banjarbaru City on 12-13 October under the theme "Committed to Collaborate for Improving Services towards Healthier and Smart City with Character".
This was a follow up of 2015 Short Course and Study Visit on Healthy Cities and Hospital Management to Europe in the end of 2015 which was well participated CityNet-Indonesia member's head of health policy and several local hospital directors. The short course and study visit was conducted in Europe on 16-26 October 2015 in cooperation with Erasmus University Rotterdam.
In 2014, the then President of Indonesia, Soesilo Bambang Yudhoyono, launched the Health Care Insurance for all citizen administrated by special institution called Badan Pengelola Jaminan Social (BPJS). Central Government of Indonesia targets that by 2019 the entire population of Indonesia is already covered by health insurance. This was among the discussed topic in the seminar that was attended by approximately 100 health practitioners from all CityNet member cities in Indonesia. The speakers included the Ministry of Home Affairs of Indonesia and the Association of Indonesian Hospitals.
The discussion will help Indonesian cities to support achieving SDG's goal in order to decrease poverty and increase the health and prosperity level.
This seminar was opened by the Mayor of Banjarbaru City H. Nadjmi Adhani with a hope that this seminar would bring tangible results for healthier cities along with great characteristic of the people. Supporting this program, the President of National Chapter Indonesia, the Mayor of Balikpapan Rizal Effendi shared with the audience the importance and benefit of becoming a CityNet member particularly to create a sustainable city. Through this regional network members could share and learn best practices from each other.
In conjunction with this seminar, Mayor Adhani inaugurated the new local hospital "Idaman" in the city which is expected to increase the city's health index. Healthy cities do not just mean to have a great local hospital, but also to ensure that the city is liveable for all the citizens. Prior to the seminar, all participants were invited to plant trees at the newly developed Banua Botanical Gardens.